Emily writes:
"Steven and I met while working together at an ice cream shop/convenience store called the Freeland Dairy. We were friends for a while and fell in love during visits back and forth between East Lansing and Saginaw while he was attending MSU and I was attending SVSU. =)

Steve took me out for ice cream where we first met, then drove me up to Wixom Lake where we started dating. On the drive up, Steve played a CD he made for me of all of the songs that have been important to us since we started dating. After the last song, "Question" by the Old 97s, finished, Steve popped the question!"
This post features my favorites from Emily and Steven's engagement session! Want to see them all?
Head over to the full gallery to view or purchase prints/files from among all the photographs!
–
The grounds of MSU's Beal Gardens were lush and green- perfect for an engagement session!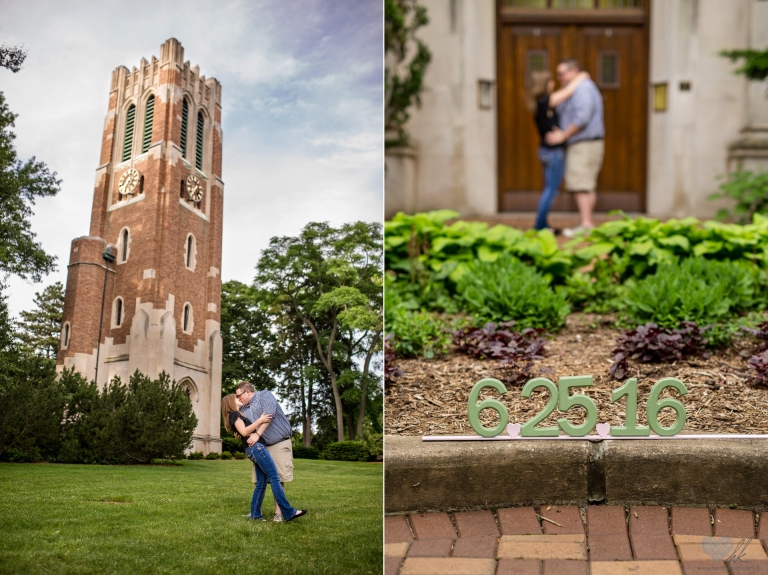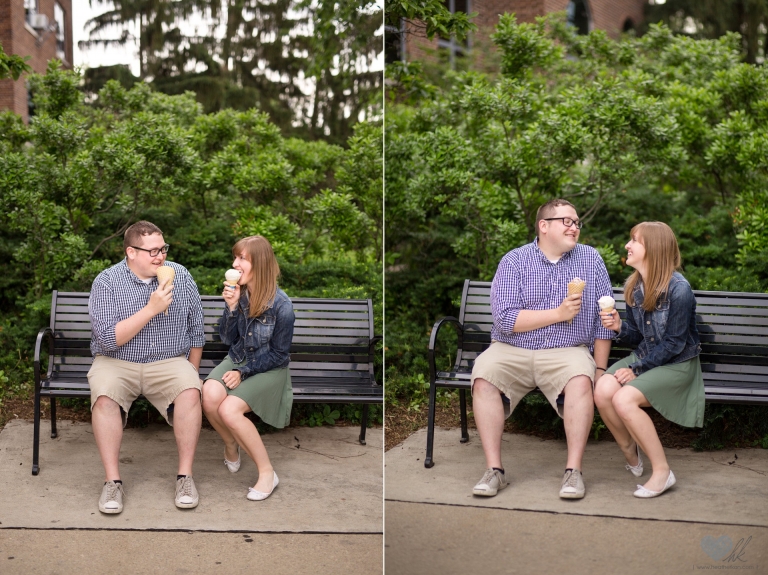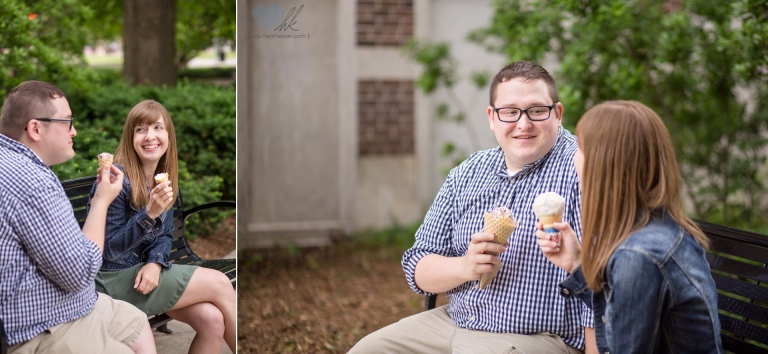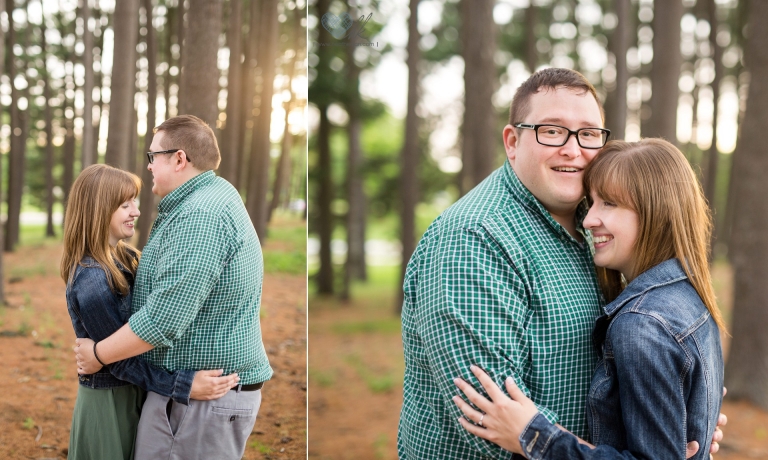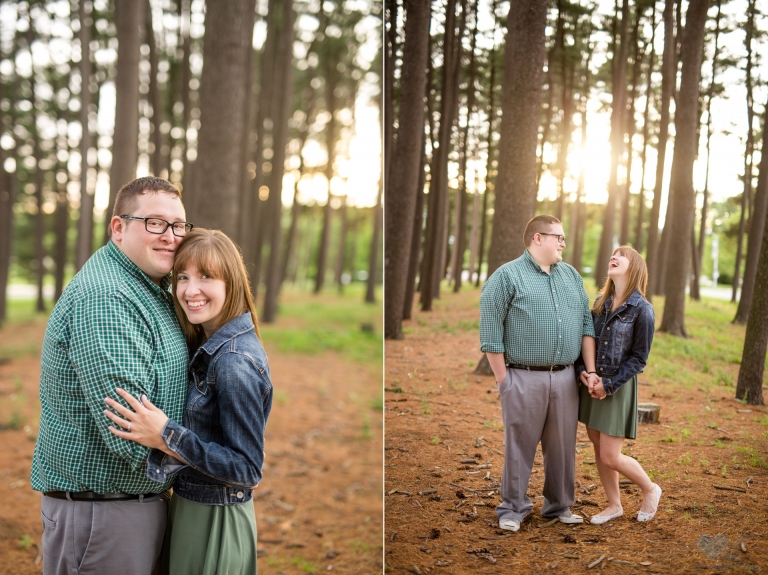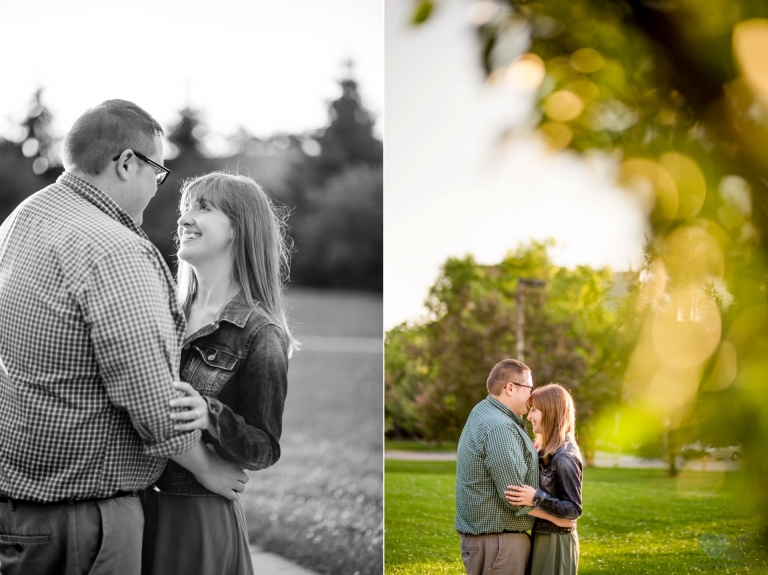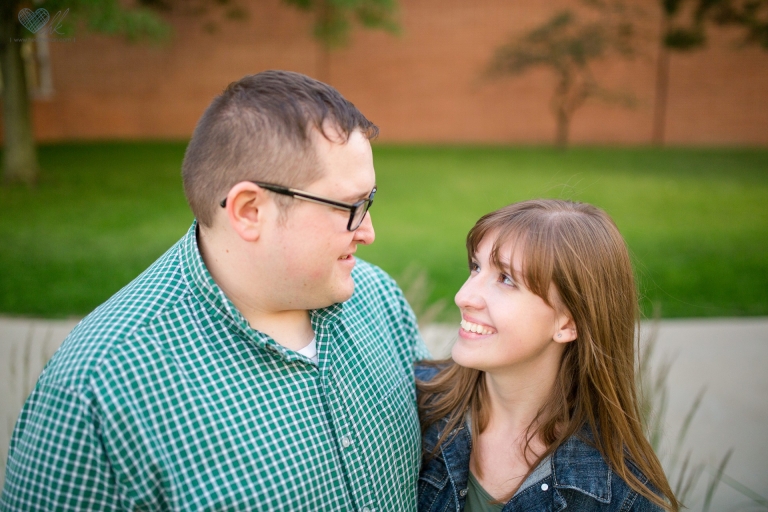 I hold my camera above my head to get a "taller" view a lot…. apparently this cracks Steven up because he had to tease me about it XD