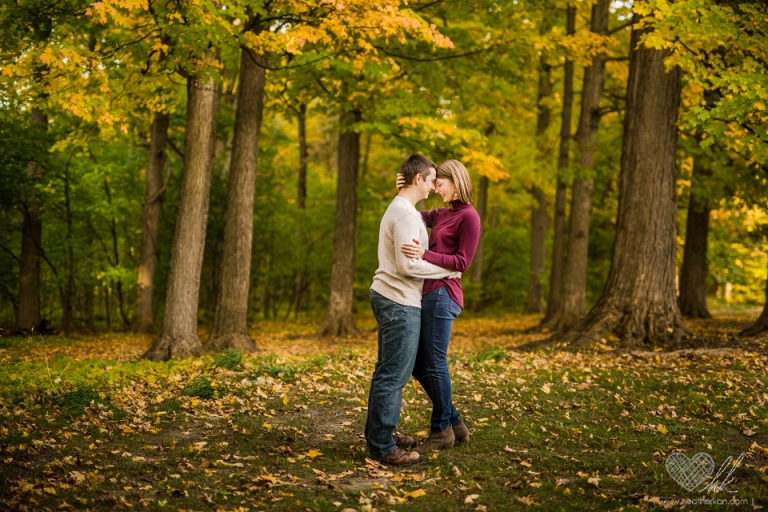 Brooke writes:
"We met through mutual friends while we were in high school. The first time we ever met each other was at a bowling alley and the rest is history… "
–
This post features my favorites from Brooke and Evan's
fall engagement photographs at Francis Park in Lansing!
Want to see them all?
Head over to the full gallery to view or purchase prints/files from among all the photographs!
–