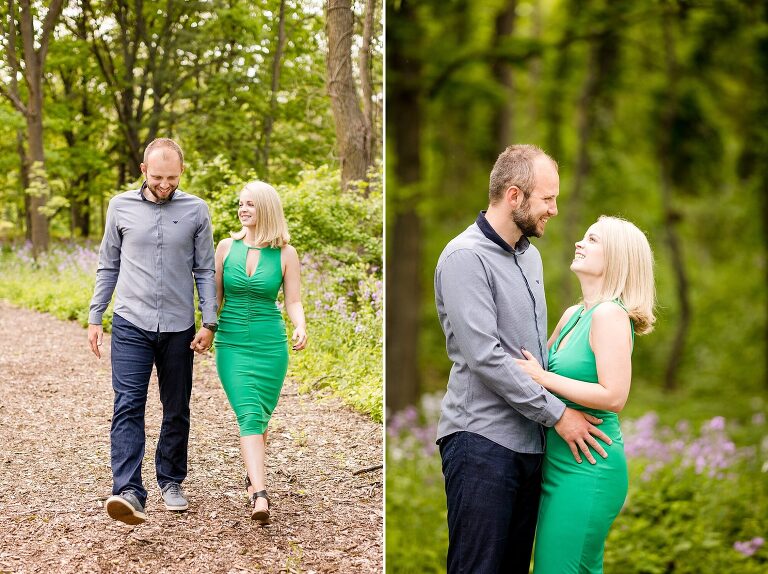 Kate got out of the car in a stunning green dress. Mat's mother had asked them to get a photoshoot done as a favor to her- with Mat turning 30 soon, she wanted professional photos of them for her wall.
It was a great story- and Kate had no idea it was a lie. 😉
While I led them around the lovely Fenner Nature Center grounds, the ring Mat had snuck into my bag for sent out waves of excitement.
Today was the day… Kate just didn't know it yet.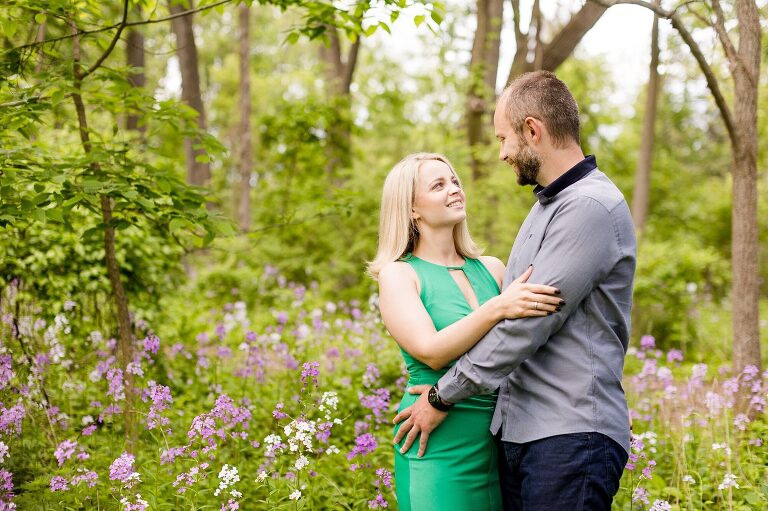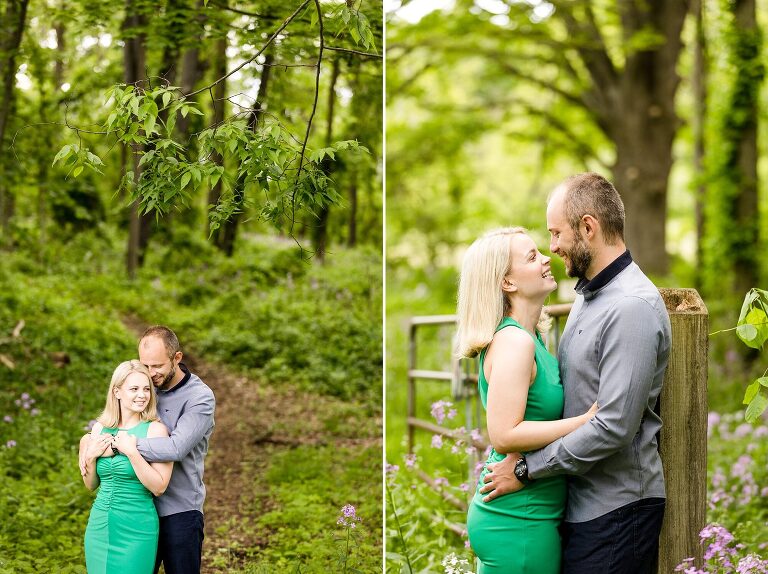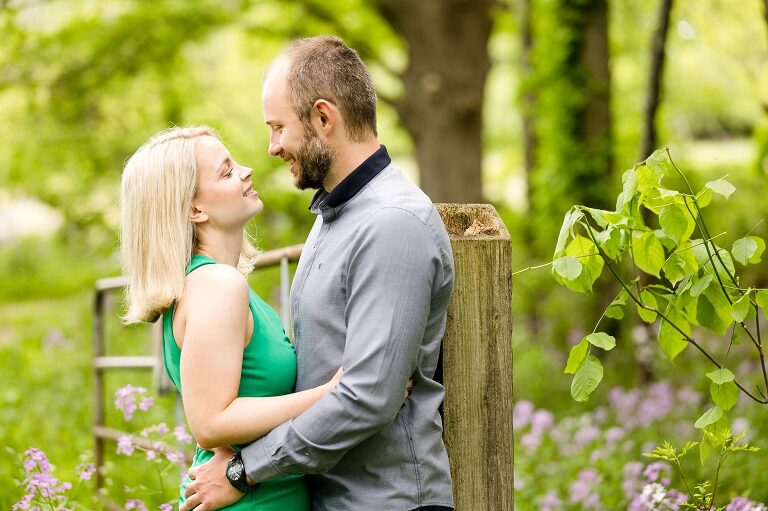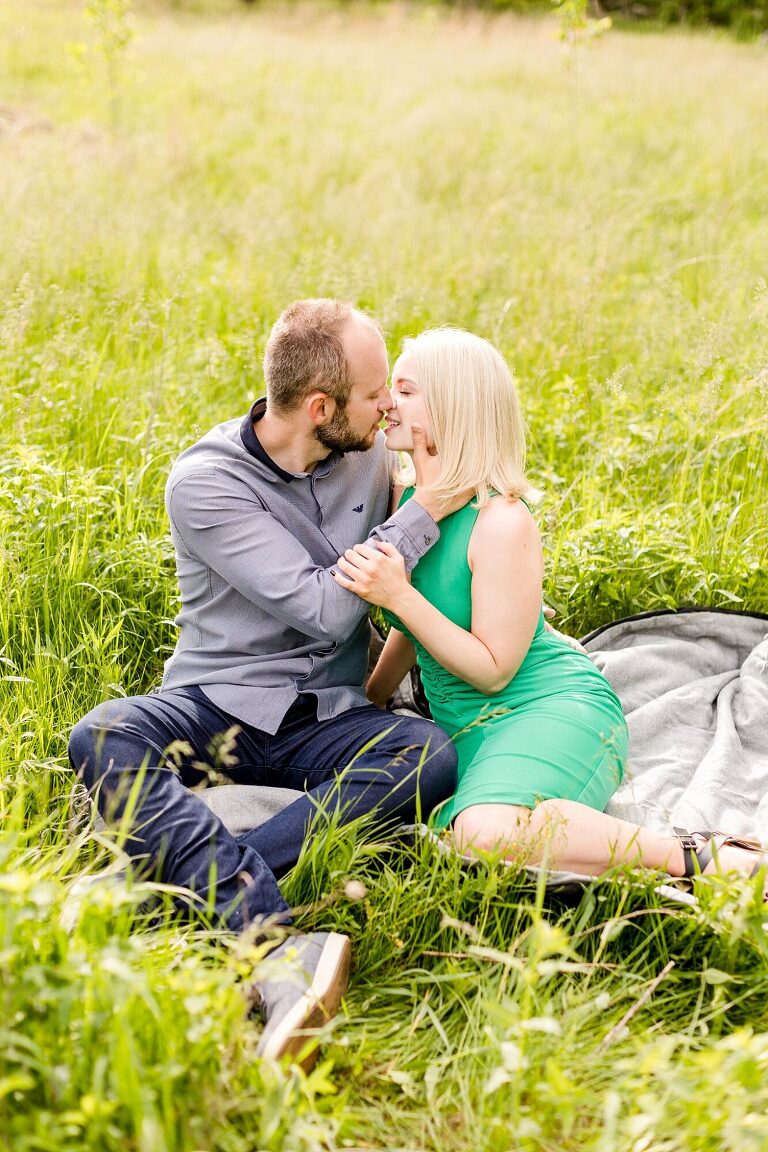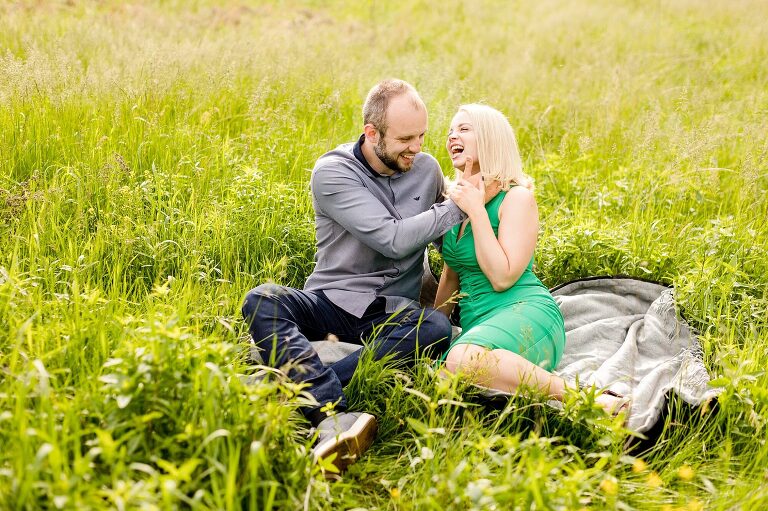 At the perfect location, I snuck Mat the ring, gave Mat the cue, then told Kate to close her eyes (I told her that Mat was going to sneak up behind her for a big bear hug to make her laugh).
Then I held my breath…