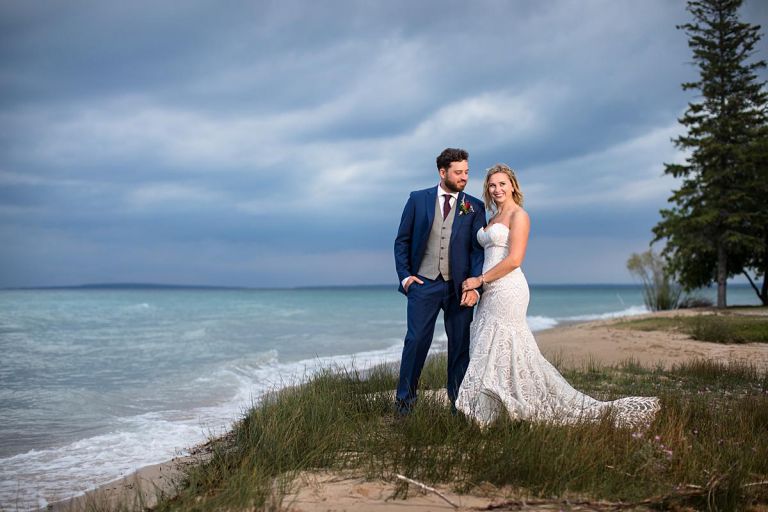 This post features my favorites from Paxton and Tyler's intimate wedding up north on the beach in Mackinaw City, Michigan! Want to see more of their images? Check out the full gallery here. 
–
With the COVID pandemic throwing a wrench in the wedding plans of many couples, people are looking for options for a memorable wedding that's smaller and more flexible. Destination weddings, intimate weddings, and micro-weddings are becoming massively popular- for good reason! So many of my couples are saying that slimming down their guest list is helping them to even have the wedding that they truly always wanted. 
For Paxton and Tyler, a small wedding on Northern Michigan's gorgeous beaches was a perfect fit. When they asked if I would be willing to switch gears and come with them to Mackinaw City for their wedding, I was thrilled to agree!
As a photographer, I really appreciate the relaxed pace of intimate weddings and micro-weddings. Not only are my couples able to slow down and really enjoy the experience, but we have more time and more flexibility to be able to create gorgeous images that are meaningful and memorable.. and that goes double for a destination wedding! 
Michigan is such an incredibly unique and gorgeous state- and northern Michigan boasts incredible views and plenty of space to explore!
Paxton and Tyler's wedding had a few surprises up it's sleeve. The day started at Breaker's Resort in St Ignace, Michigan…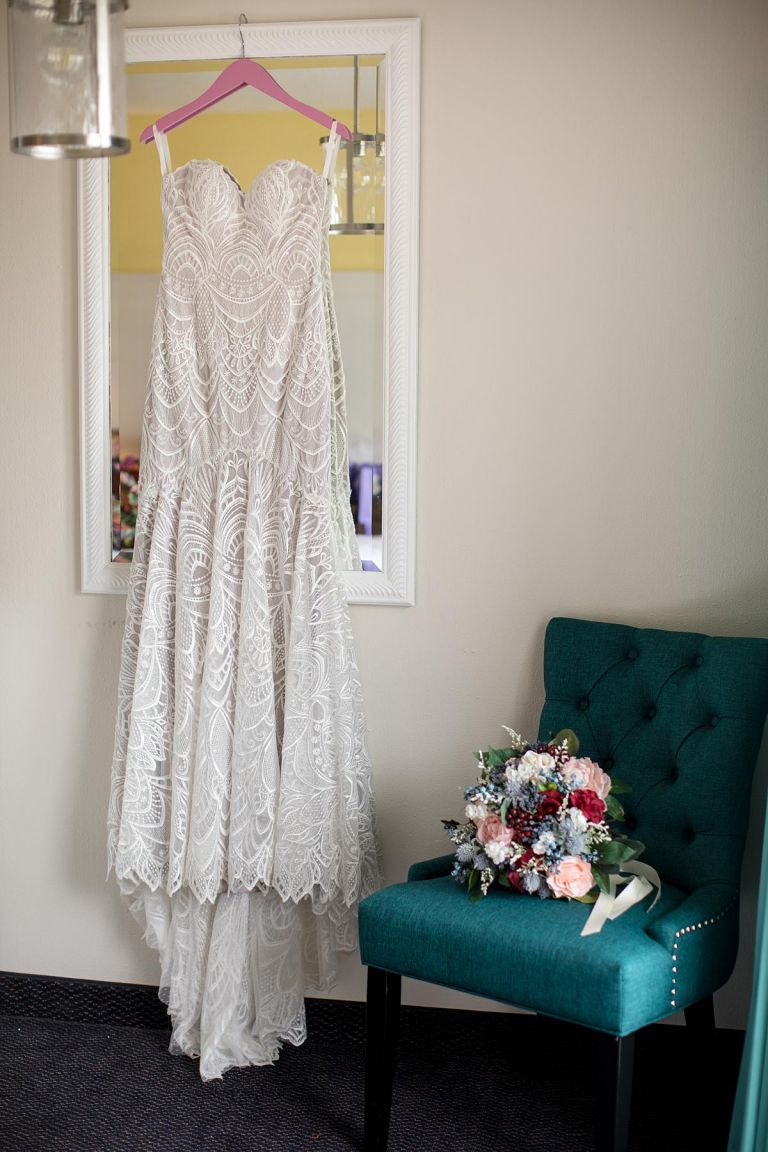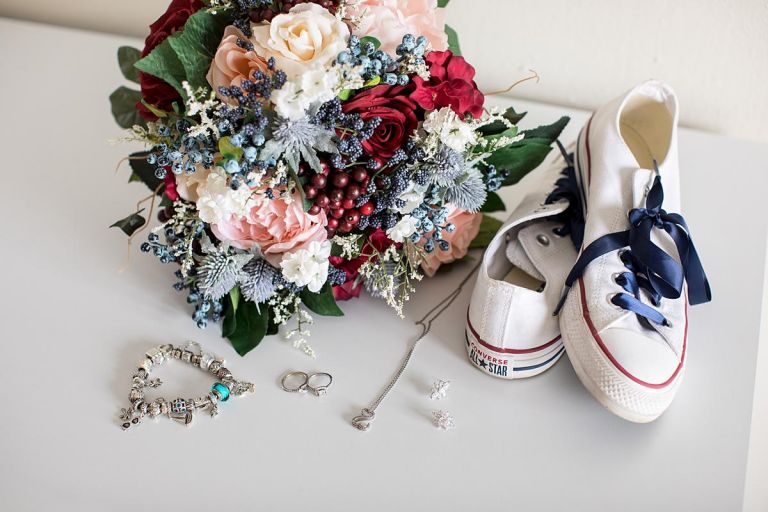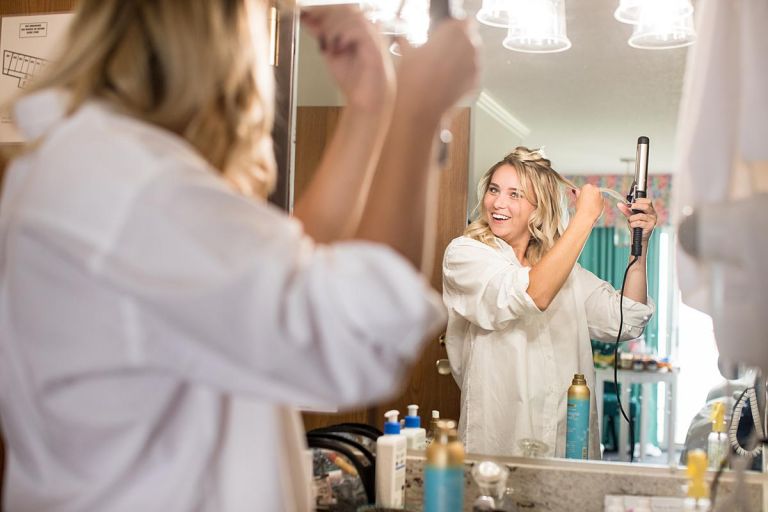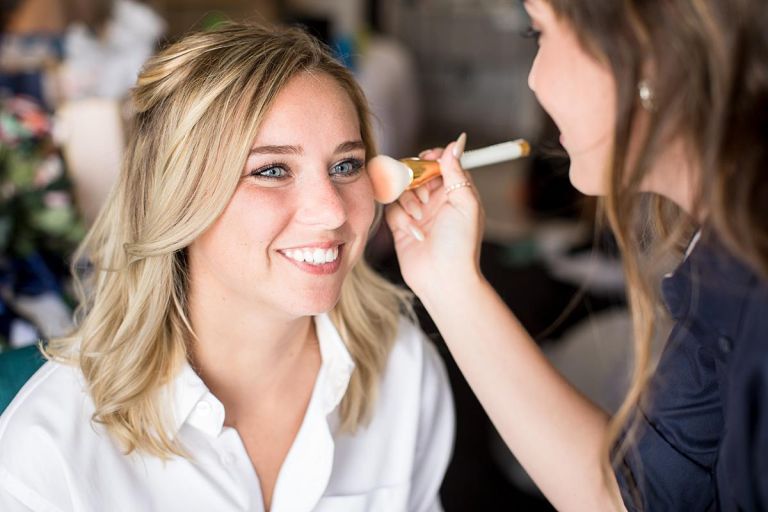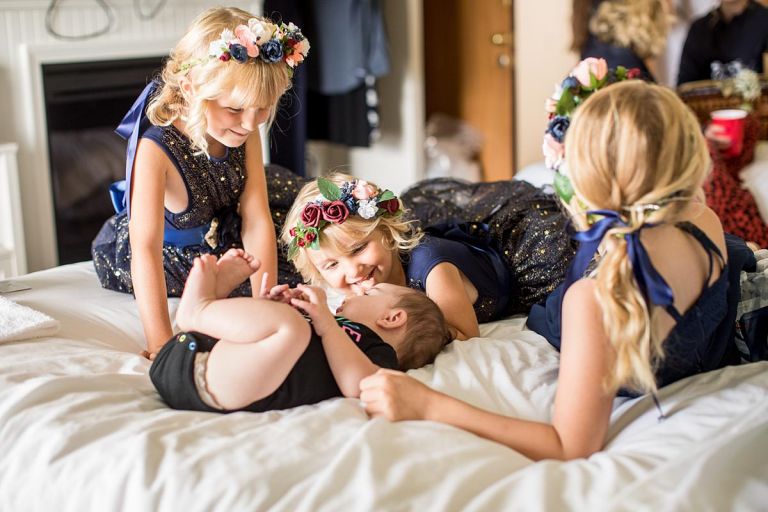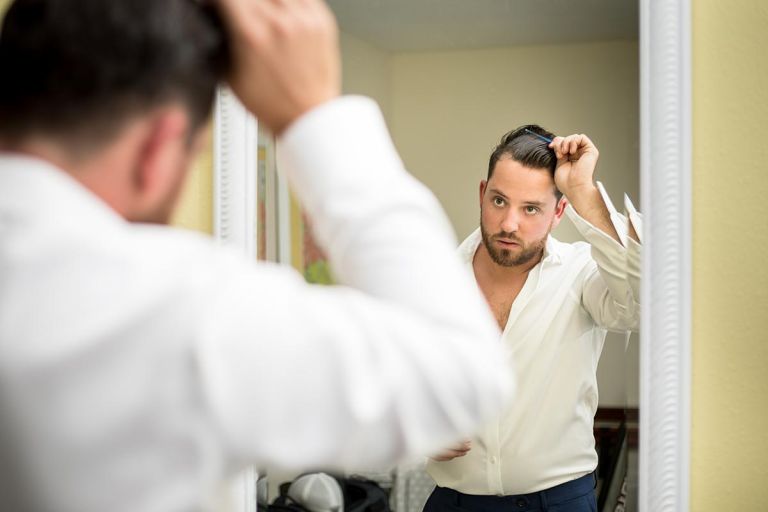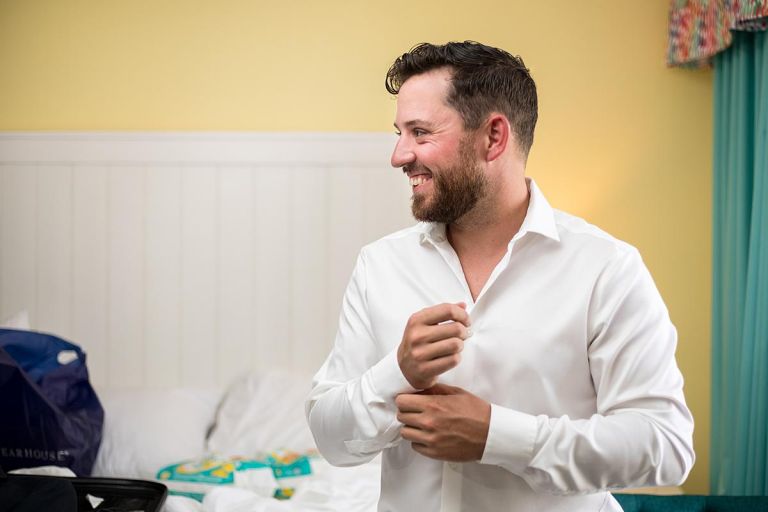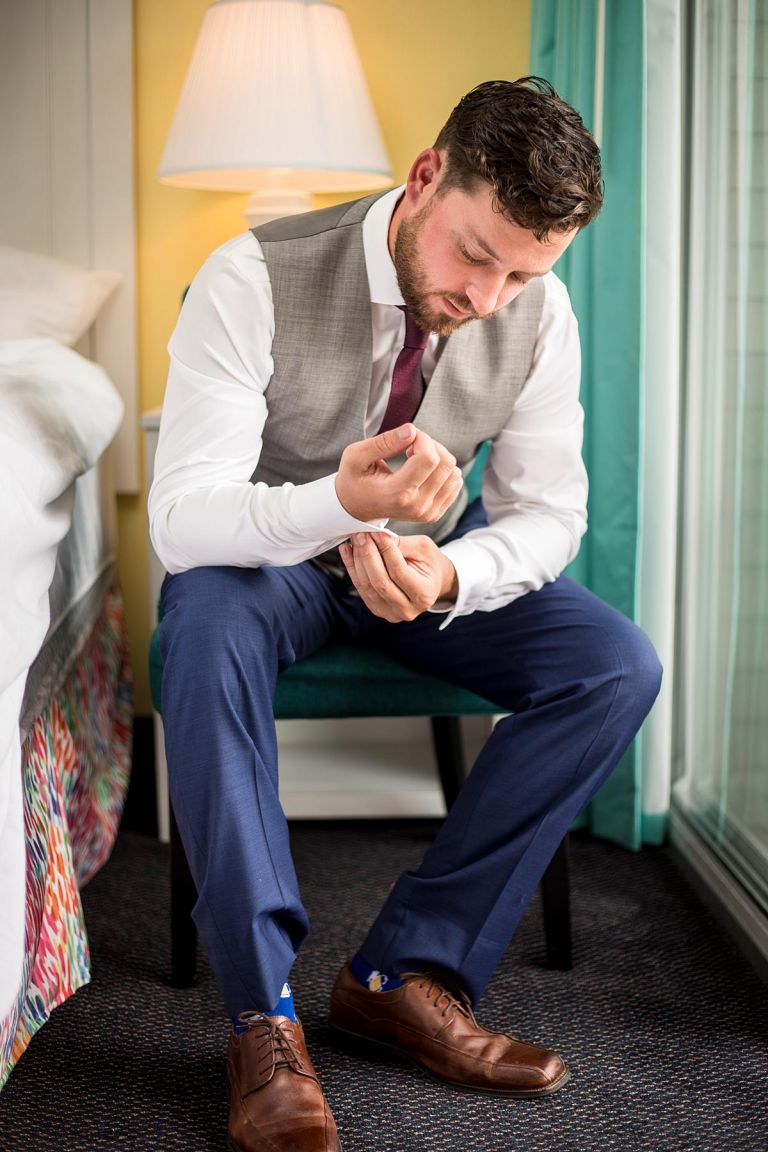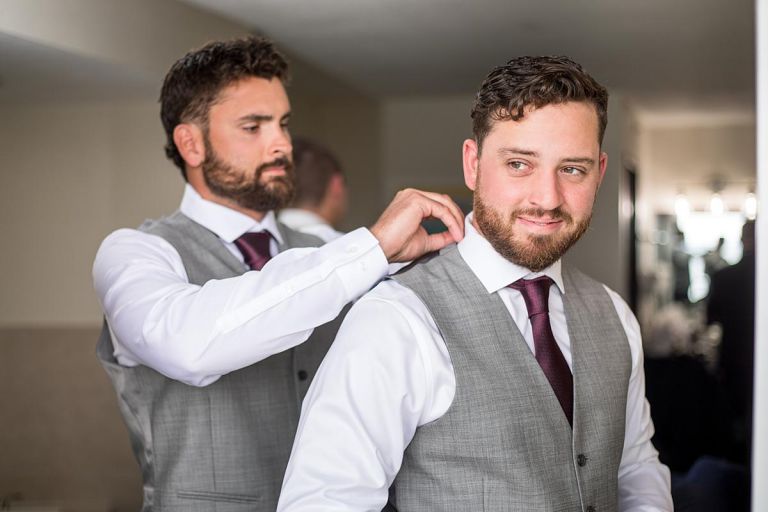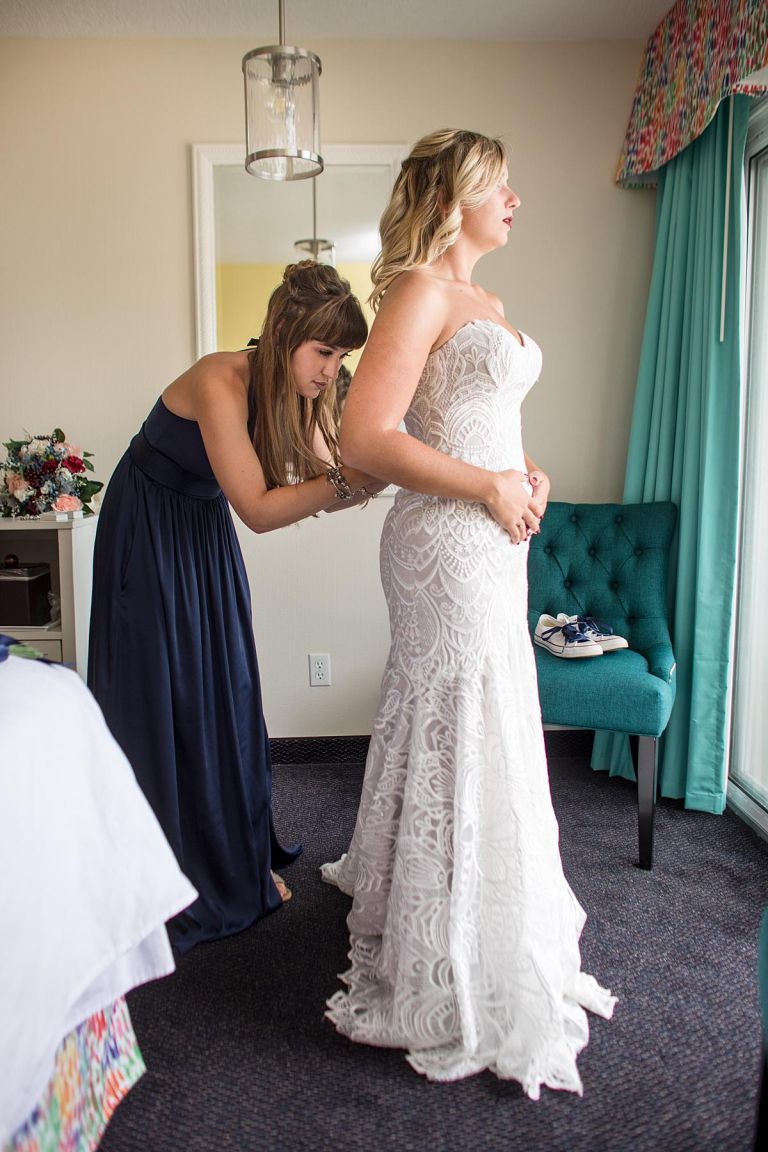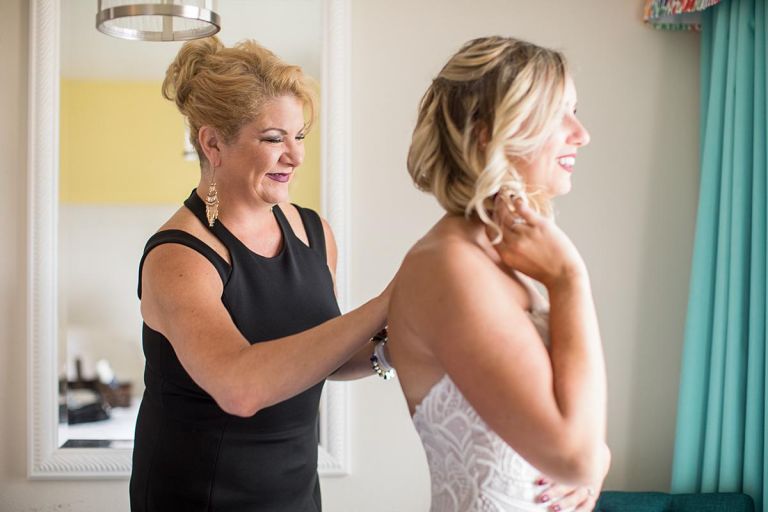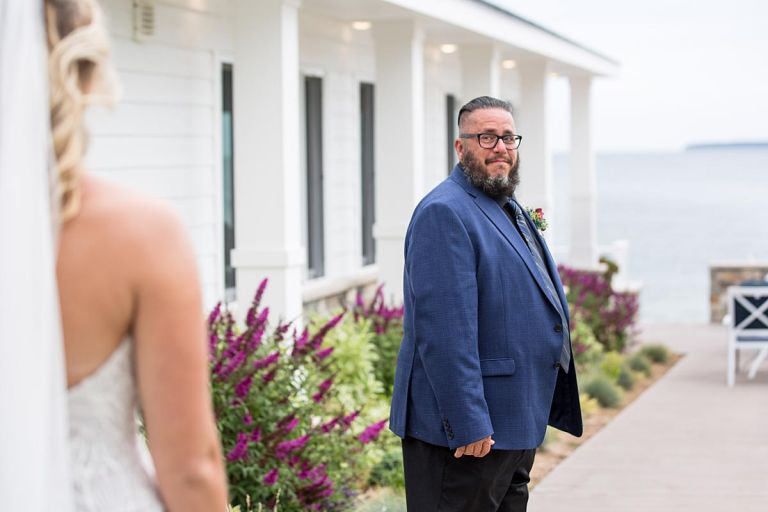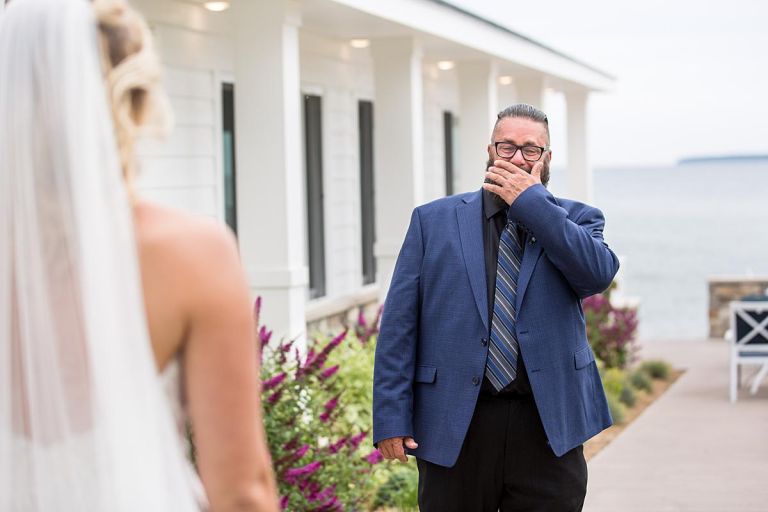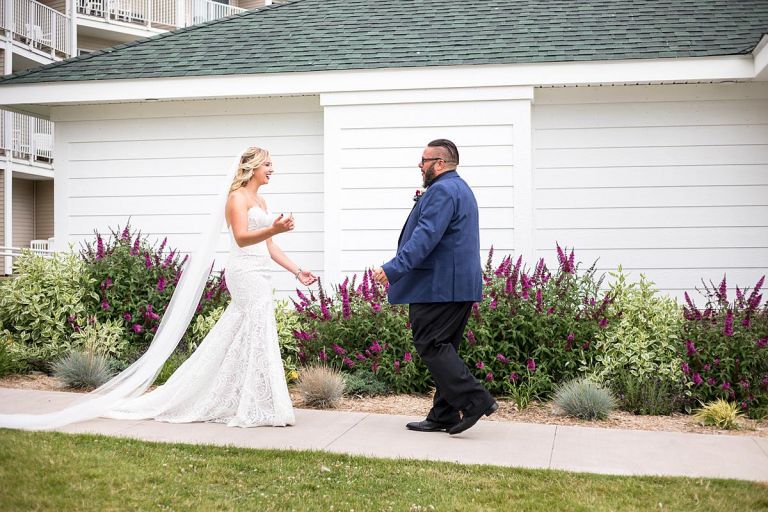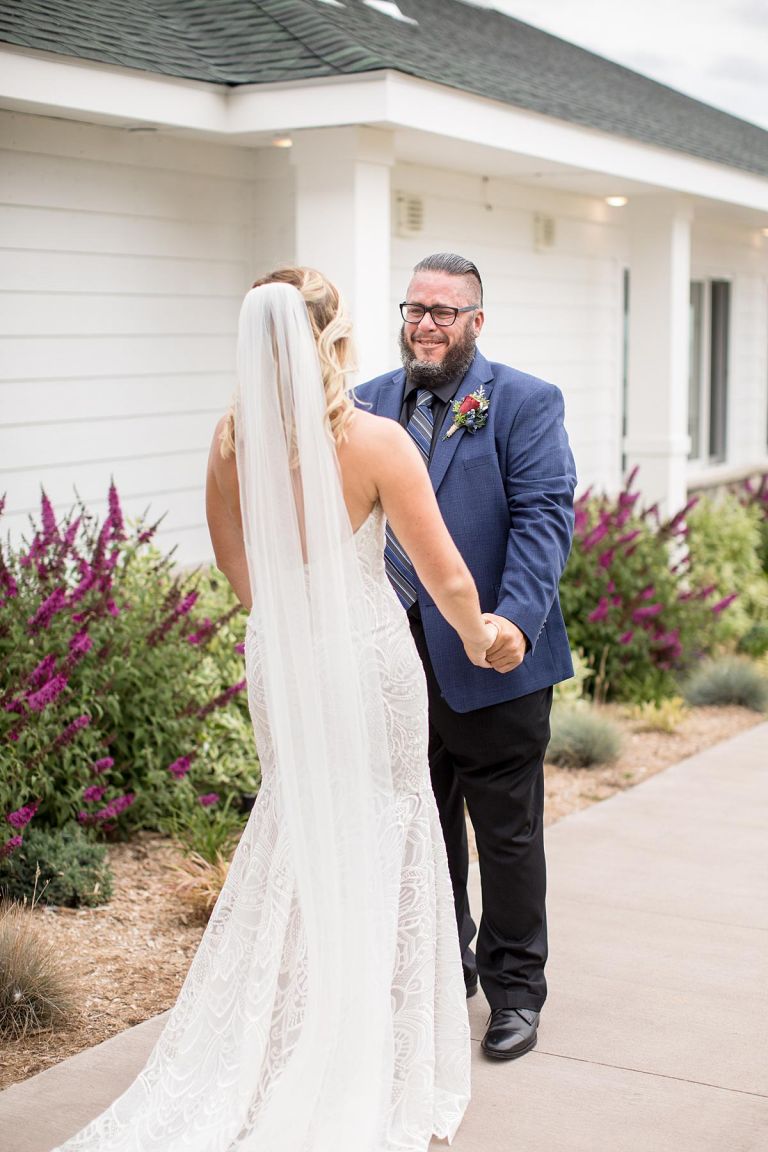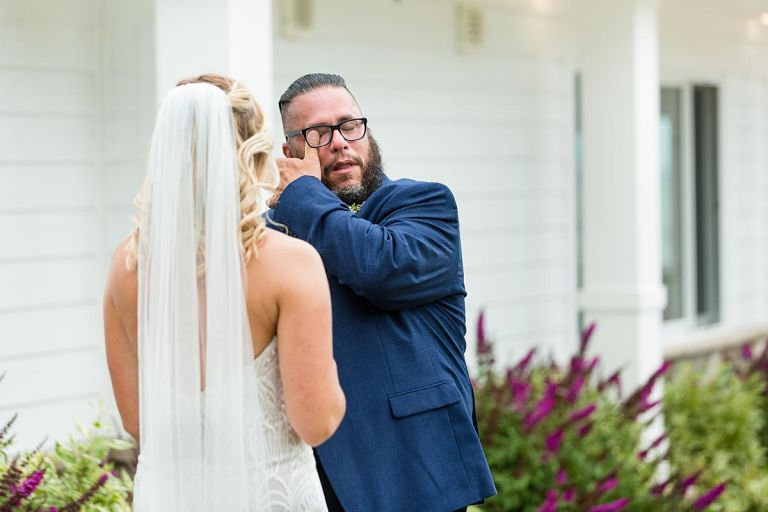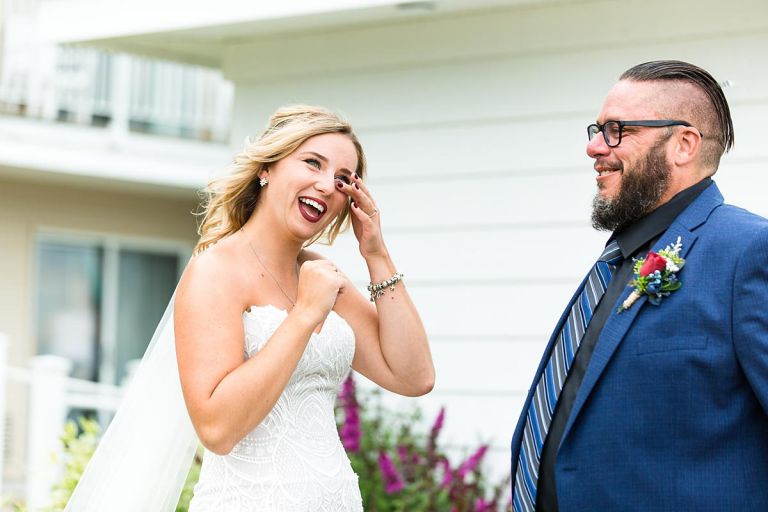 Originally, the wedding plan was to have the ceremony in Mackinaw City at the Alexander Henry Park, in view of the Mackinaw Bridge. But 2020 threw us a curveball! Because a rainstorm was threatening, there was a good chance of getting soaked on the beach. What to do?
Bikers to the rescue!!
As it happens, a small group of bikers with the International Association of Iron Workers have a yearly getaway at Breakers Resort. While it was going to be much smaller this year, they had still rented a tent for their cookout dinner there on the beachside backyard of the resort.
Well, I'm from a biker family- and when I see those Harleys, I know that I'm looking at a group of friendly folks who love to help out. So the bridesmaids and I pitched a plan to Paxton and Tyler: why not get married at the beach here at the resort?
We went out to chat with the folks setting up the tent, and they were thrilled to help! It was decided that we'd start the ceremony on the beach, and if needed, more into the tent. Perfection!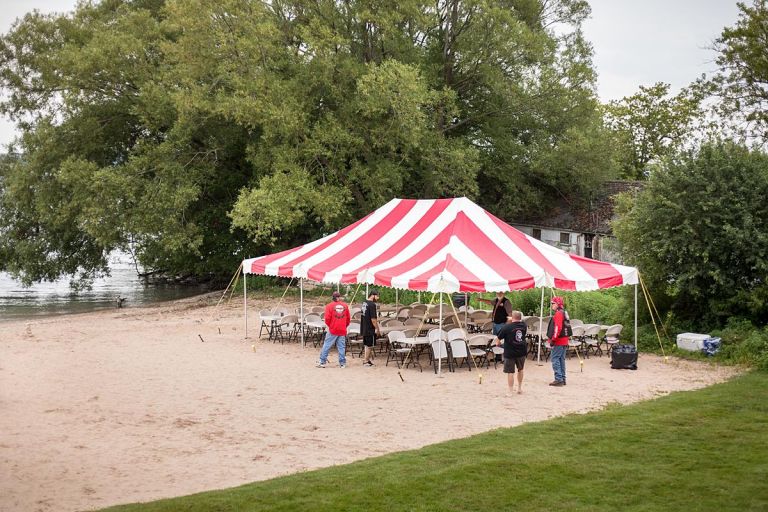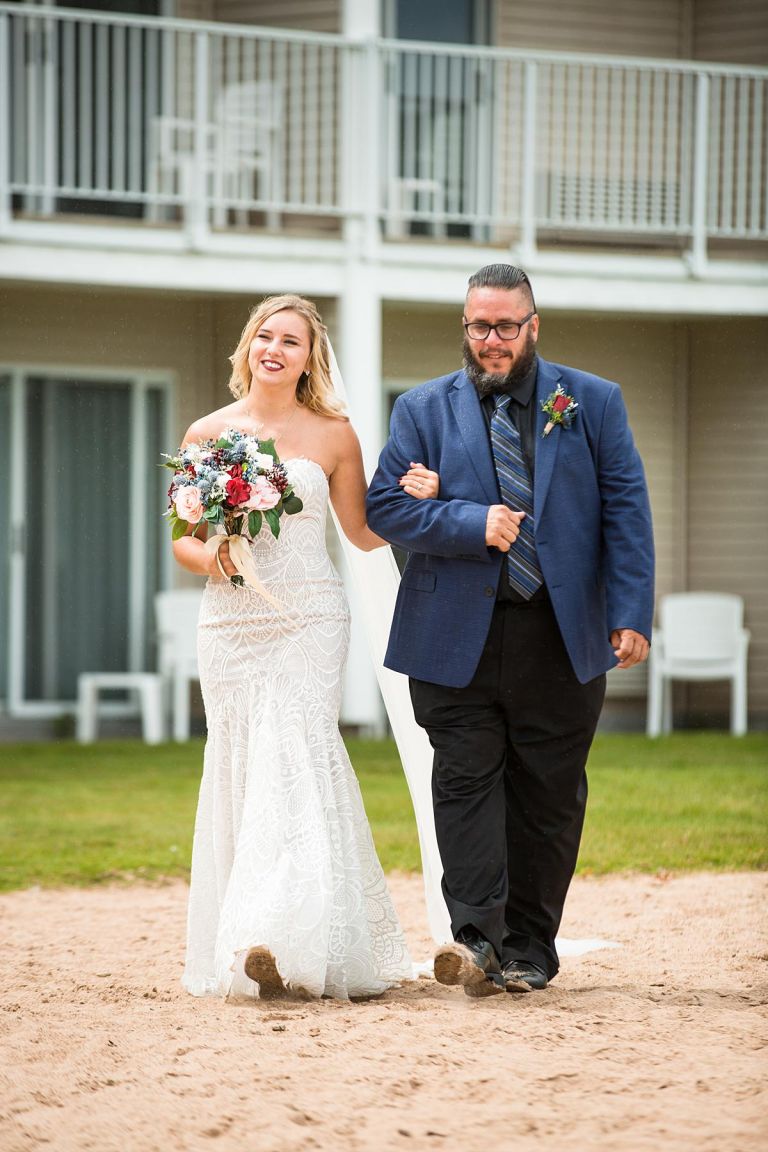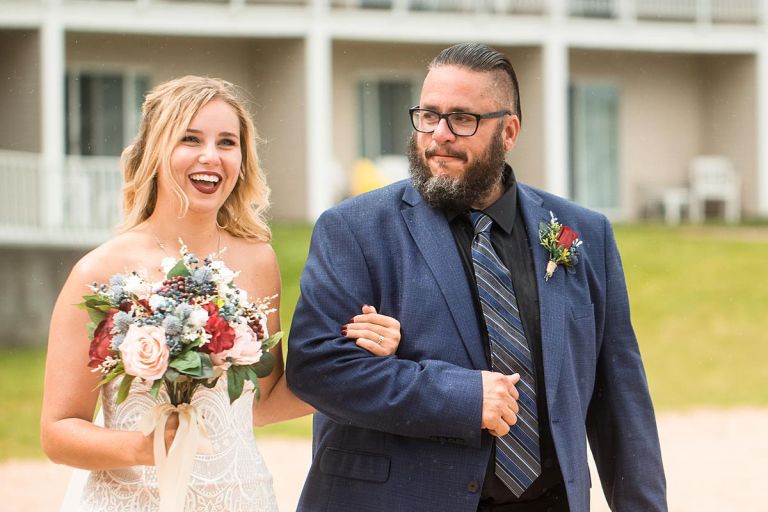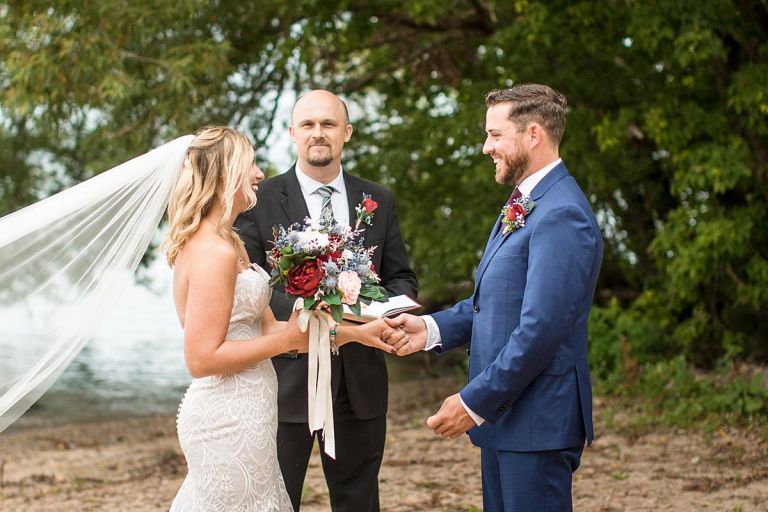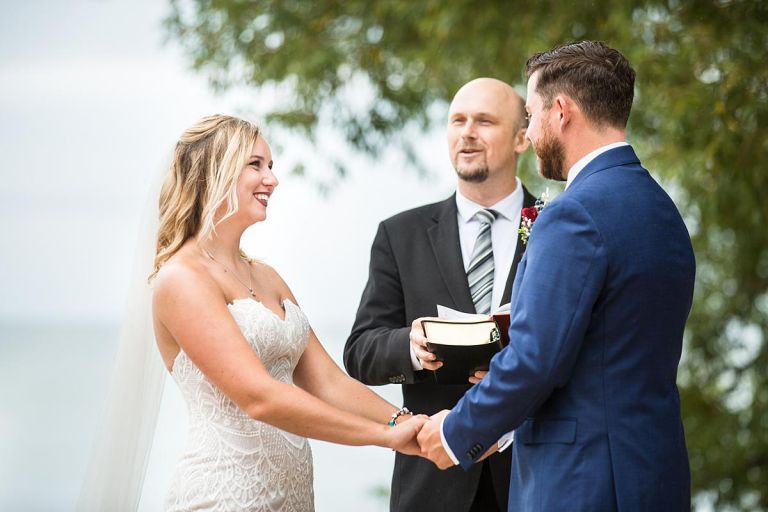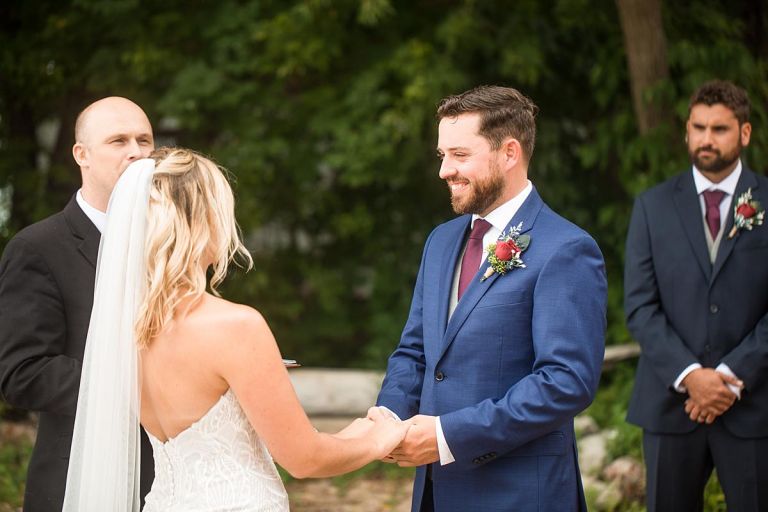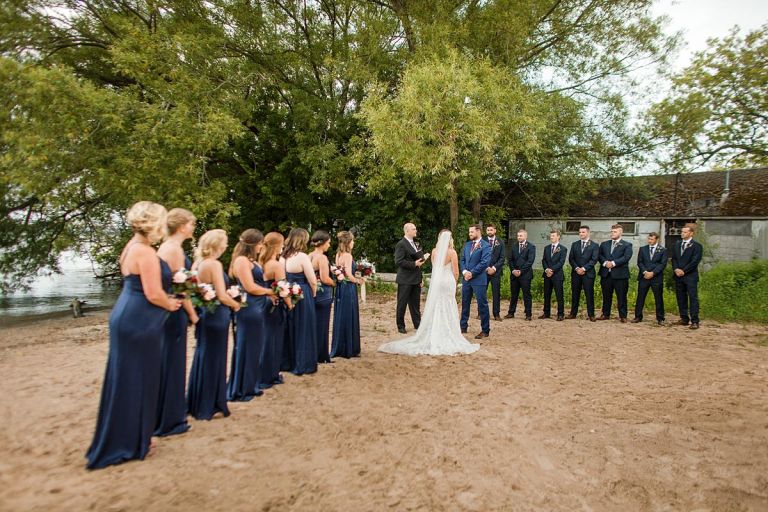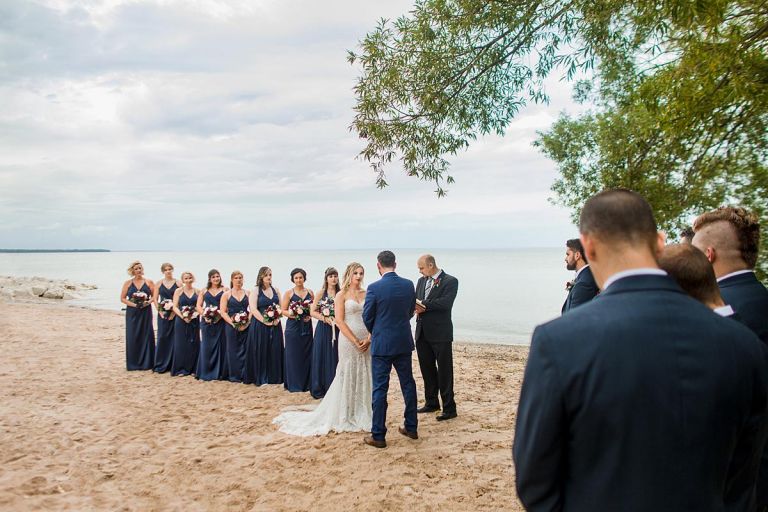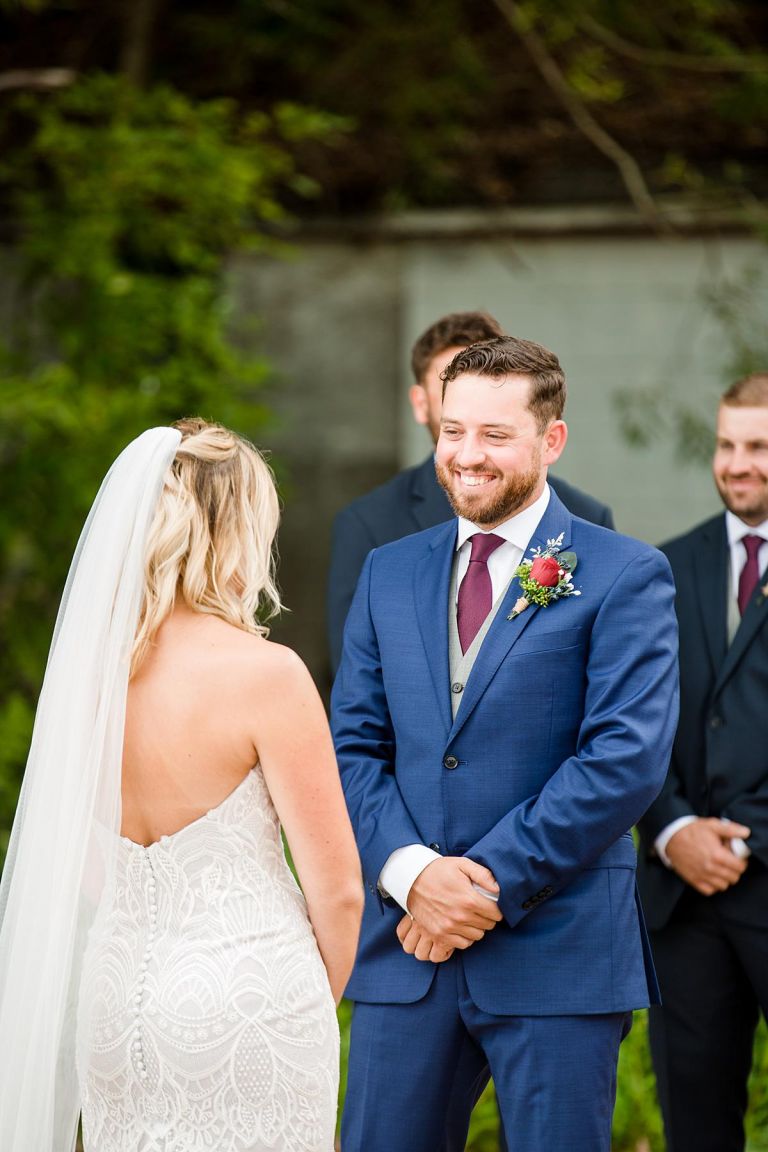 As it turns out, the bikers really did save the day! Mid-ceremony, the rain finally hit, and we ran under the waiting tent.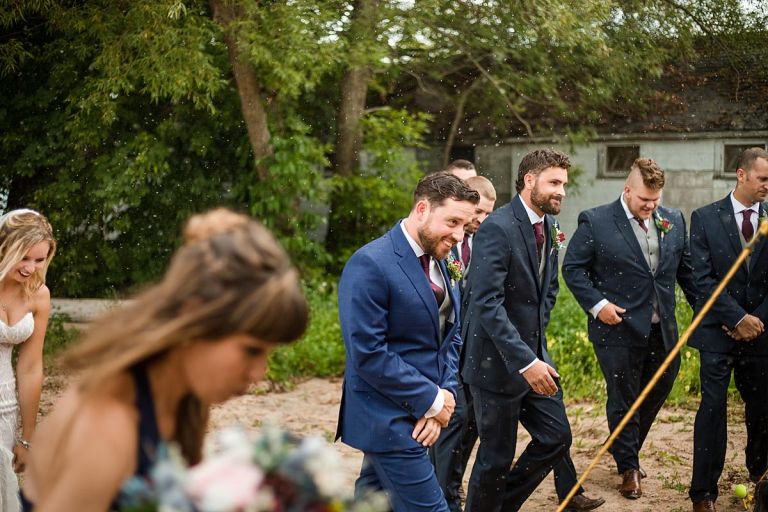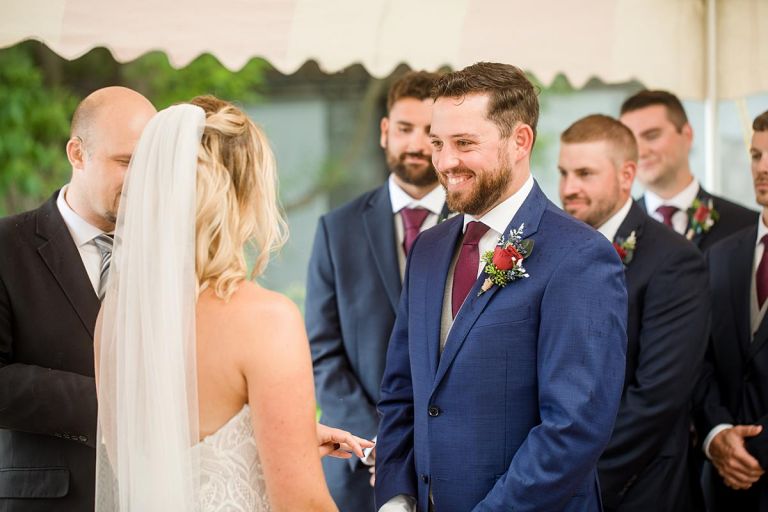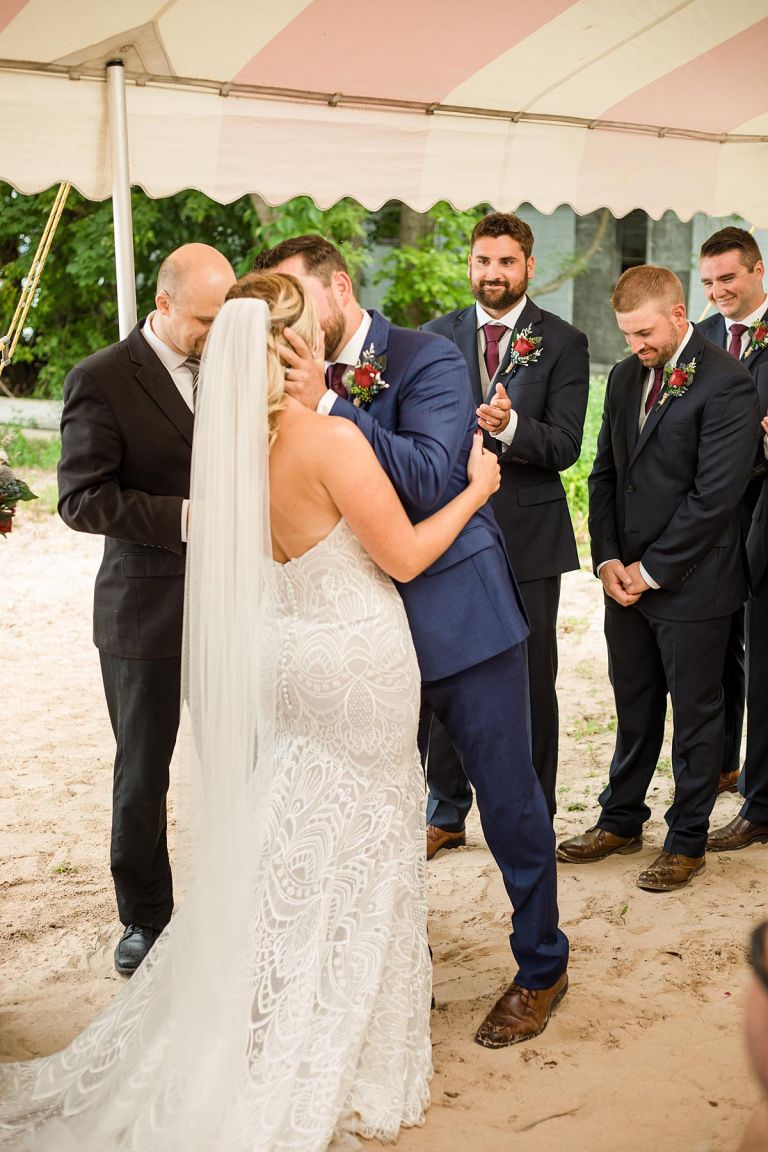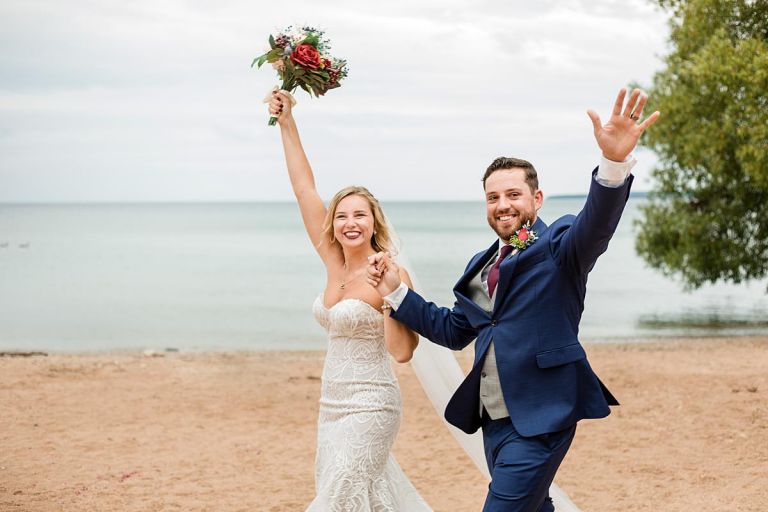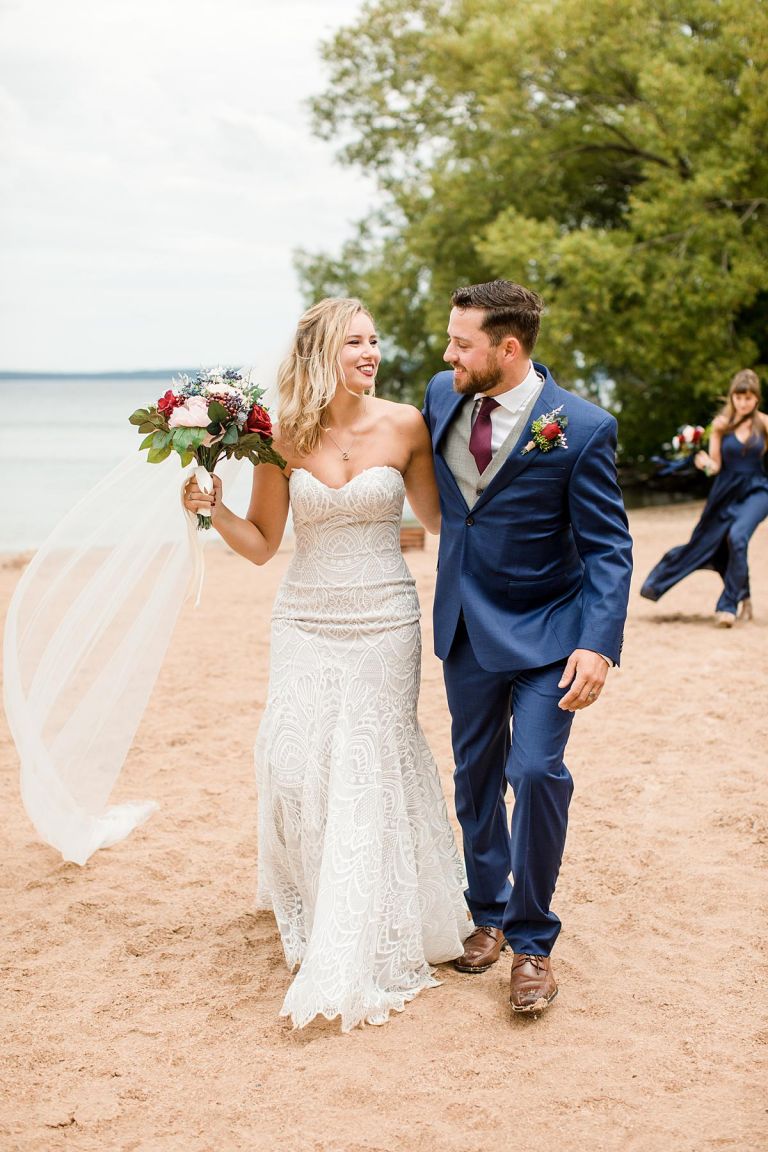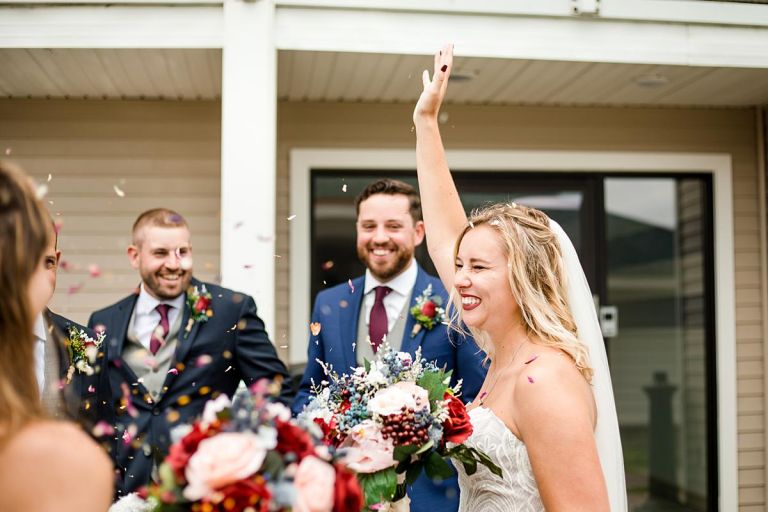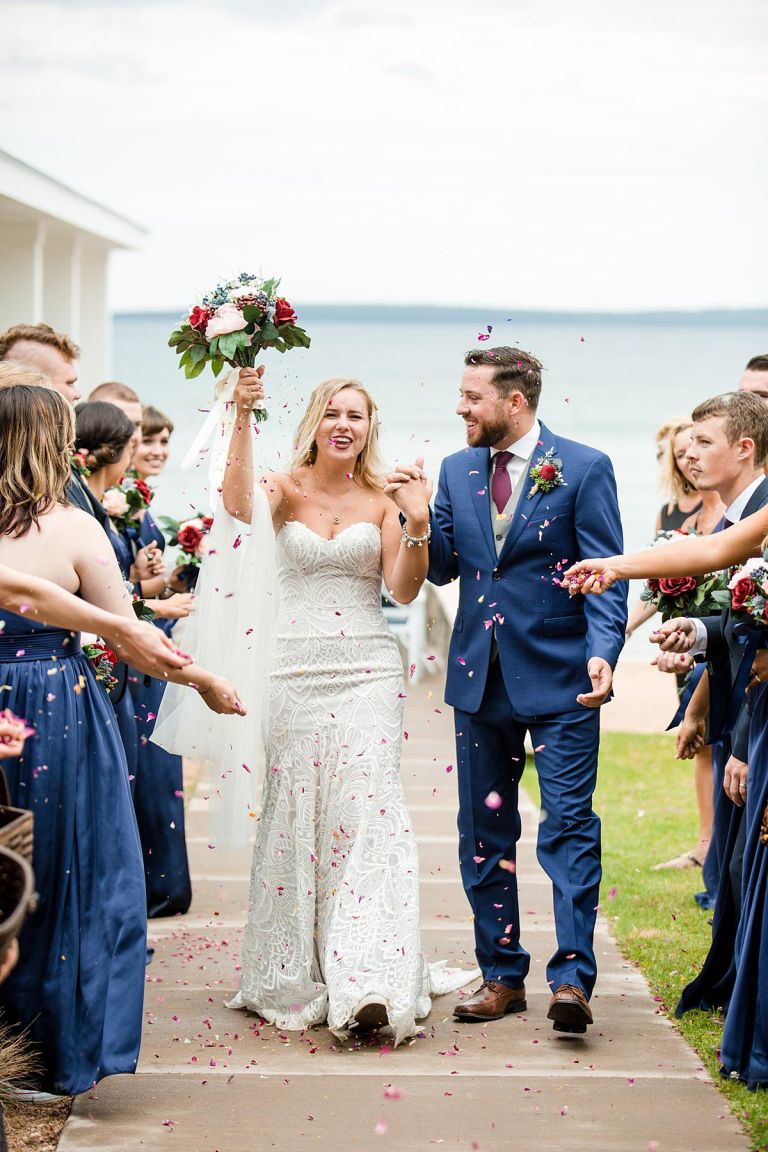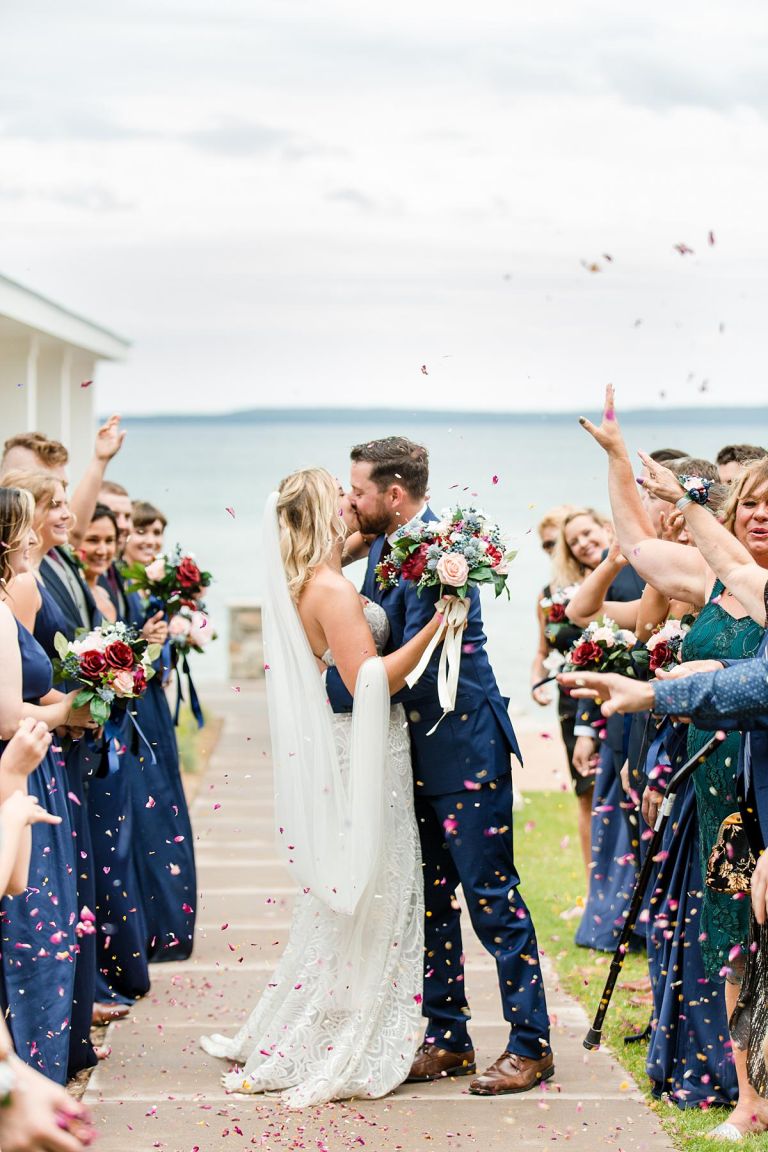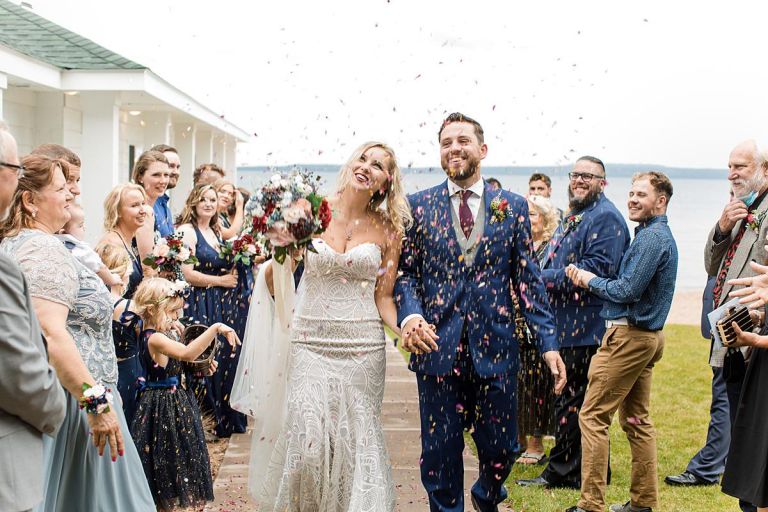 The resort beach was perfect for portraits- all the more so because it was completely private. <3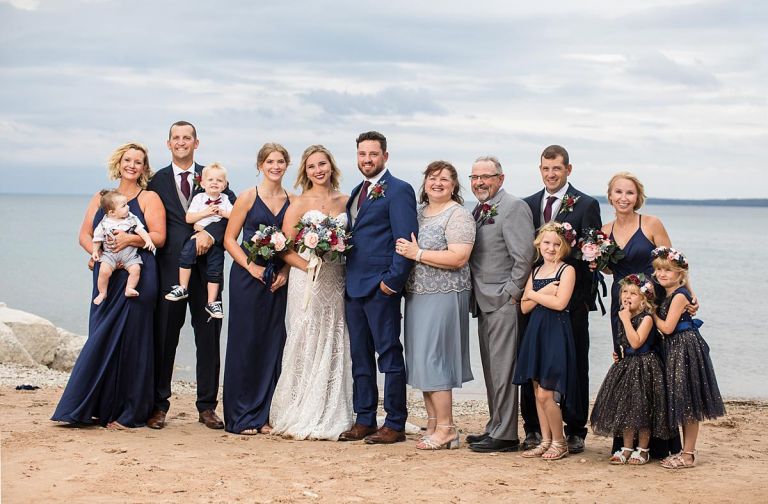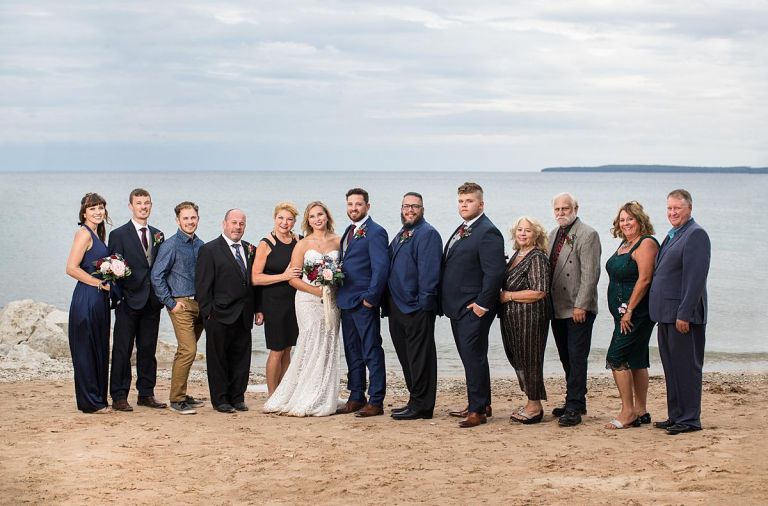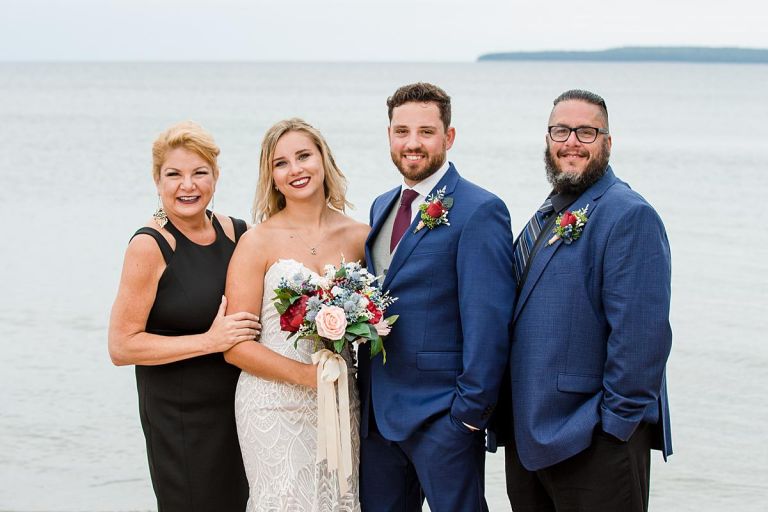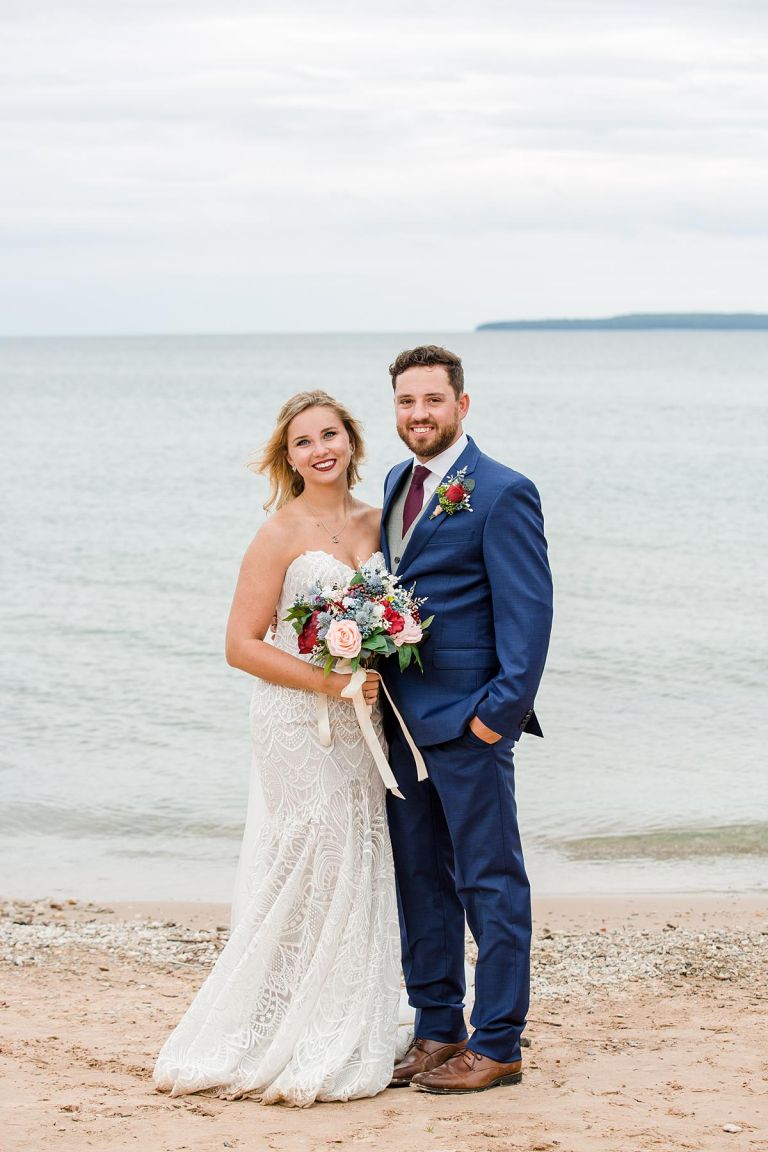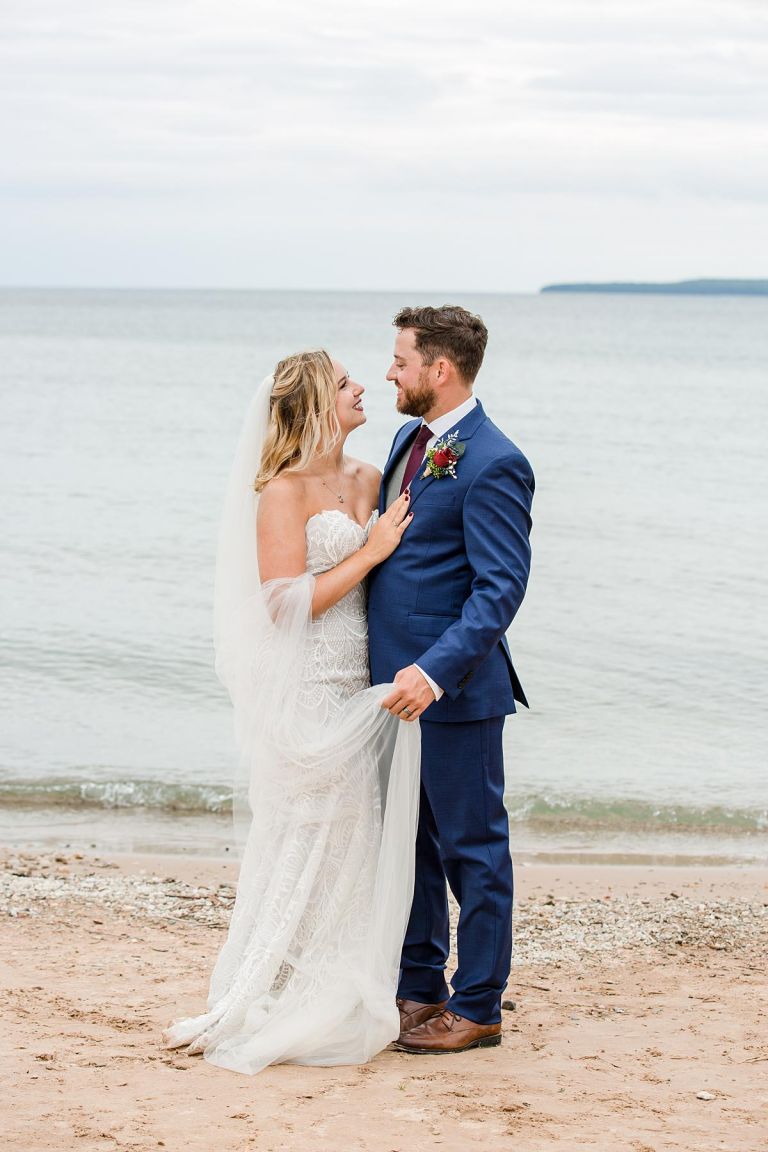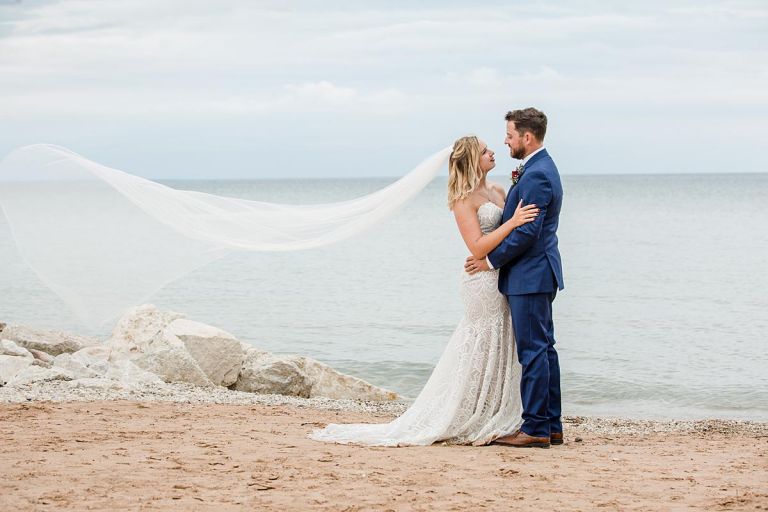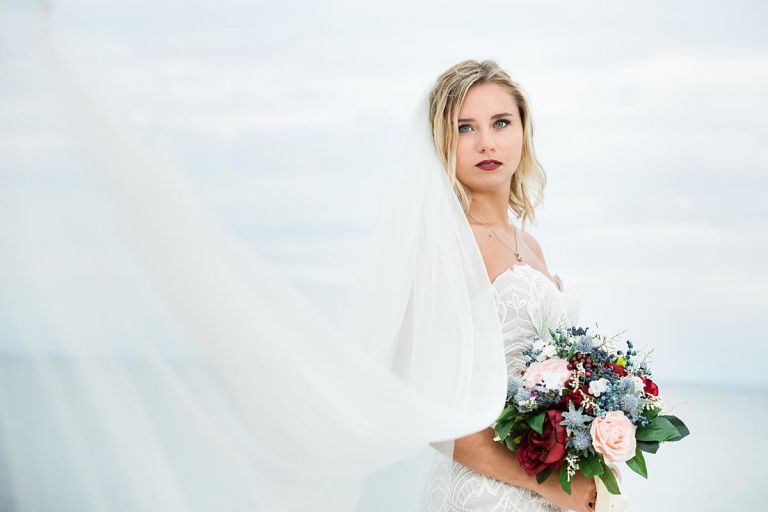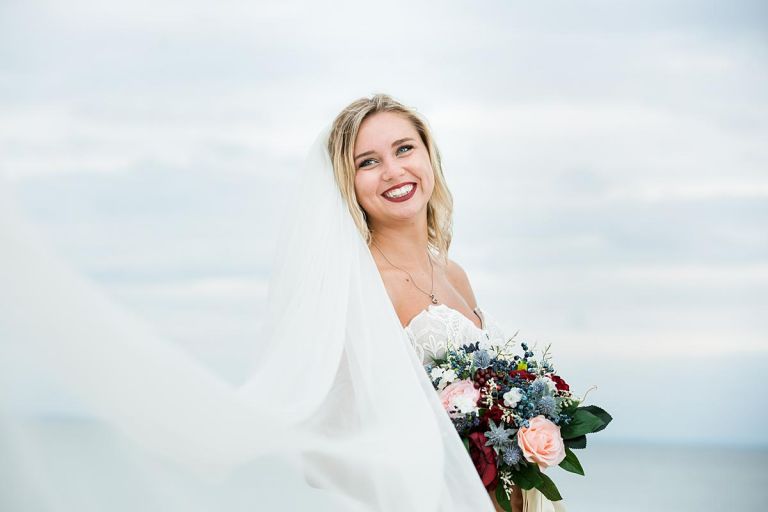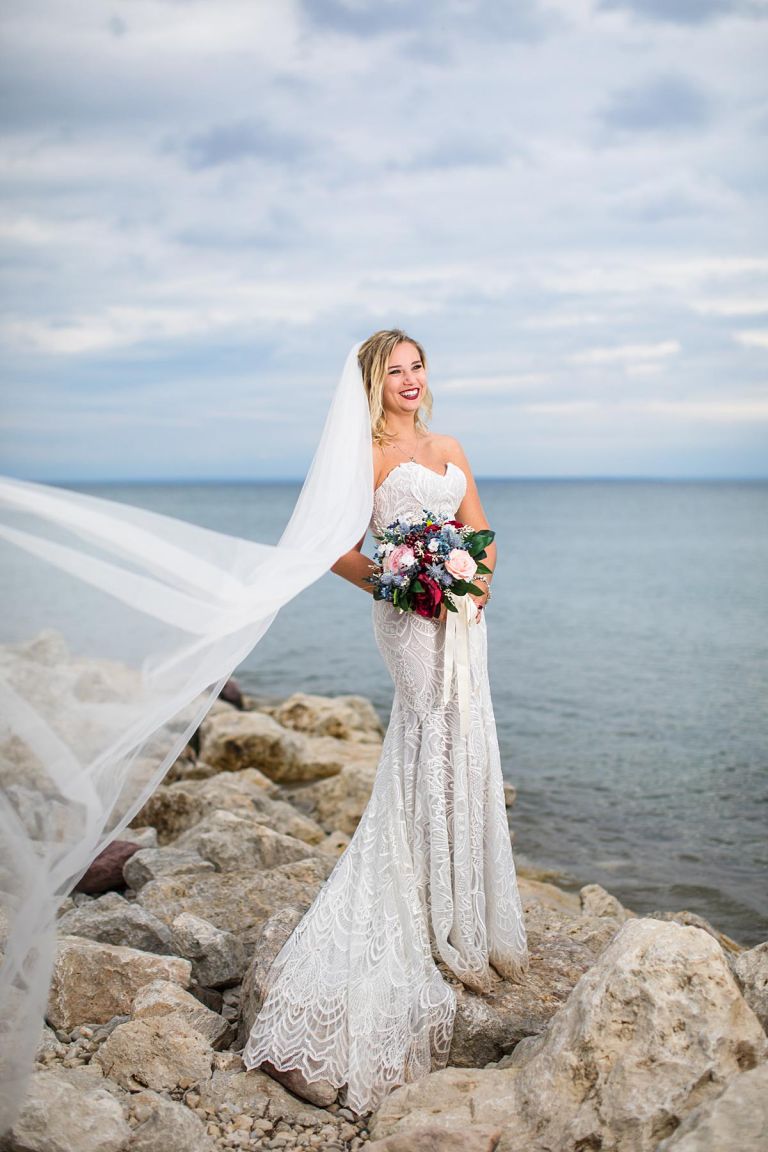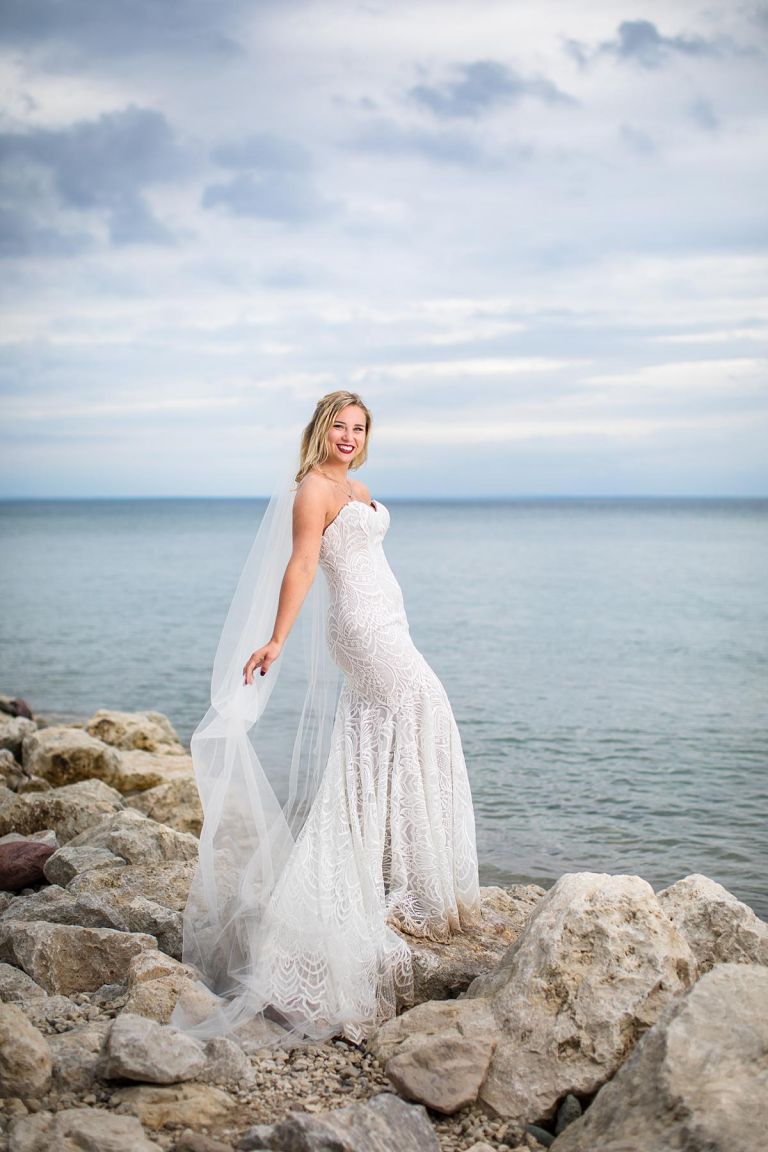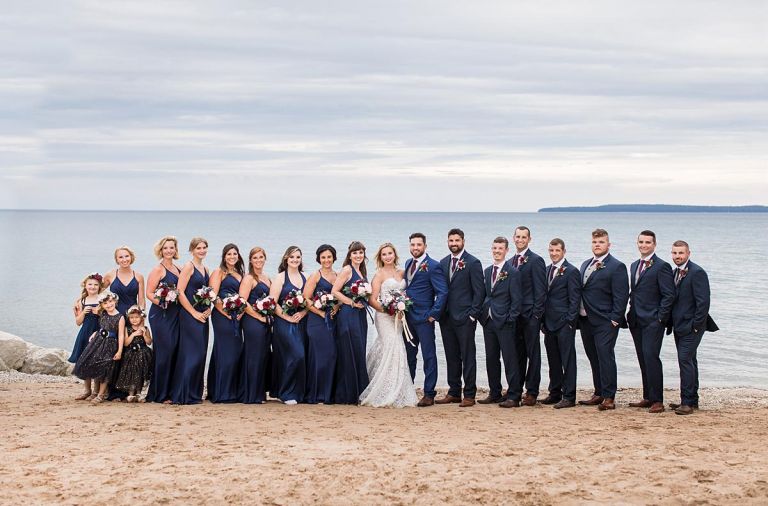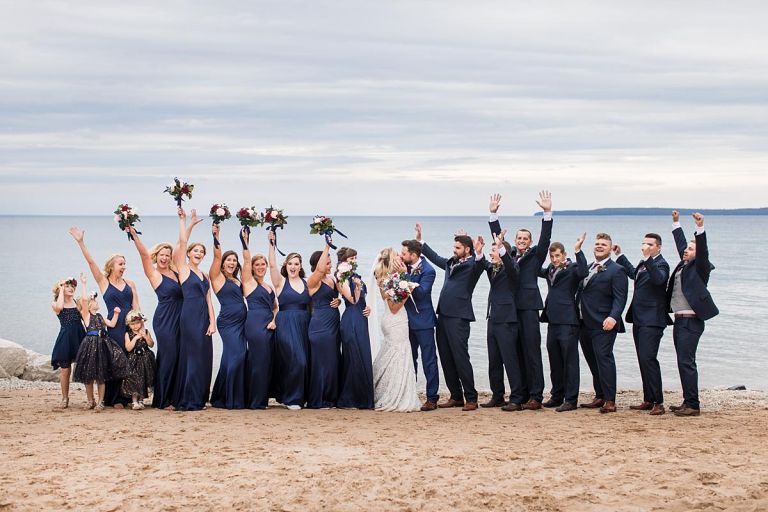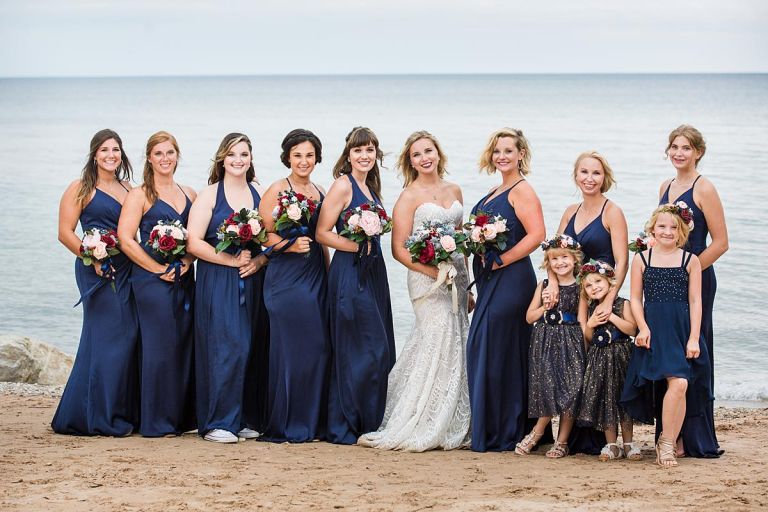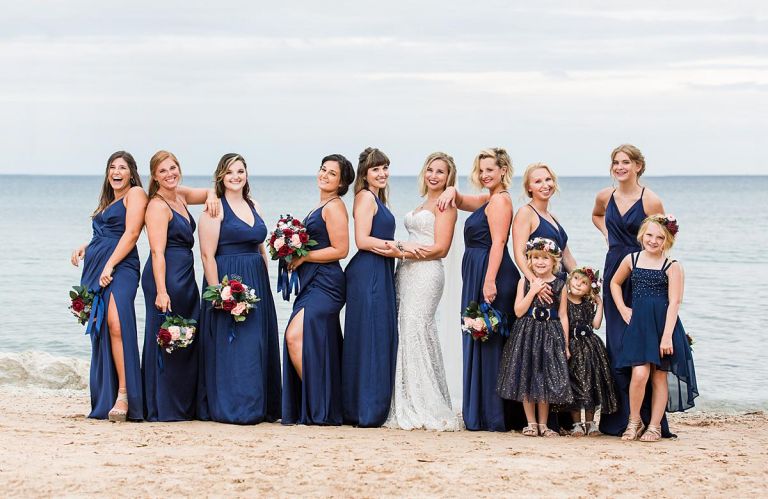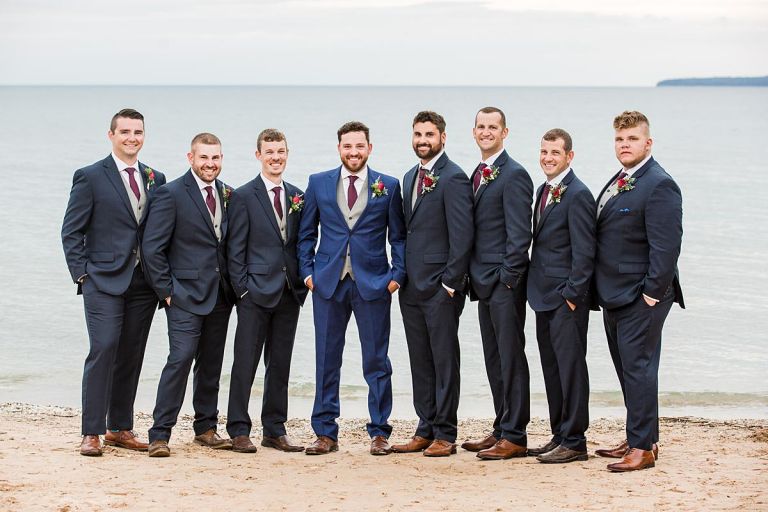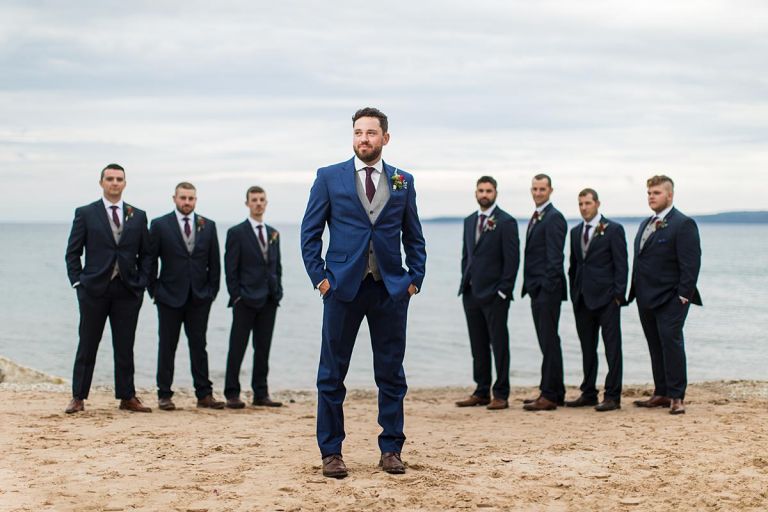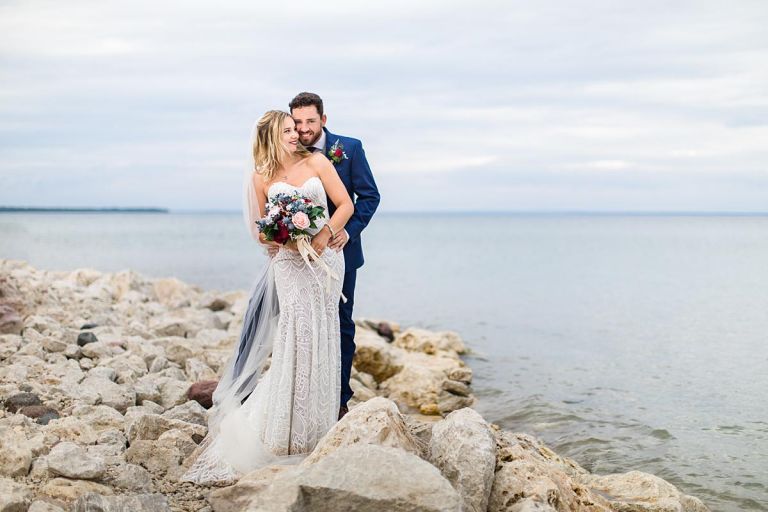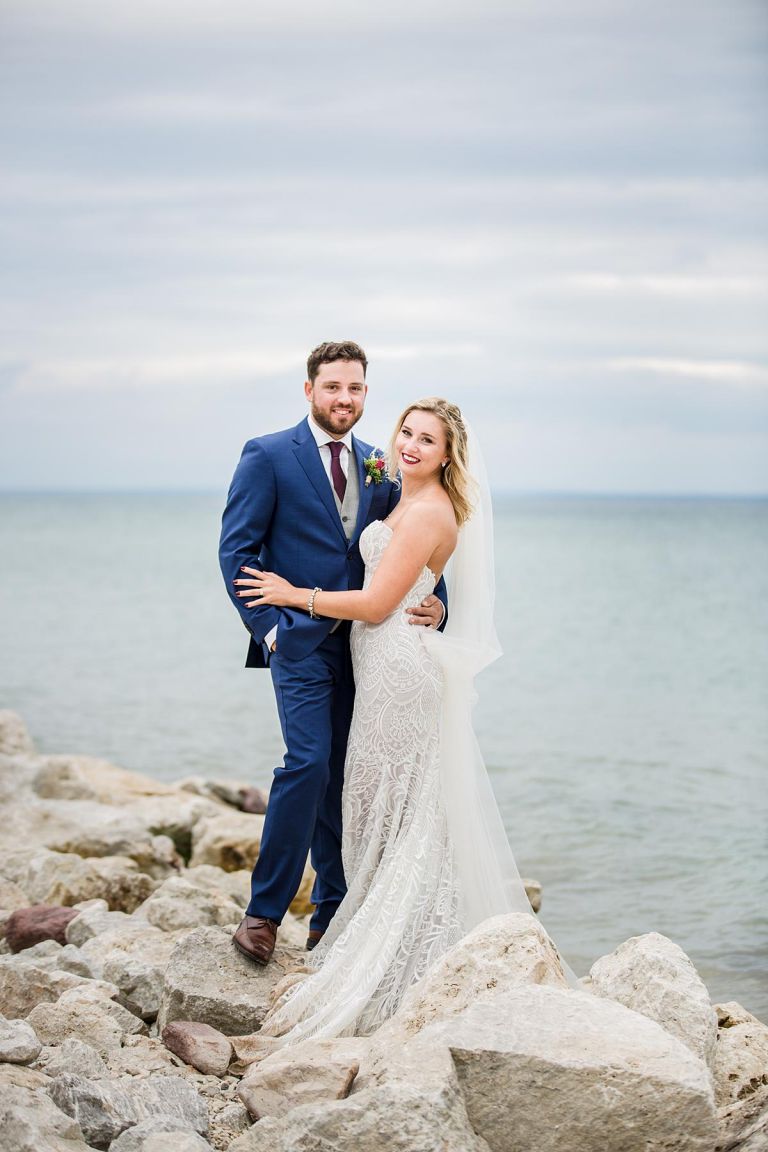 Soon, it was time to head out for portraits elsewhere. The absolutely gorgeous Headlands International Dark Sky Park was the perfect choice! We enjoyed exploring it while it was still daylight, leaving just before sunset to let the park visitors enjoy the park without distraction. 🙂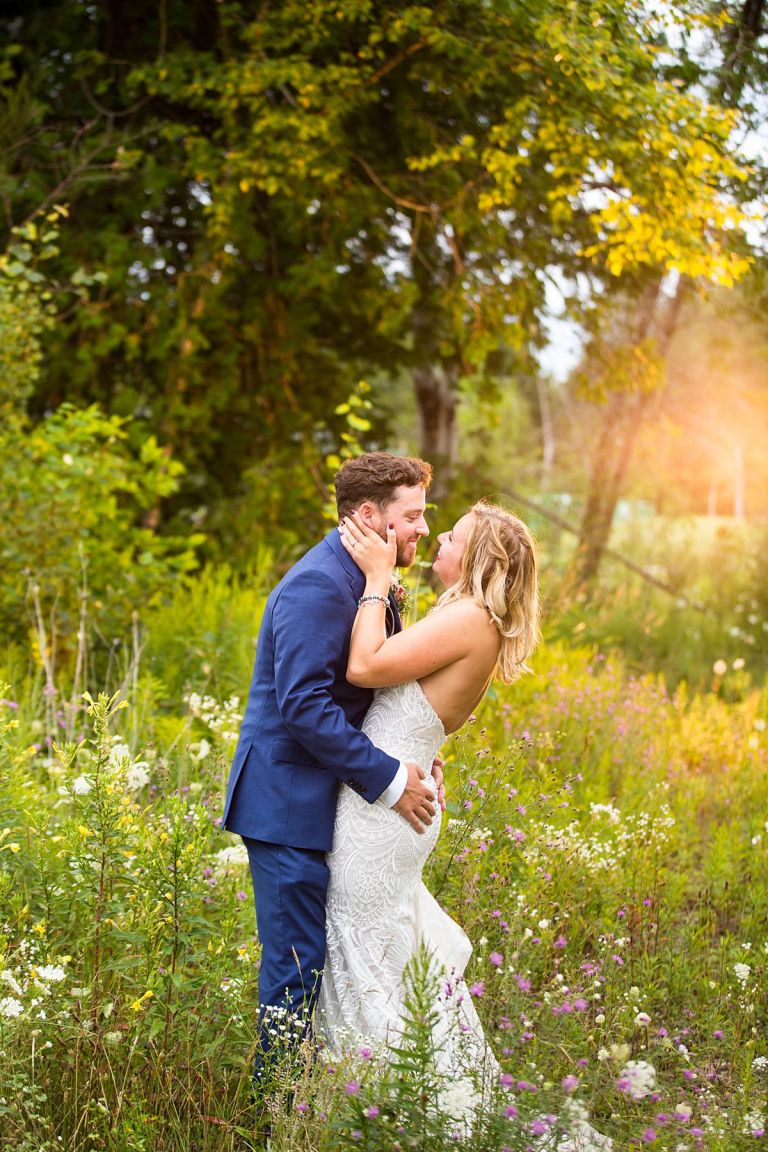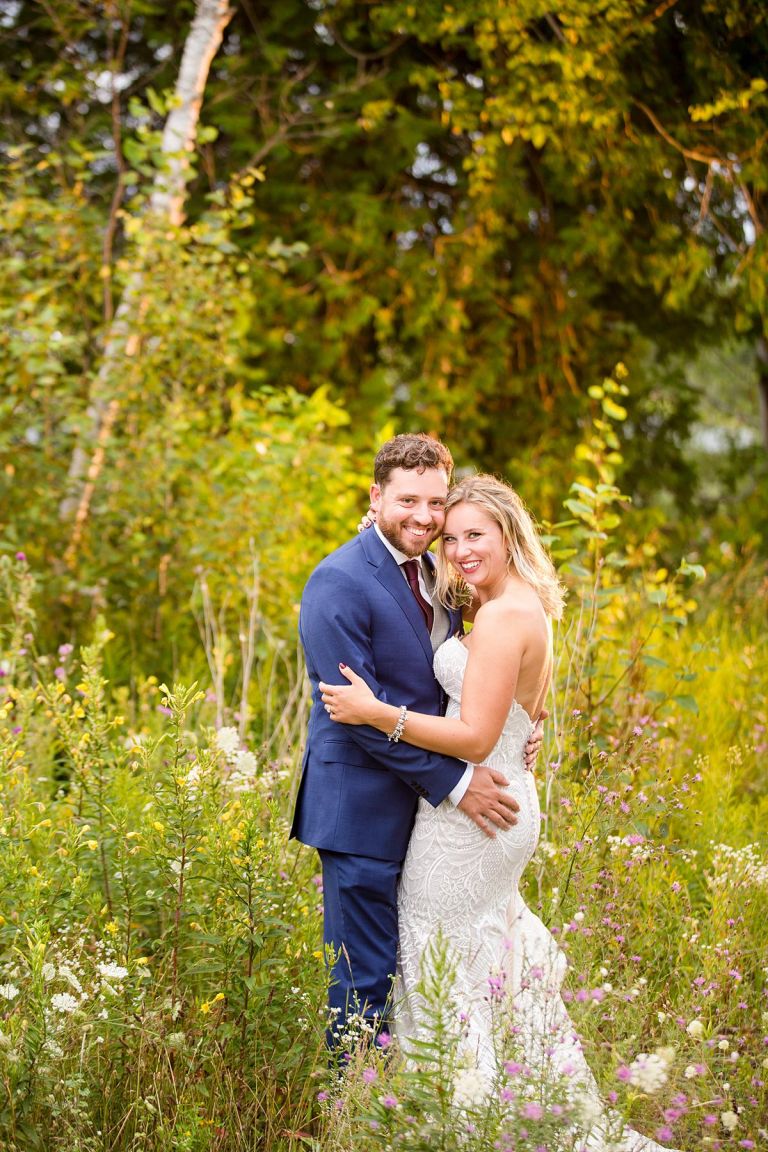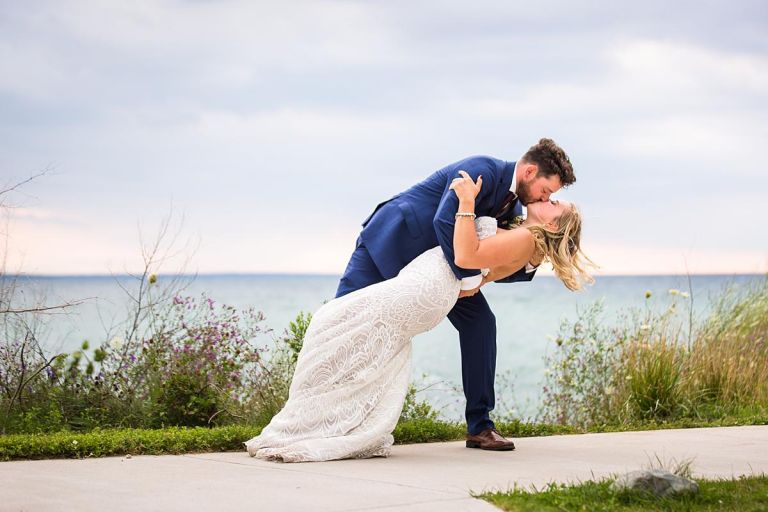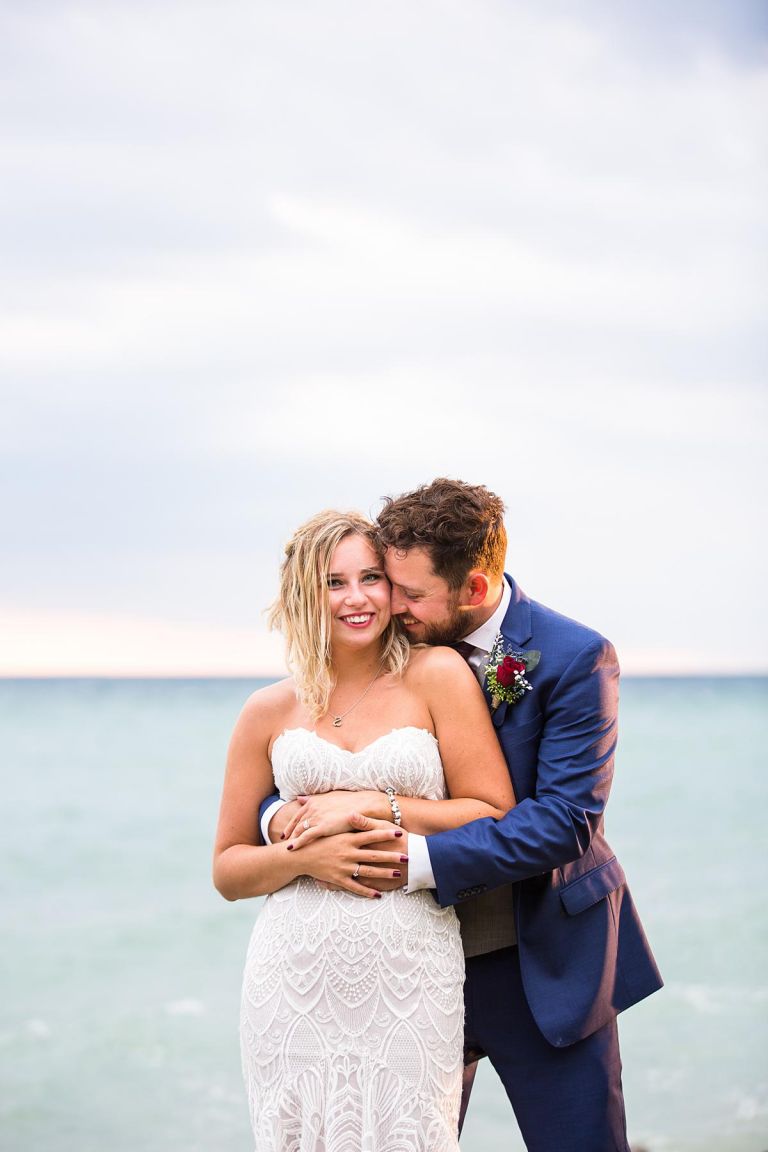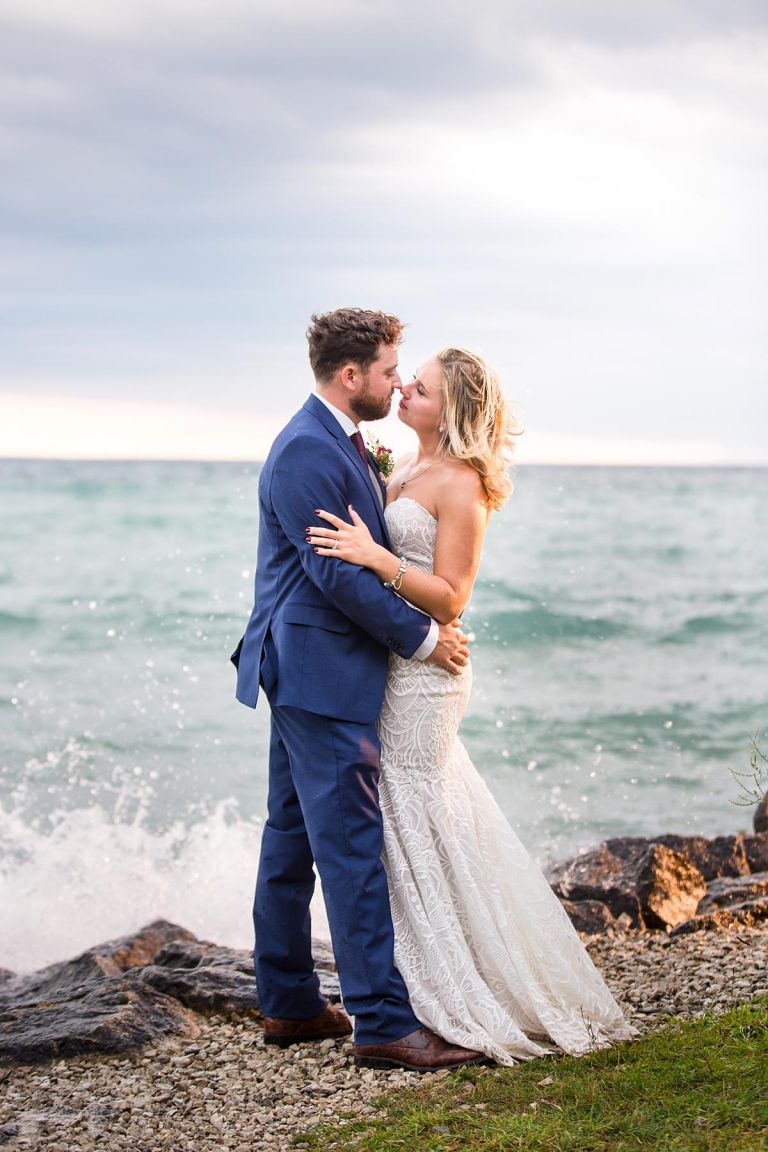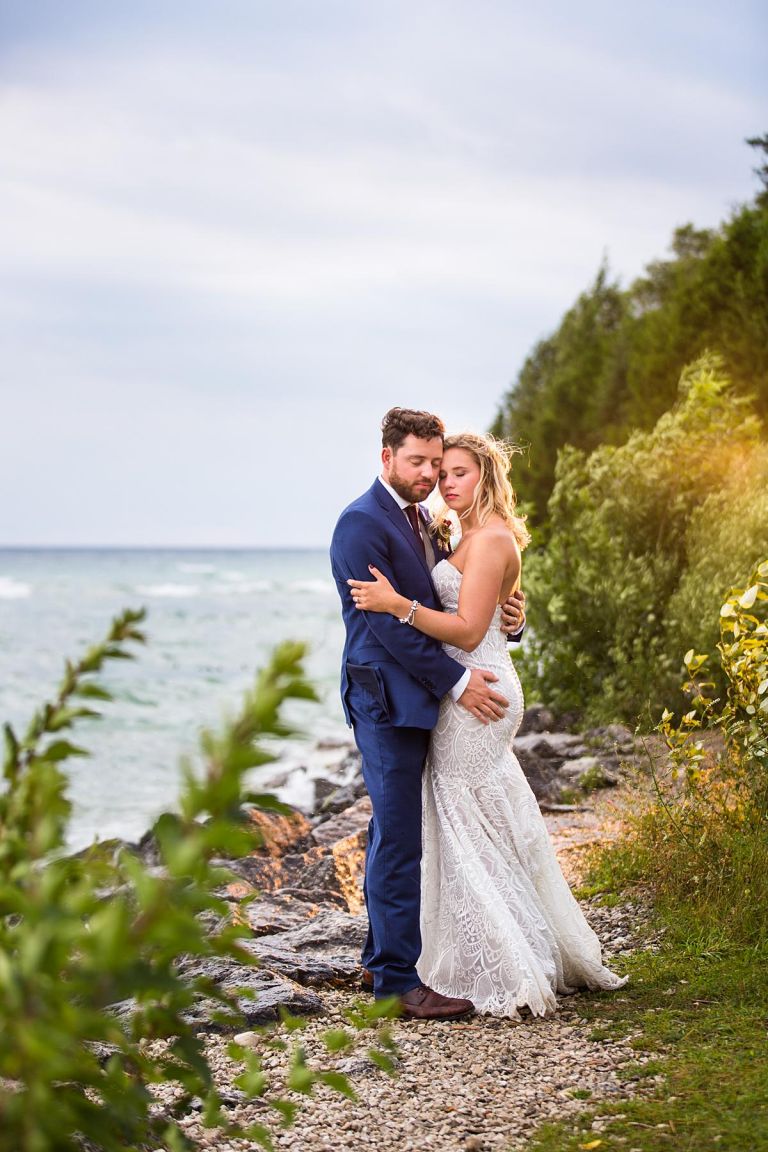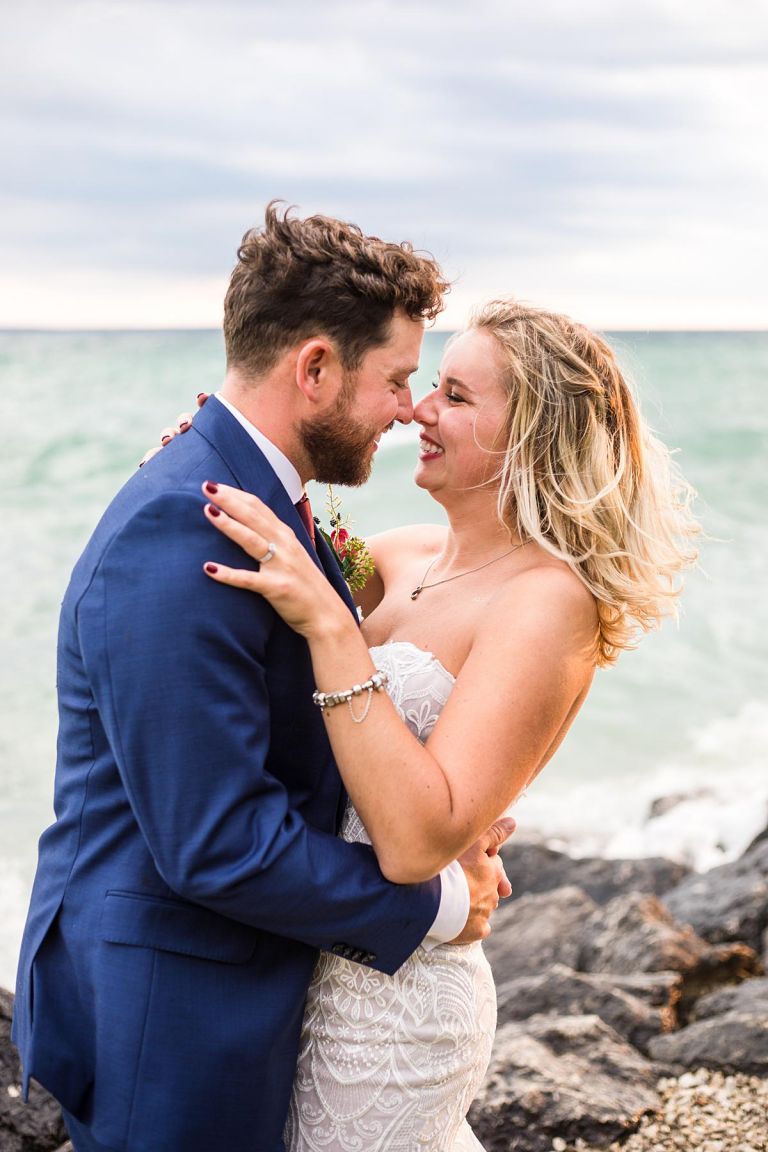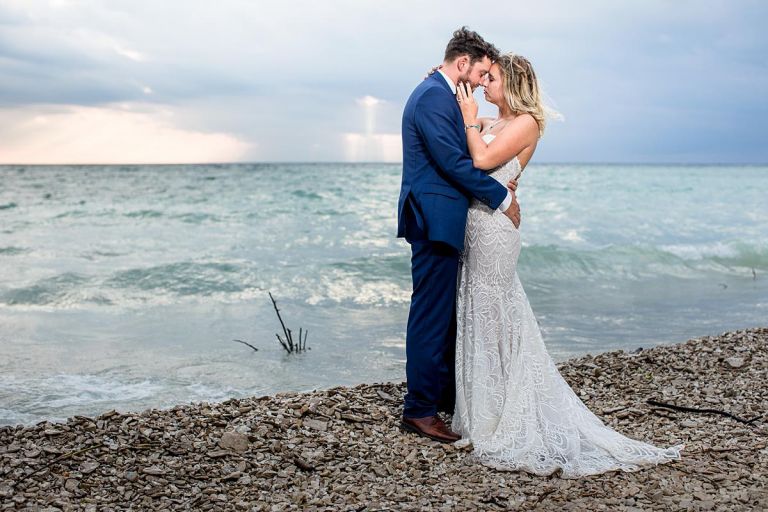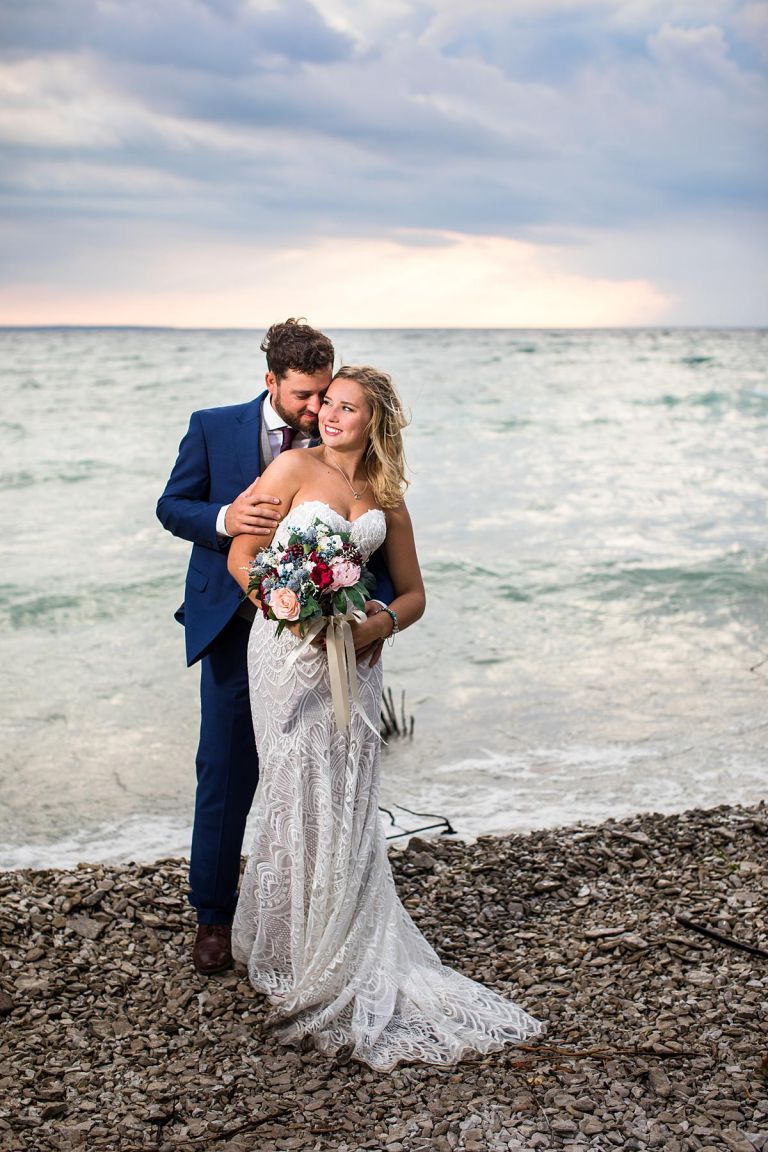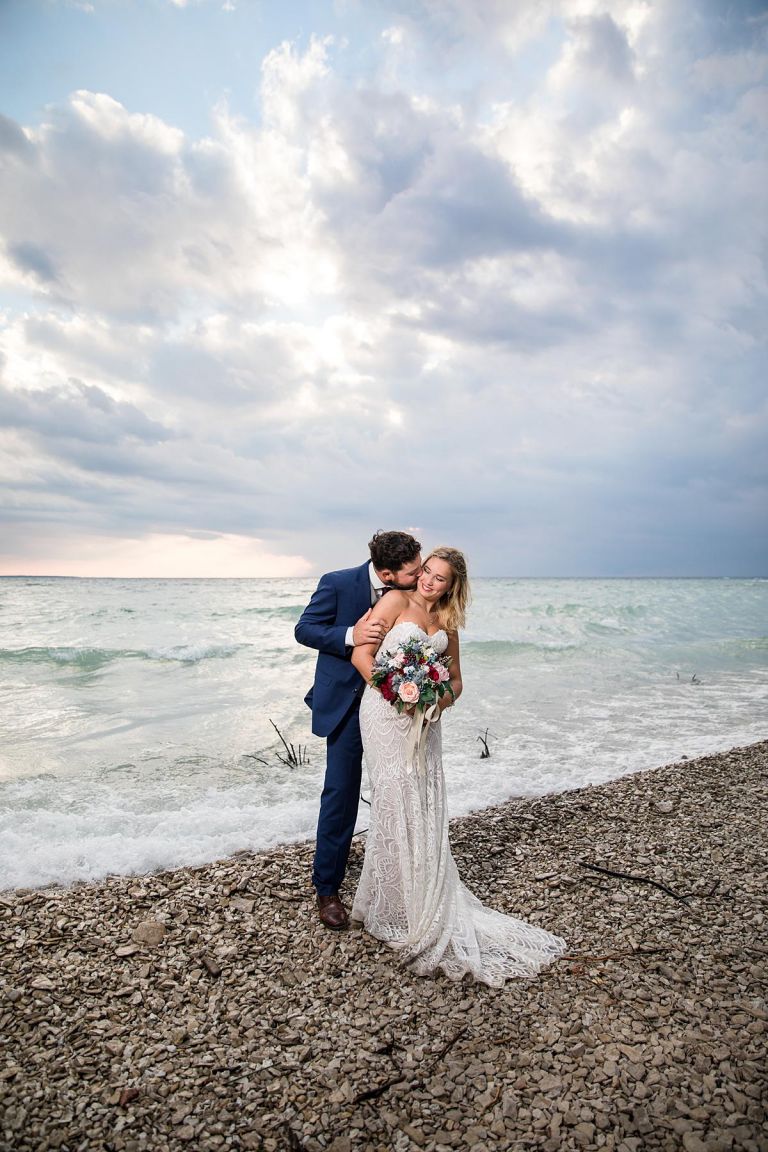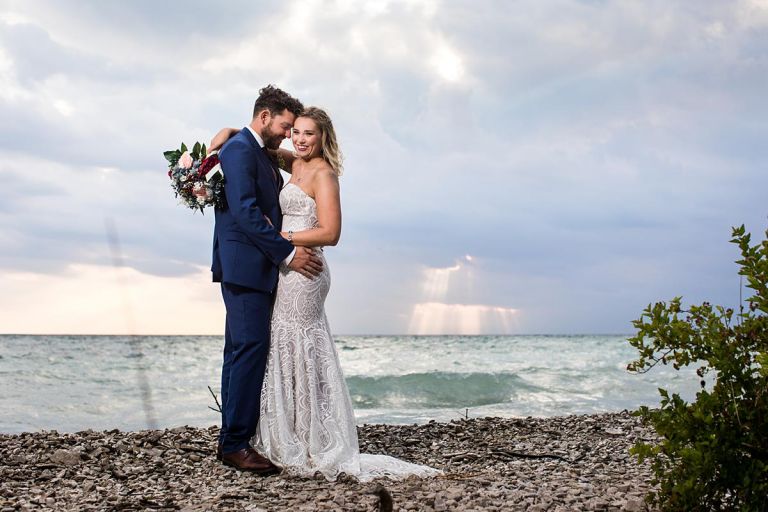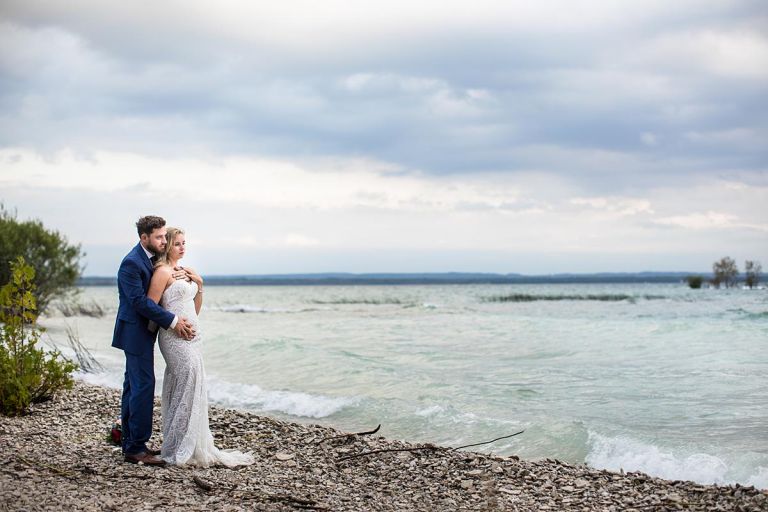 Since the Dark Sky Park is enjoyed by visitors at sunset/night, we wrapped up and headed out to one final destination to capture sunset and nighttime images: the original ceremony spot!
Mackinaw City's lovely beach was a dream, and the bridge in the background made my little Michigan heart so very happy. <3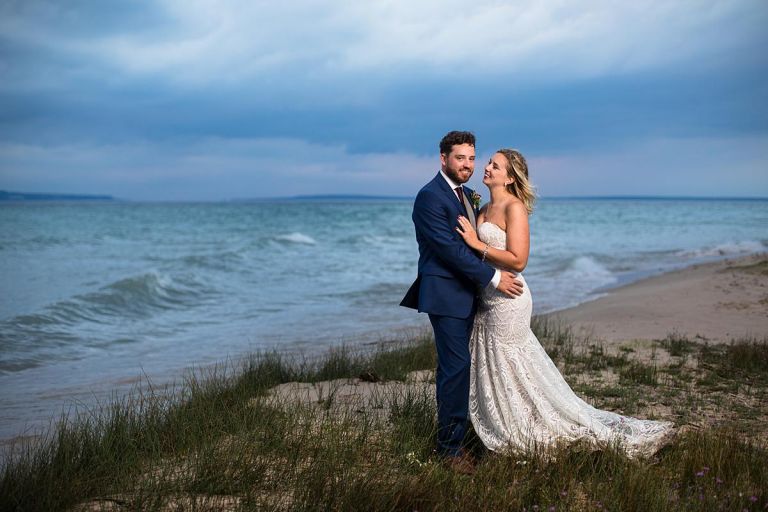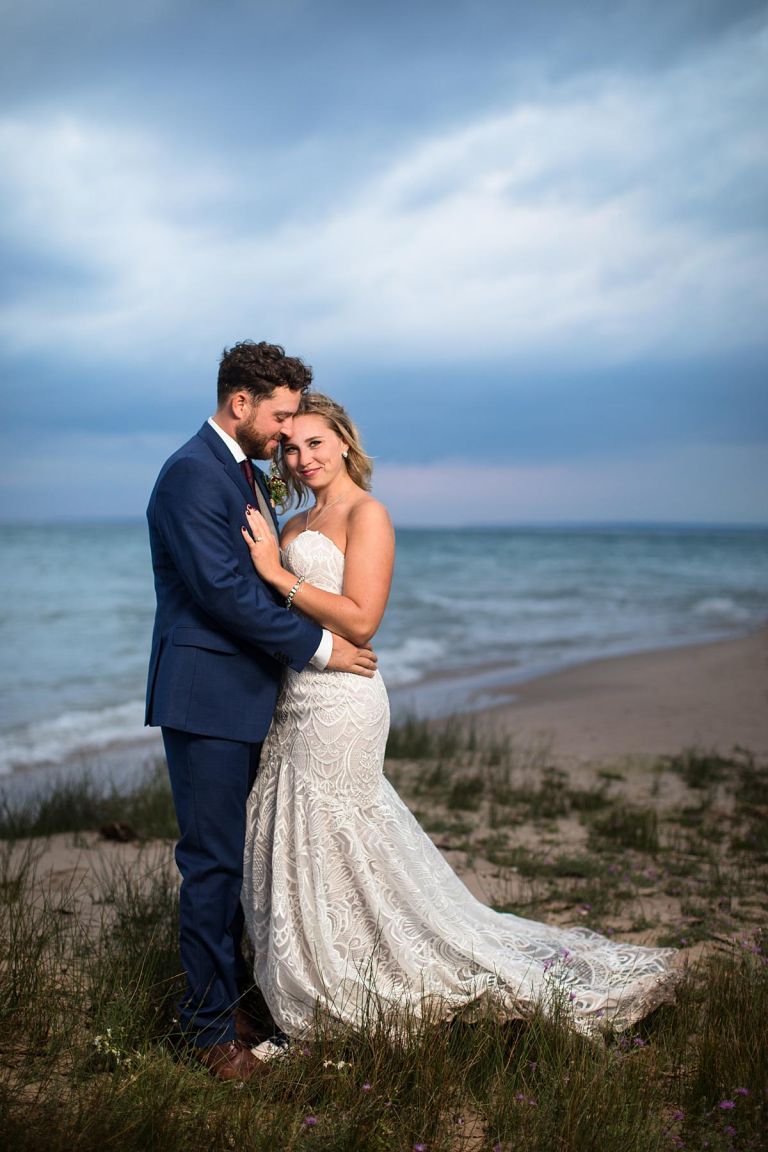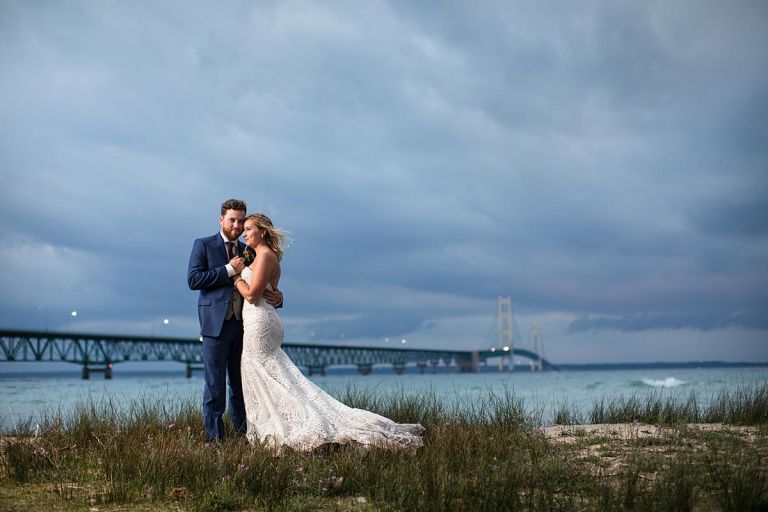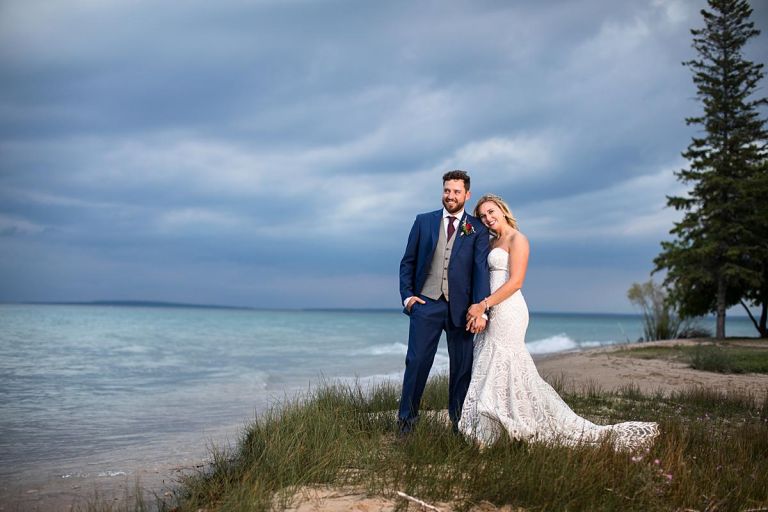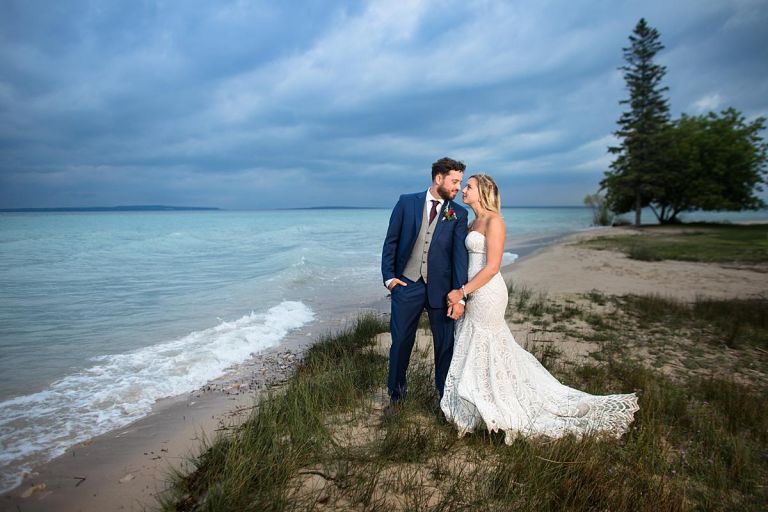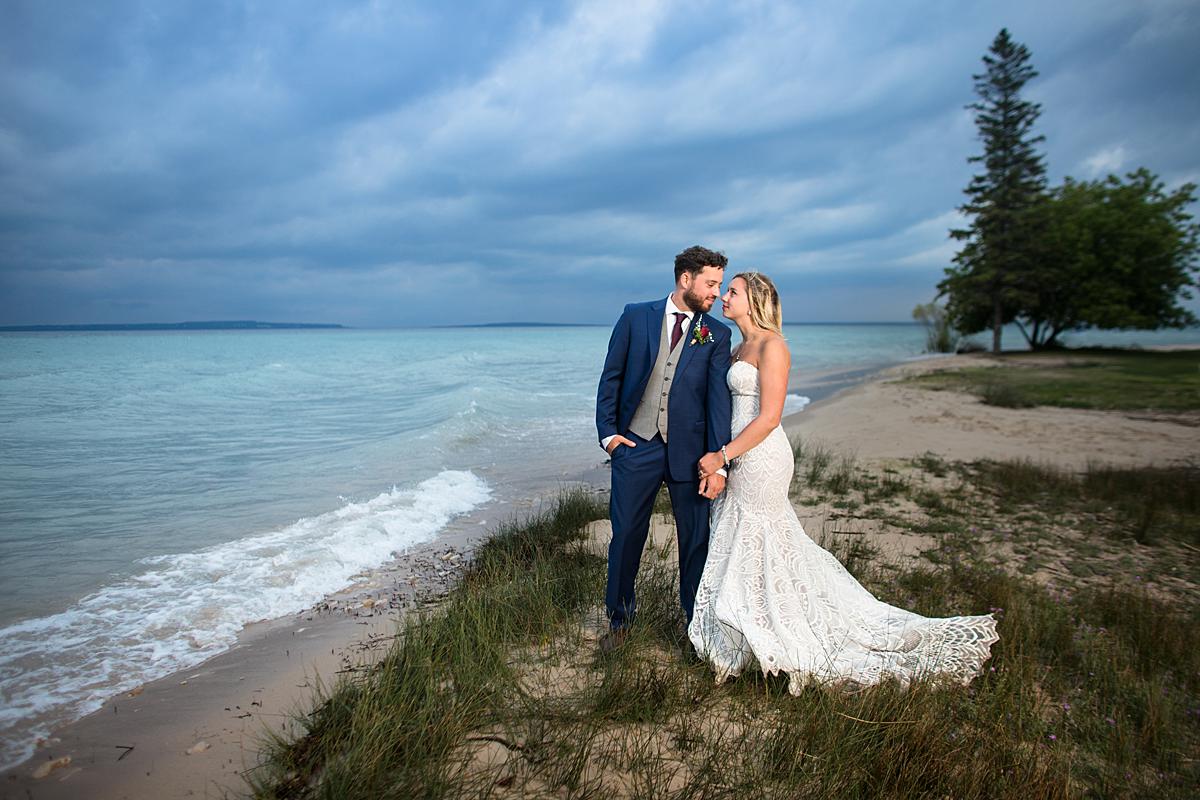 One of the reasons that my couples choose me is that I specialize in sunset and nighttime images. Would you like to sneak a peek at a "behind the scenes" shot? The two images below show the dramatic difference. 🙂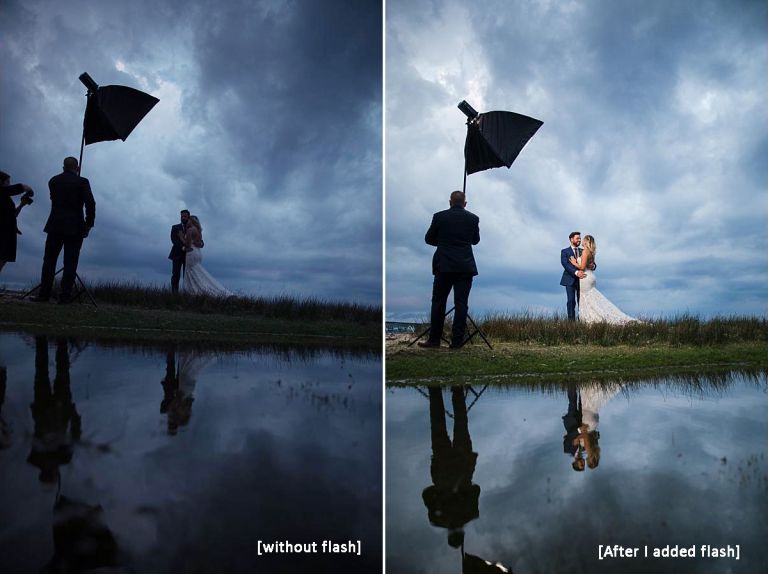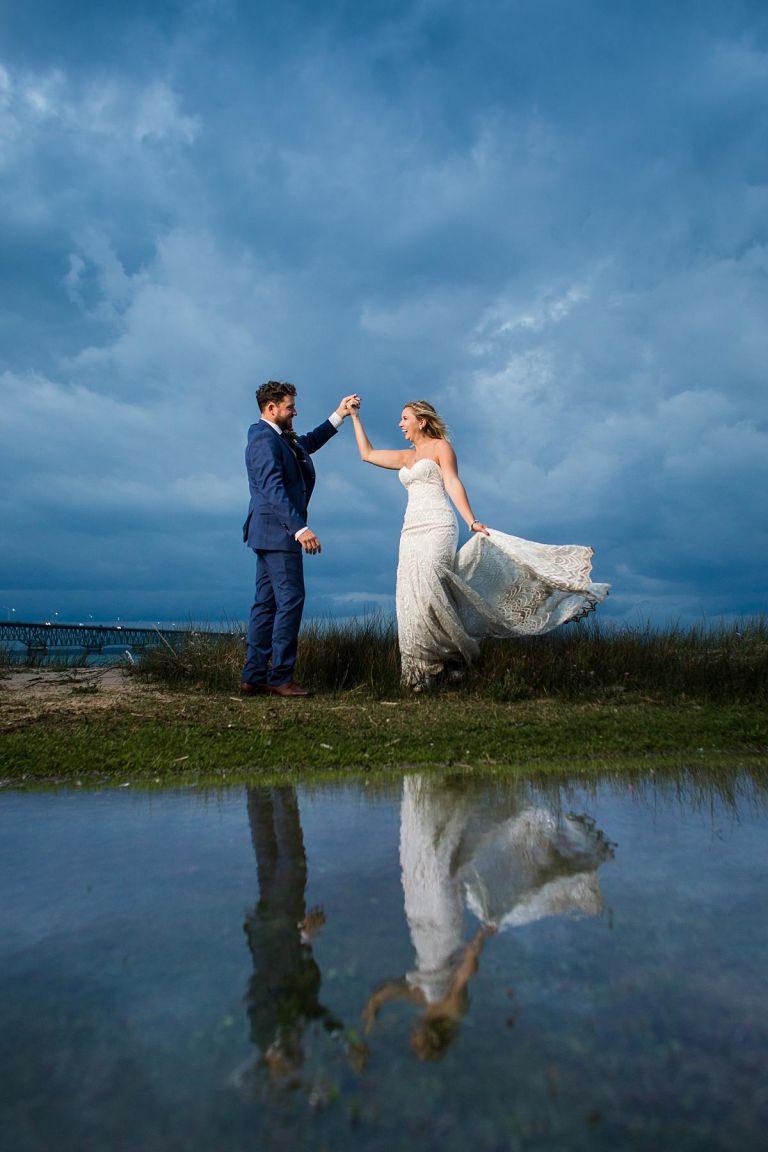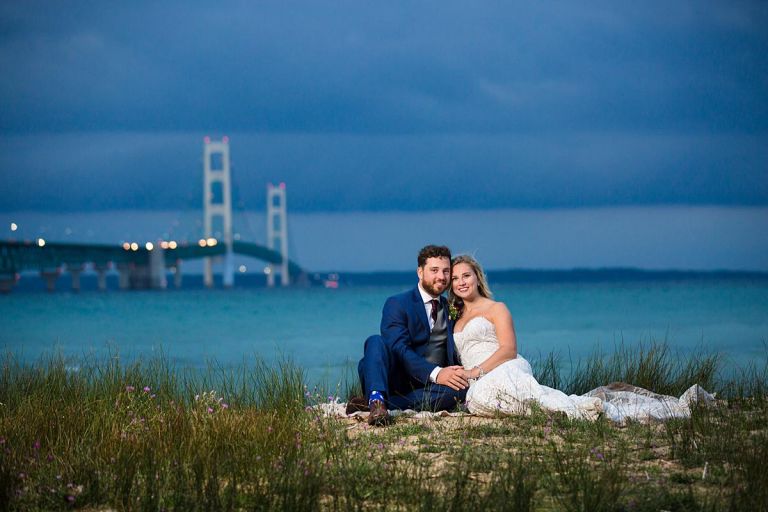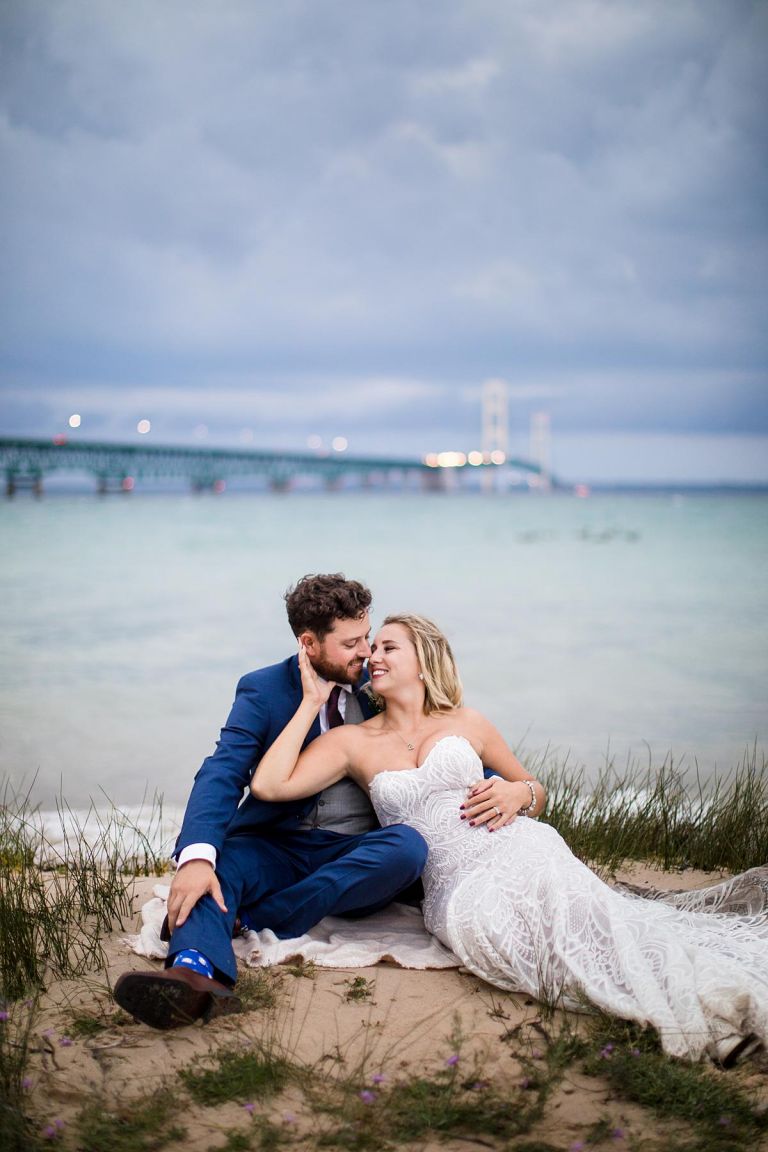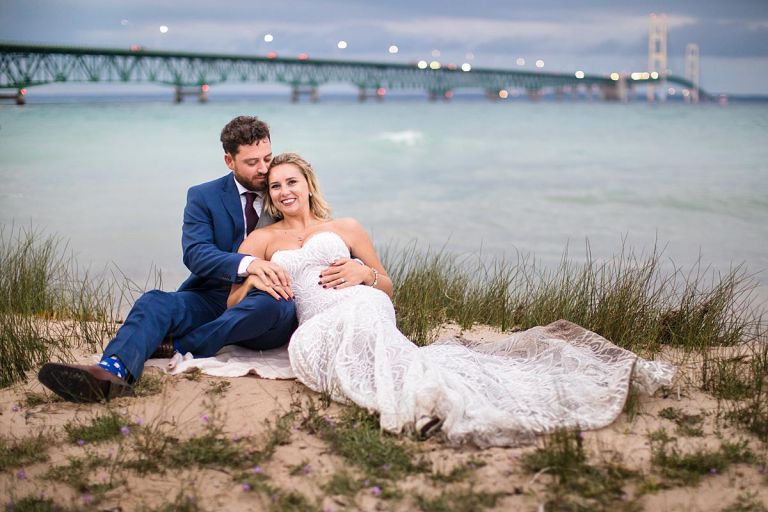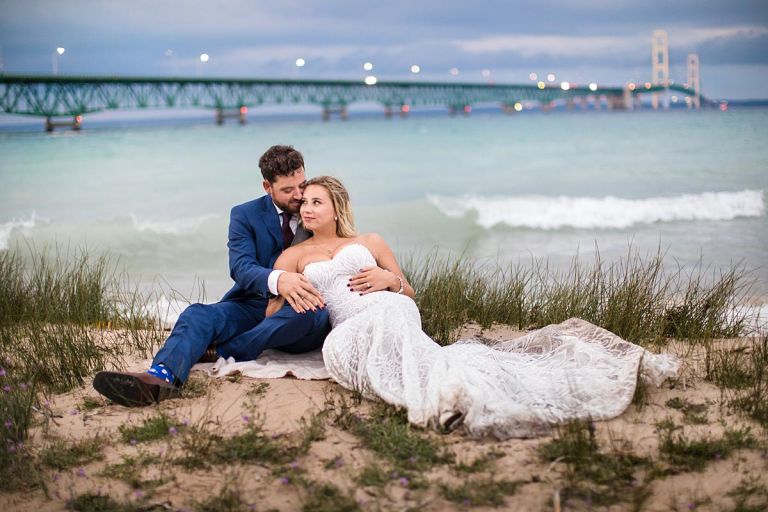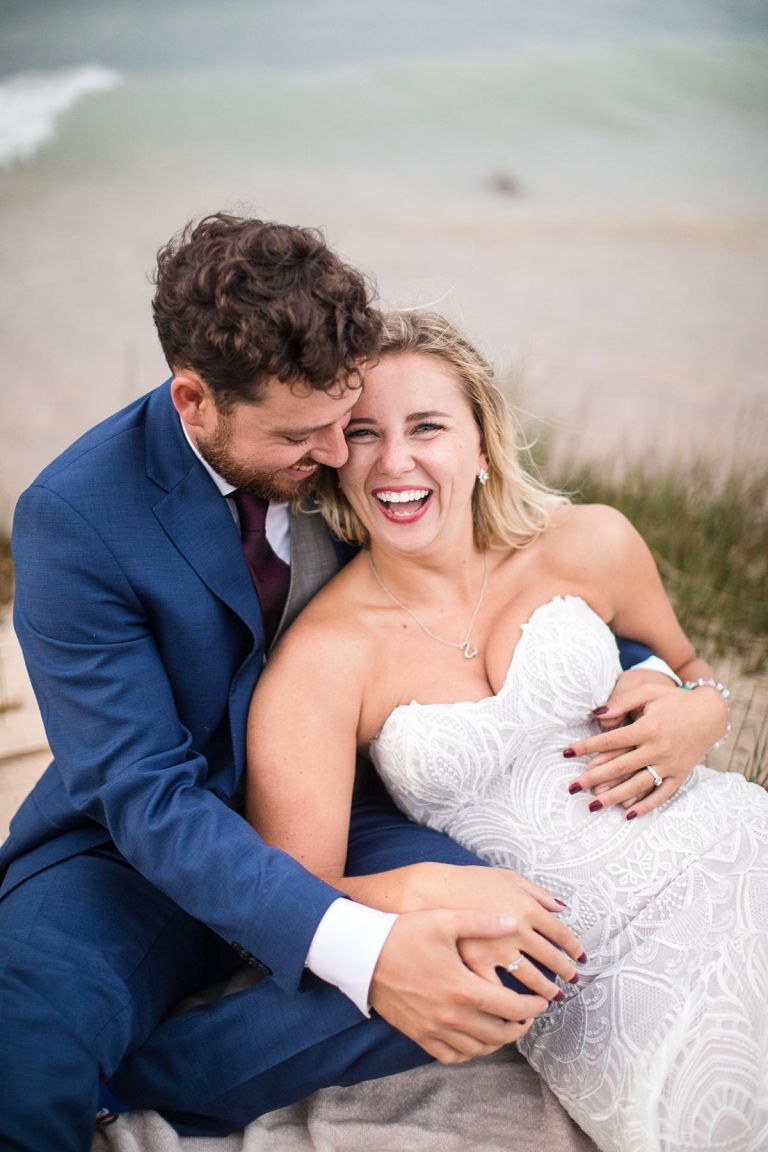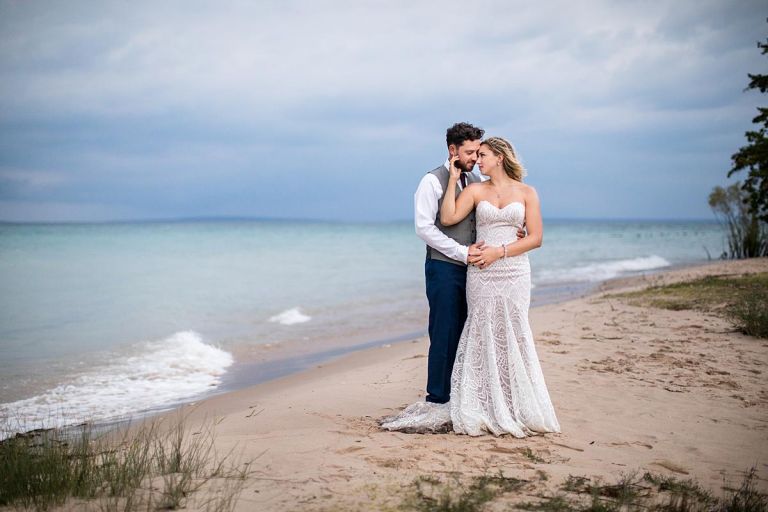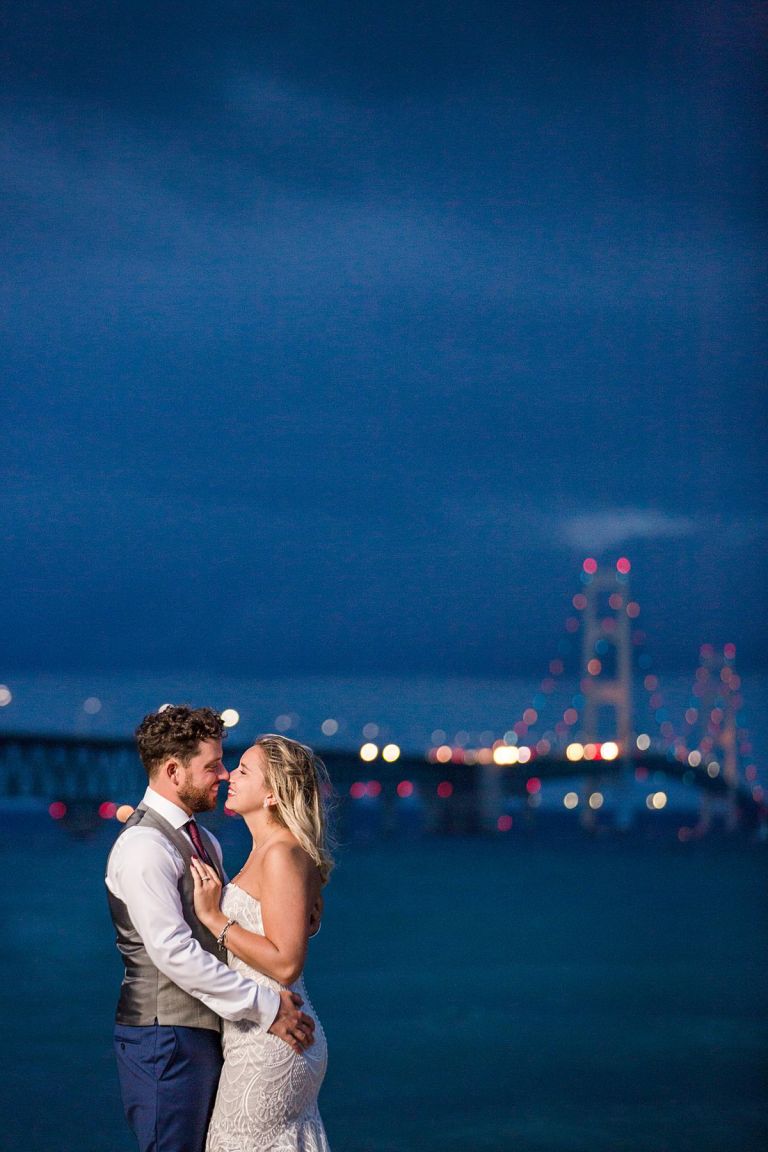 Paxton and Tyler's Mackinaw City / St Ignace wedding was a dream come true. Are you looking for a photographer for your Michigan destination wedding? Please get in touch today to see if I still have your wedding date available!
(are you getting married a little closer to home? No worries! I would love to help you discover nearby hidden locations where I can create uniquely gorgeous images for you!)