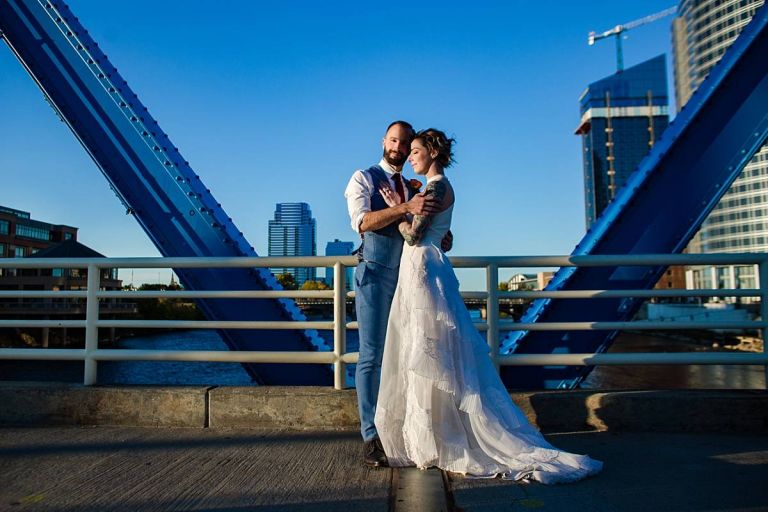 This post features my favorites from Imari and Kevin's micro-wedding (also called an intimate wedding) on the famous Blue Bridge in Grand Rapids, Michigan!
–
It was a gorgeous day to become a husband & wife. ♥️
Imari and Kevin started the day by getting ready at the gorgeous new Canopy by Hilton Grand Rapids Downtown. I was SO impressed with how friendly and helpful the staff were- even offering to adjust the lights n the lobby for me as I was photographing the dress on their lovely spiral staircase!
Another plus of the Canopy Hotel in Grand Rapids is that the rooms are modern and fresh, with lovely large windows overlooking the GR skyline. Plenty of light to see those wonderful smiles!!
Kevin and Imari got ready mere rooms from each other, and the excitement was thick in the air..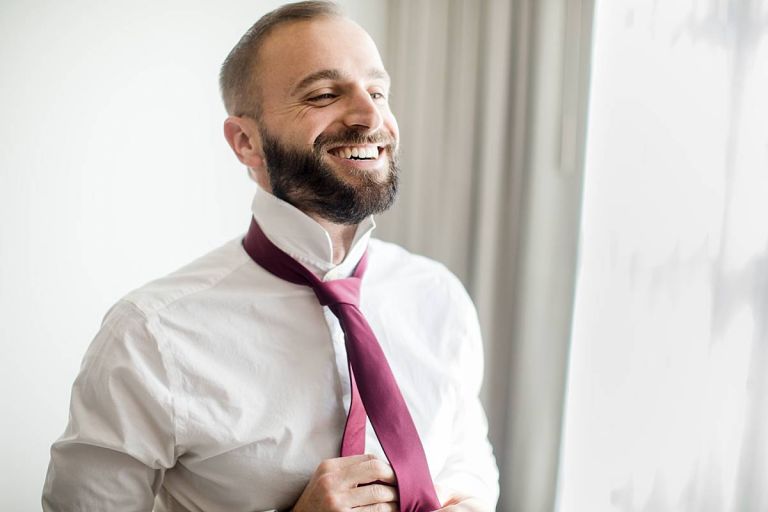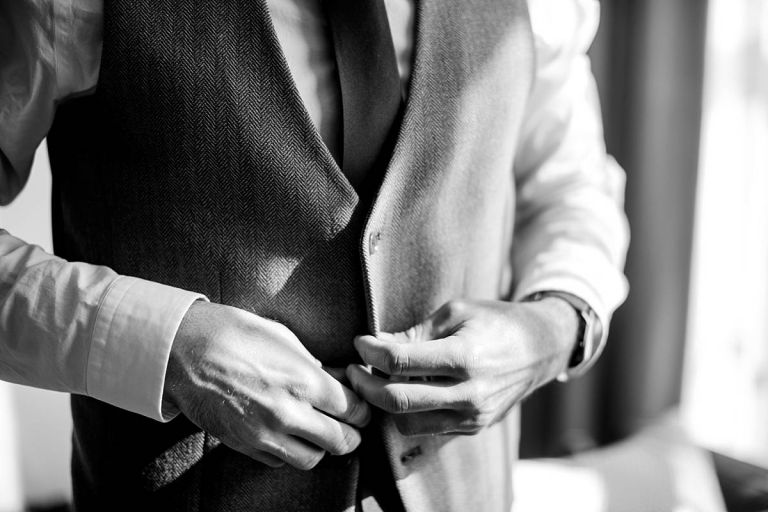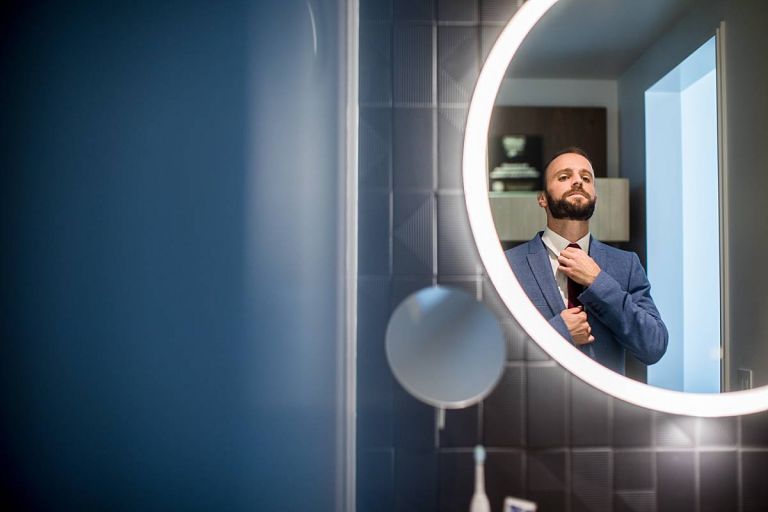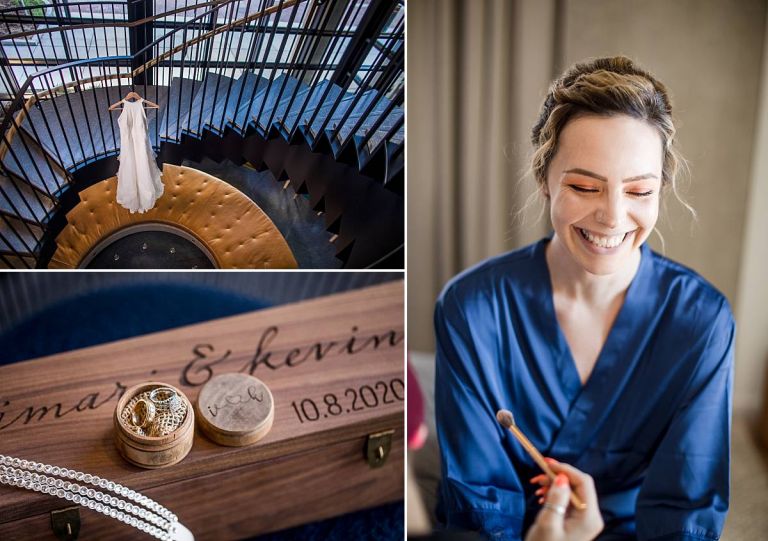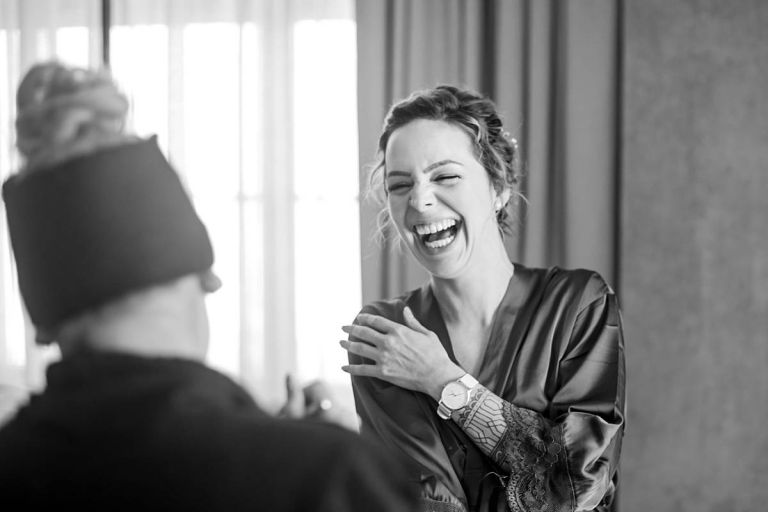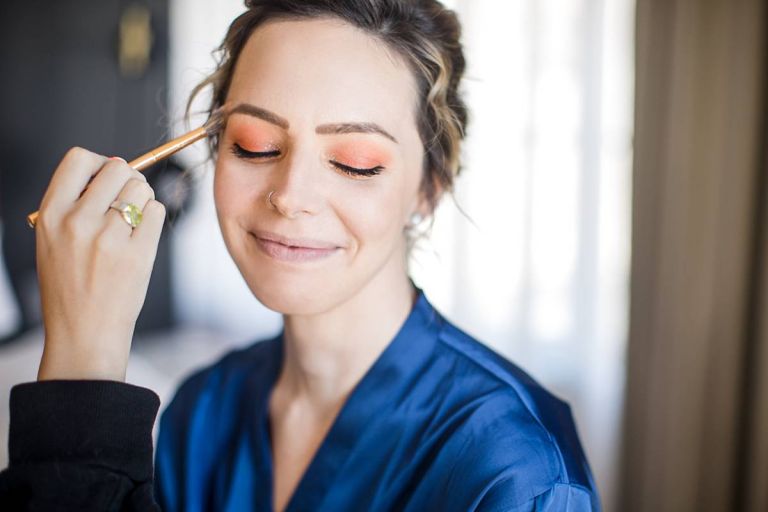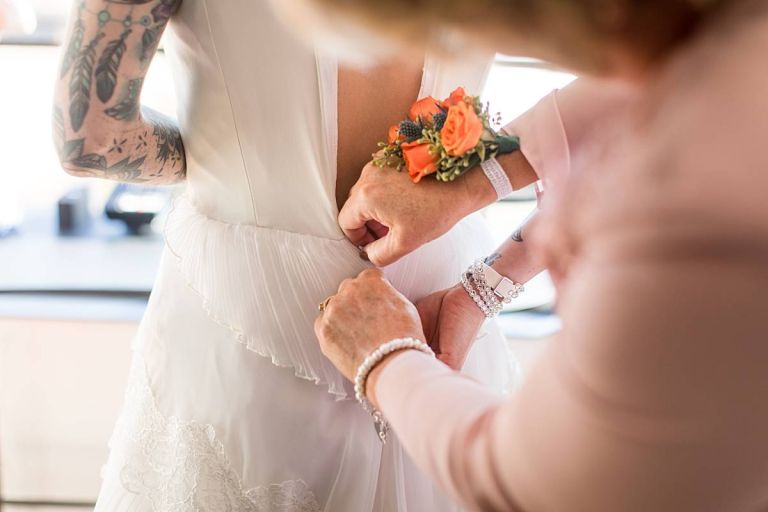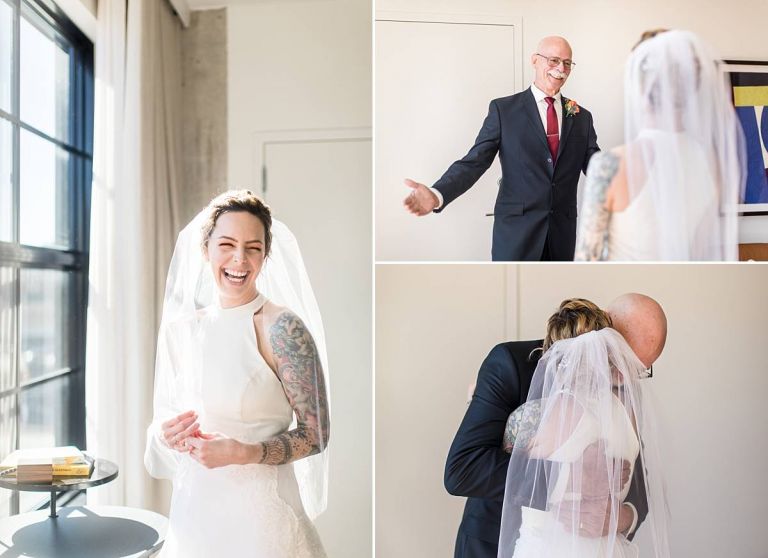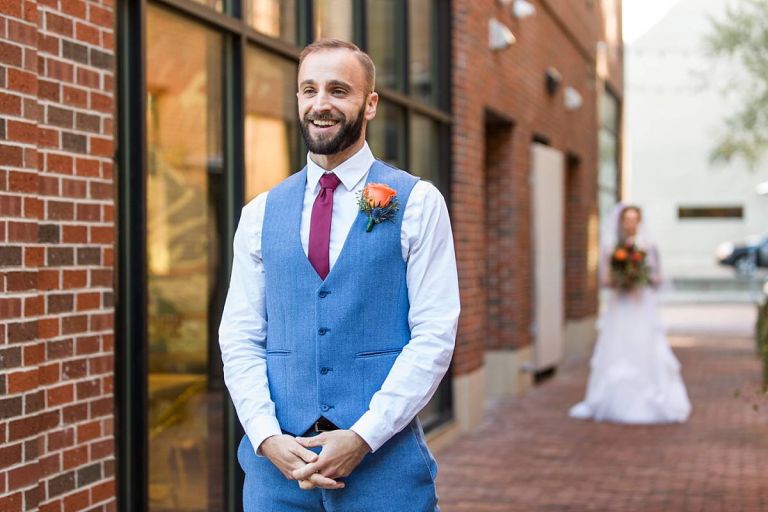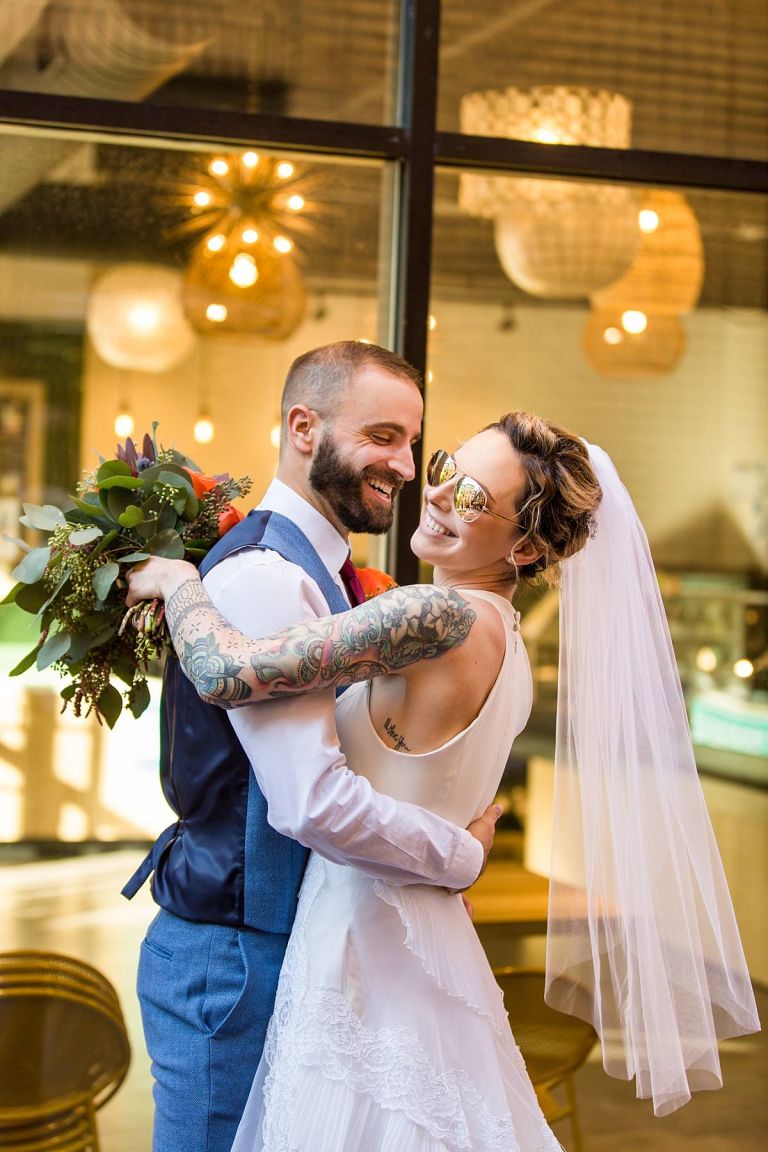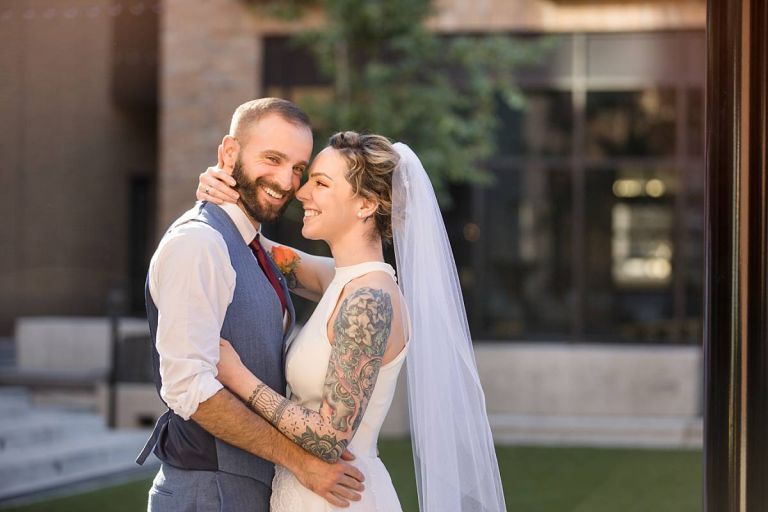 As we walked through Downtown Grand Rapids and made our way to the Blue Bridge, we found lots of spots to stop off for some fun and relaxed portraits. Making people laugh and enjoy themselves is my favorite part of photography!!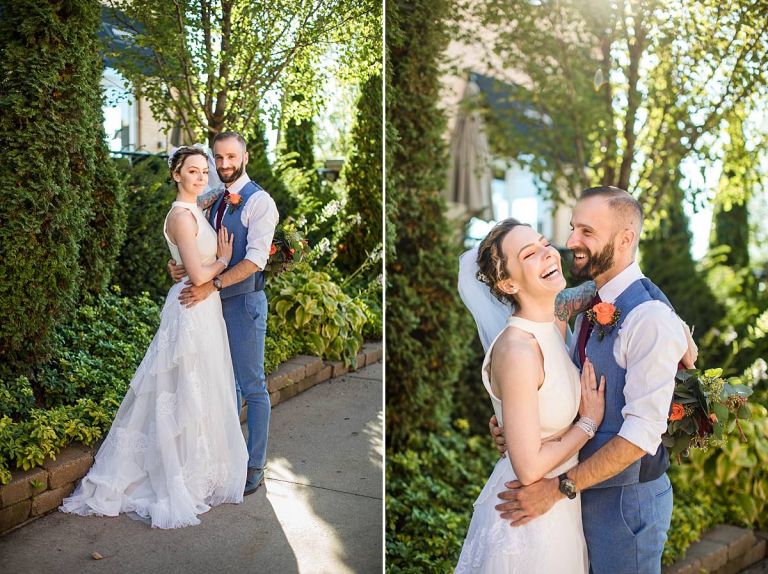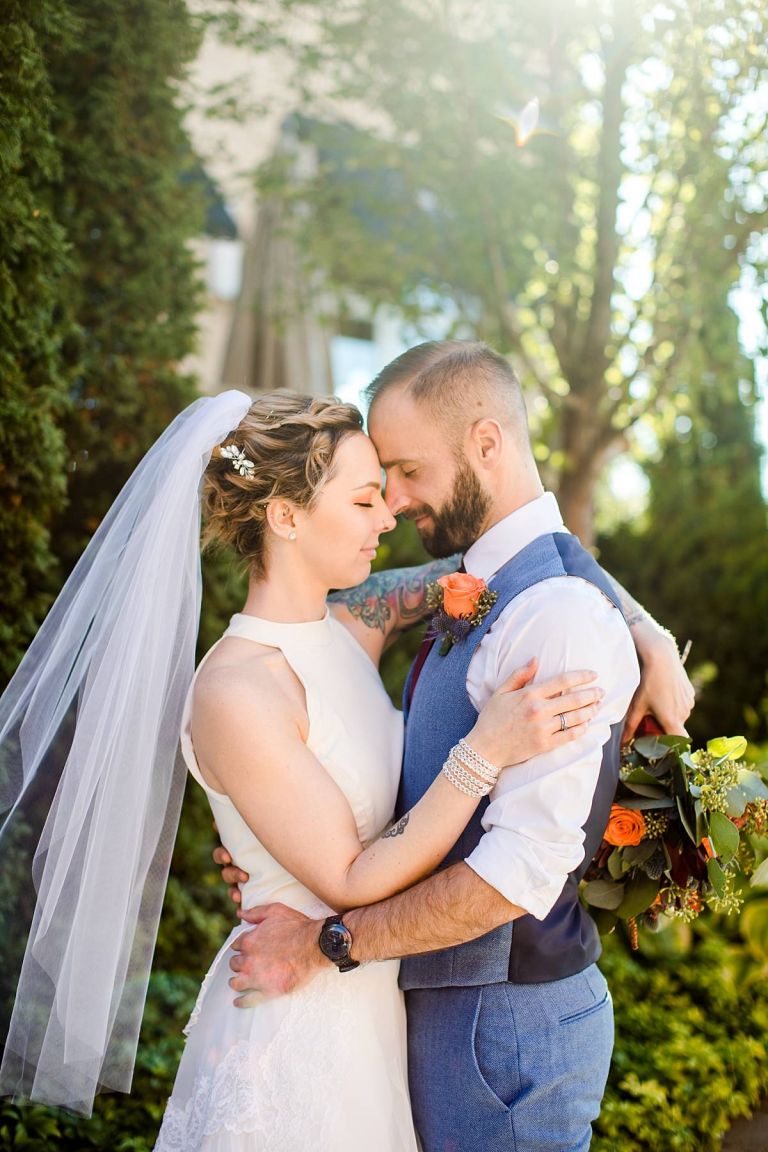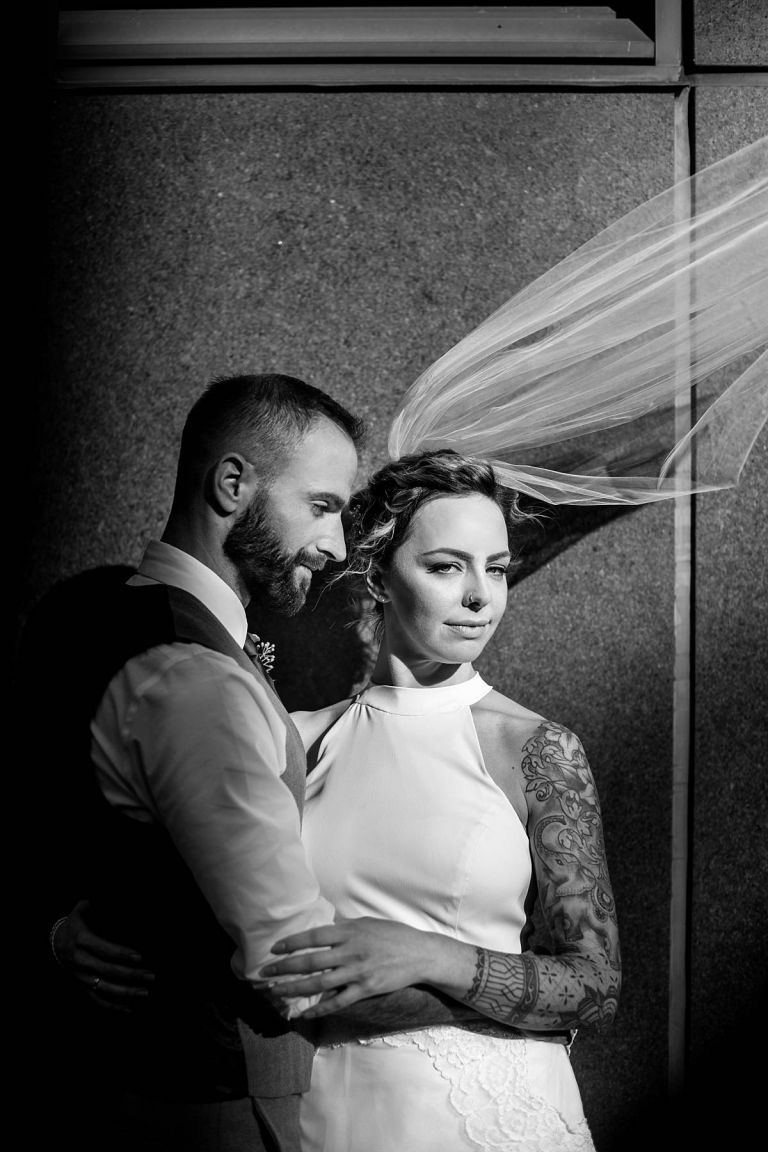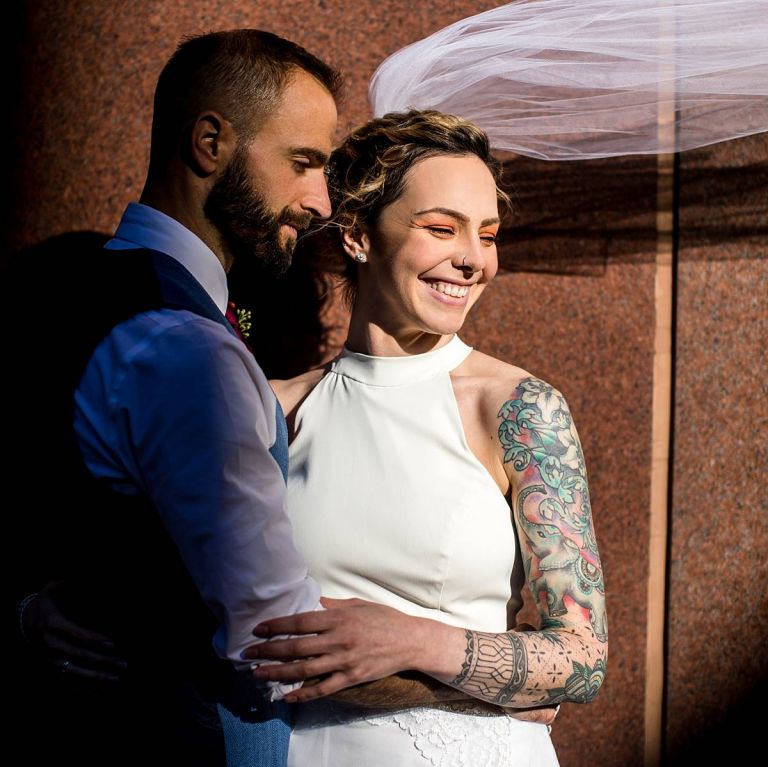 At the Blue Bridge, the furry half of the family was waiting for us! Dogs at weddings will always be a good idea- but doubly so if they're as dapper as these two lovely puppers. 😍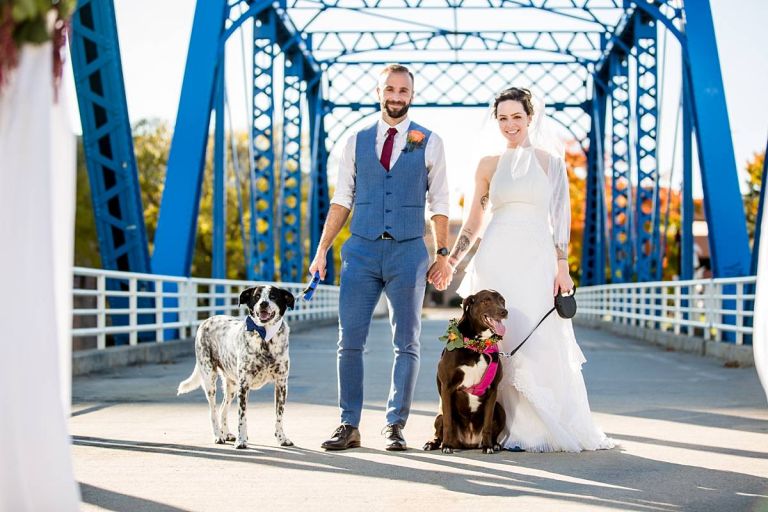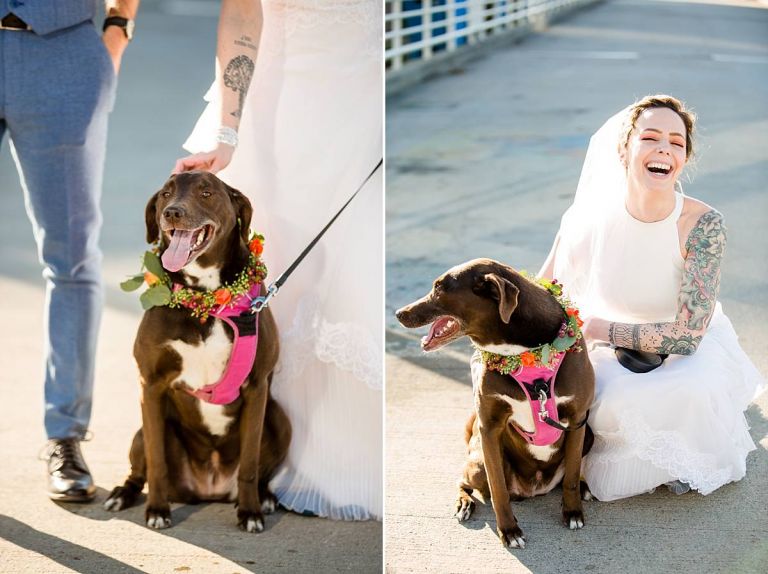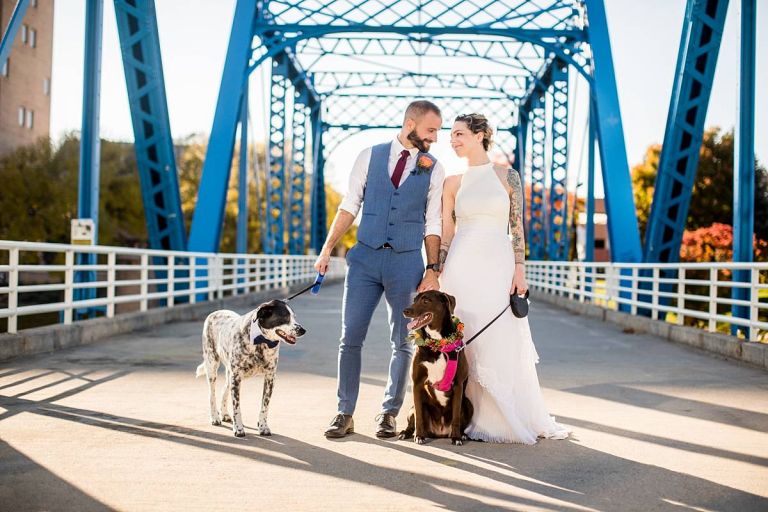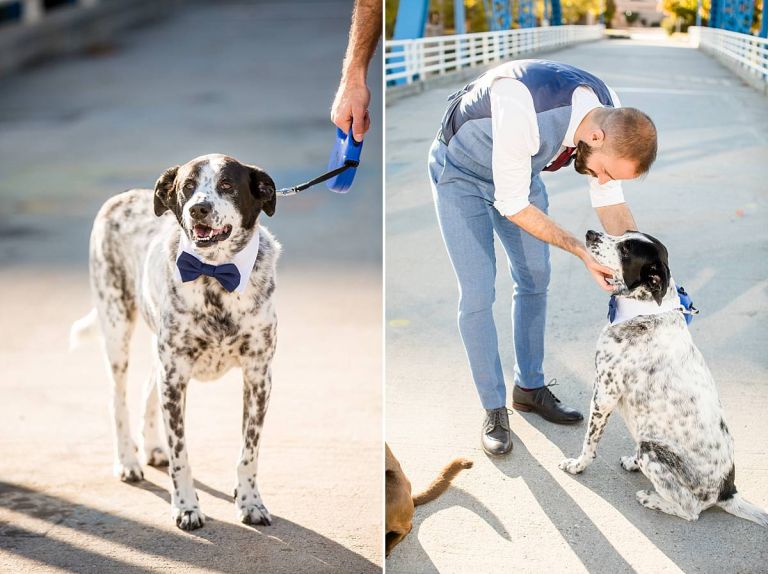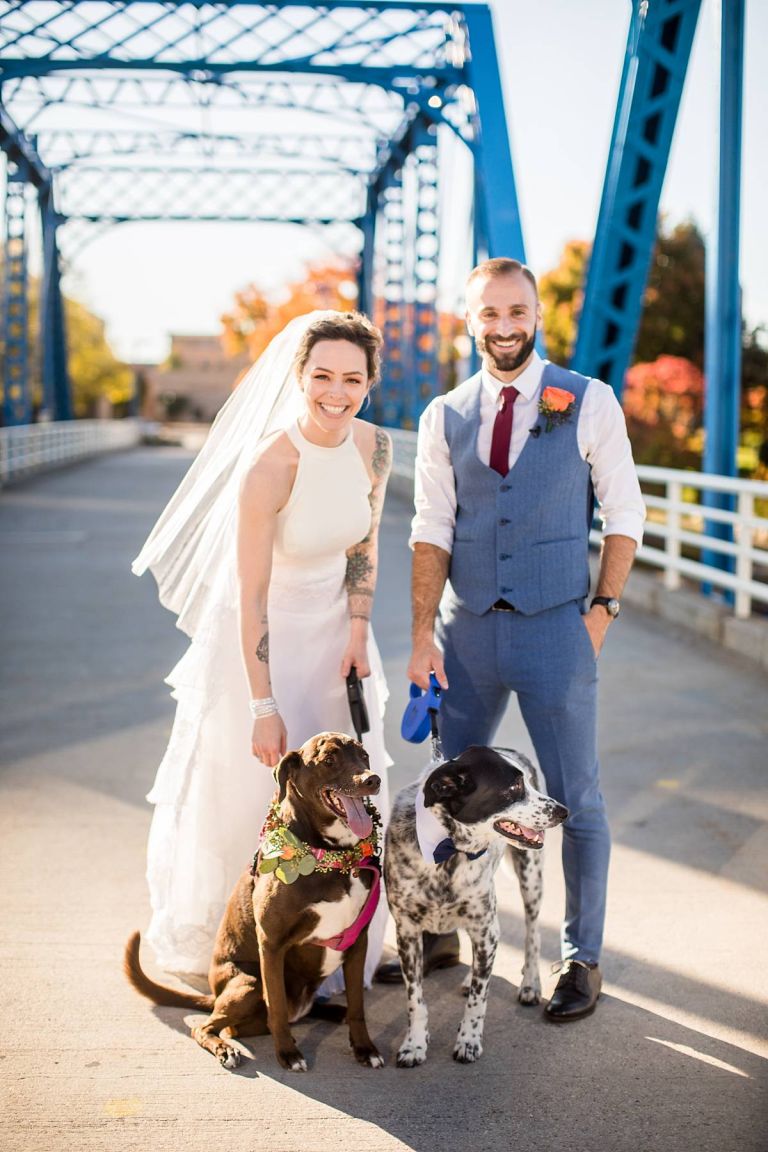 At last, it was time for the big moment! The ceremony began under the gorgeous arch and floral arrangement cared for by Affinity Events (who were, by the way, SUPER nice- I highly recommend them!).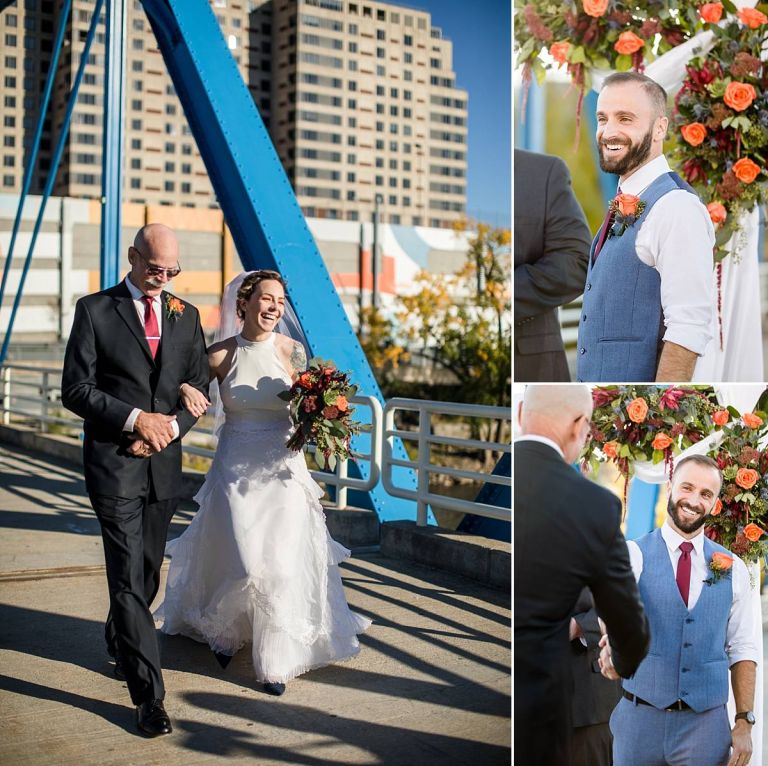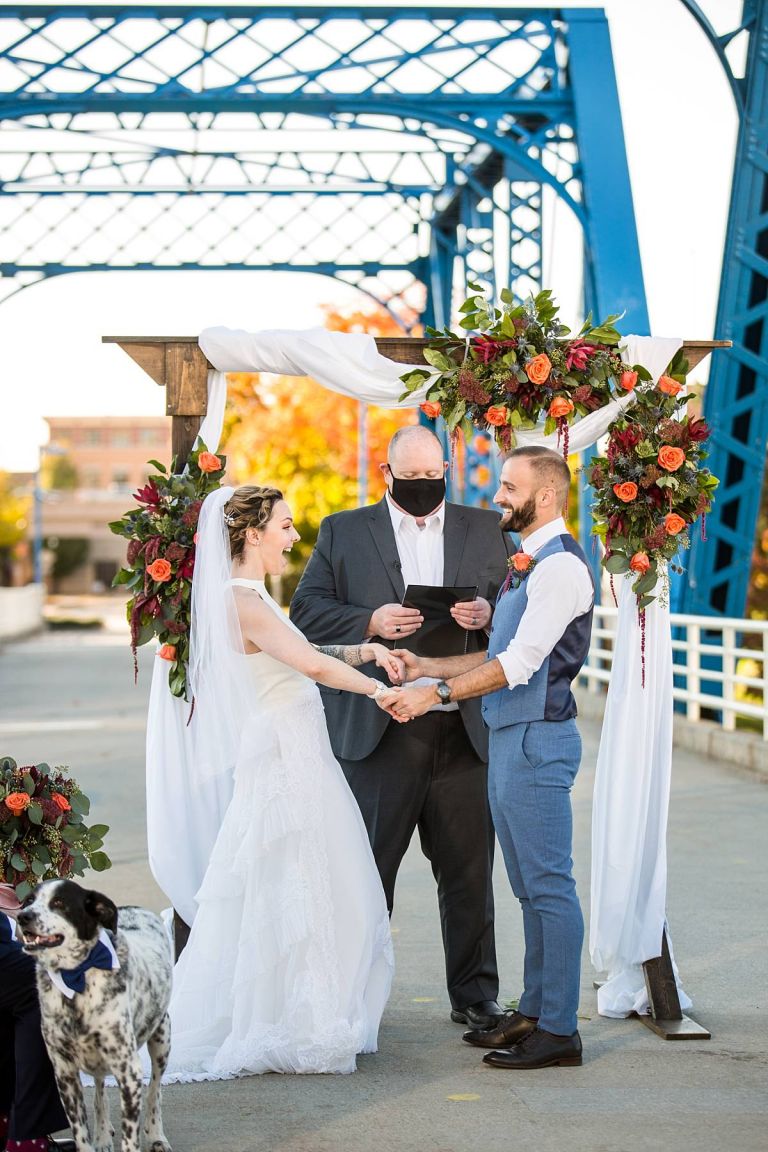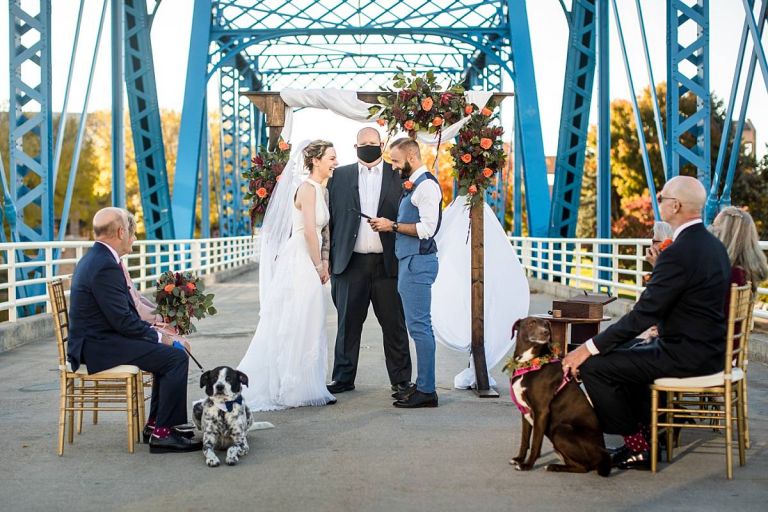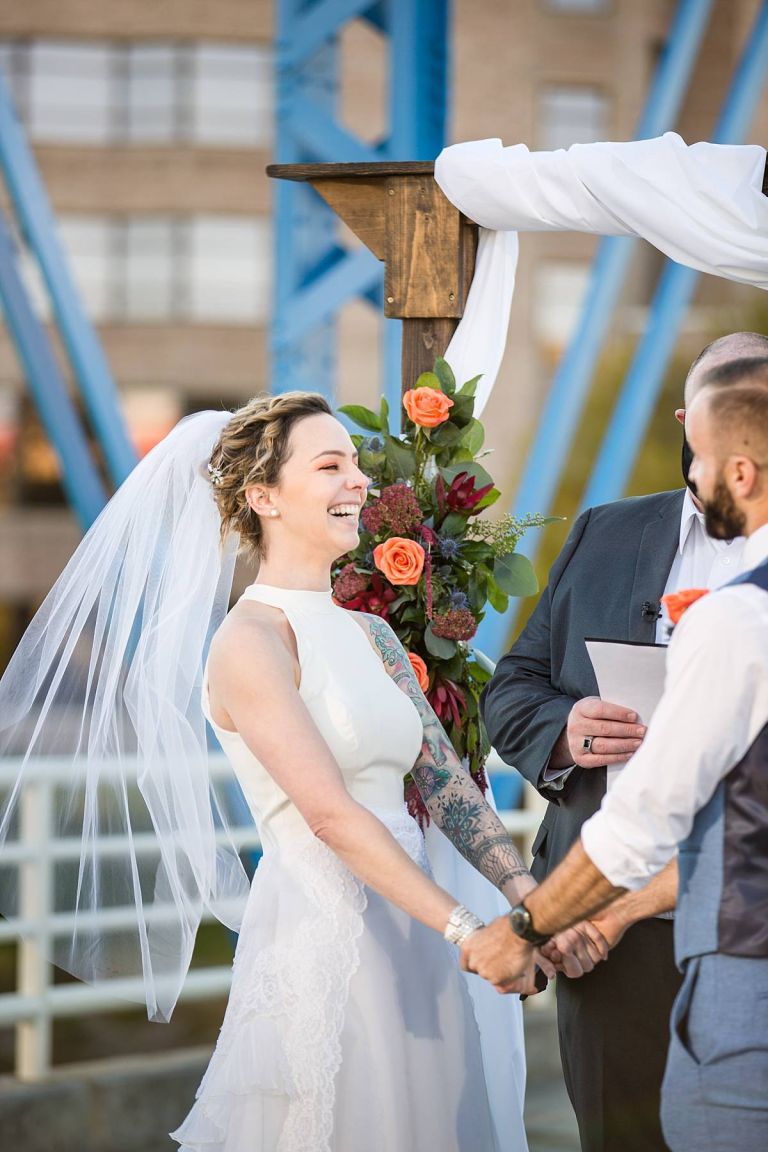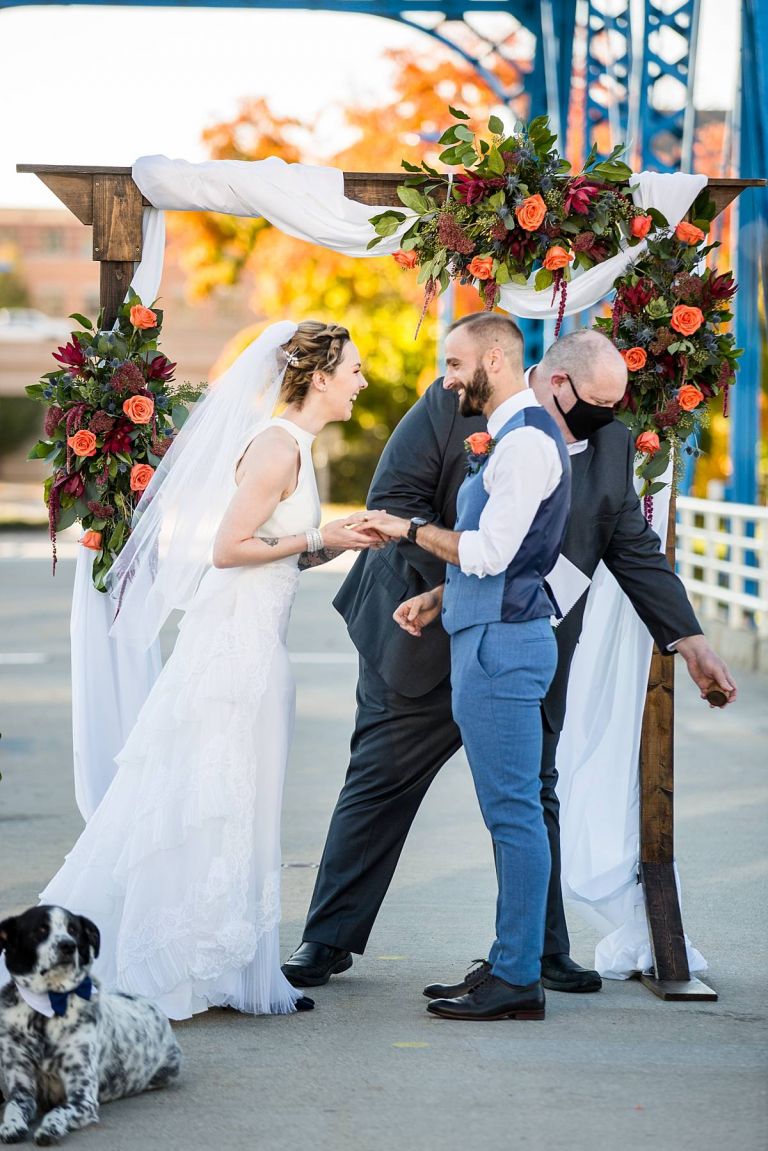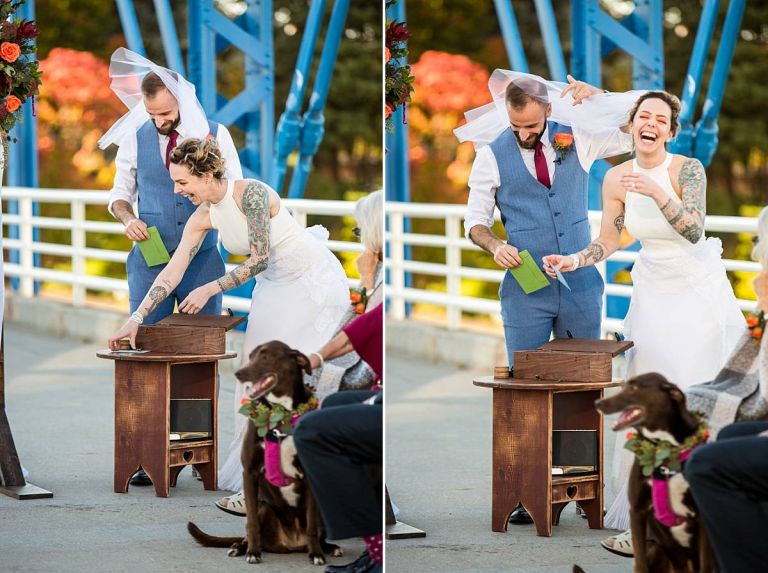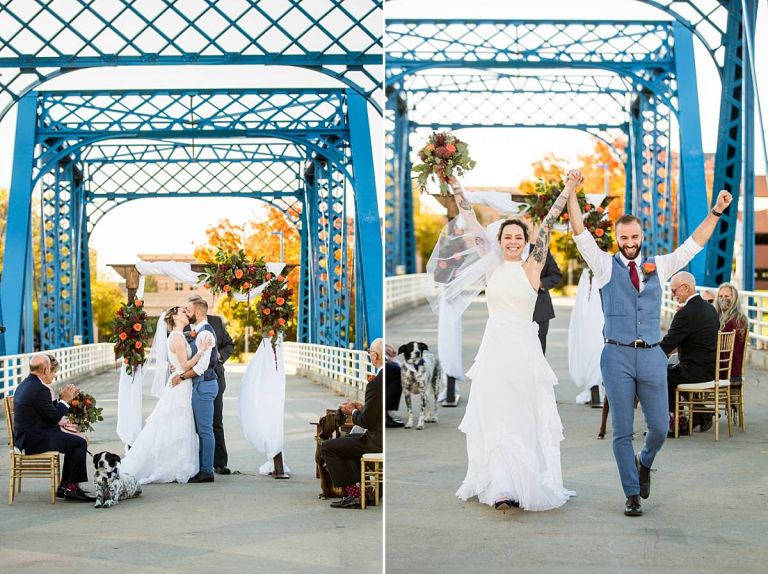 After the Grand Rapids Blue Bridge micro-wedding was complete, Imari and Kevin went right into some special dances. Out there on the bridge, seeing the lovely river and sparkling buildings of the Grand Rapids skyline, was a magical place to have a first dance.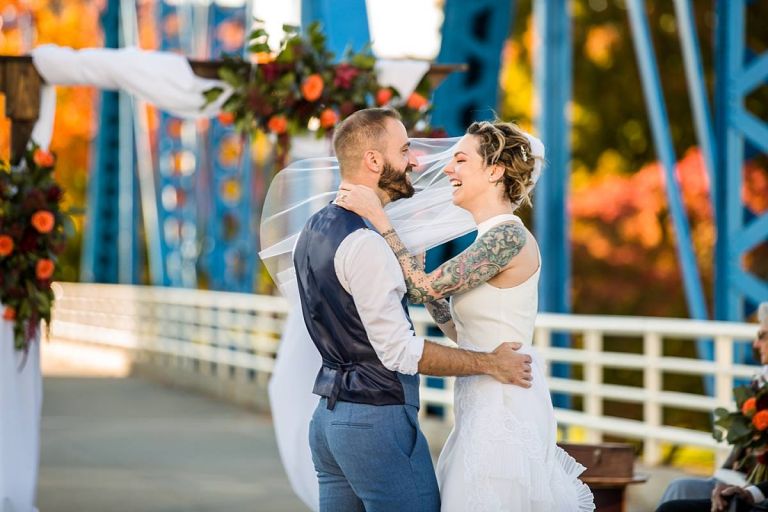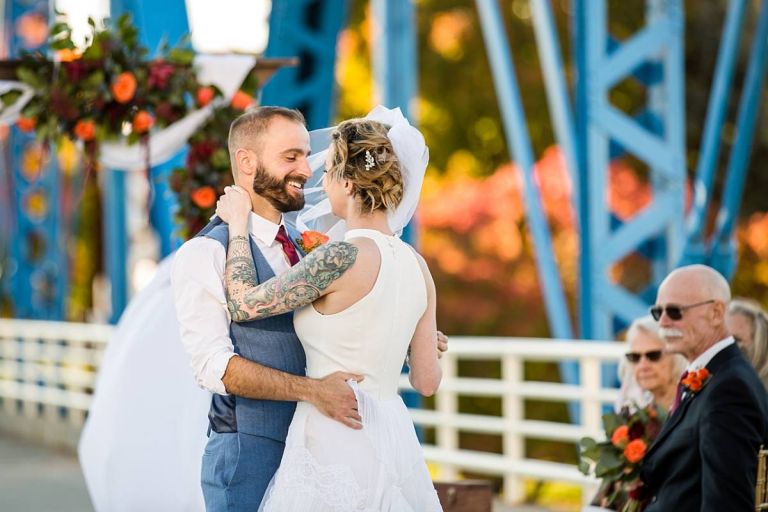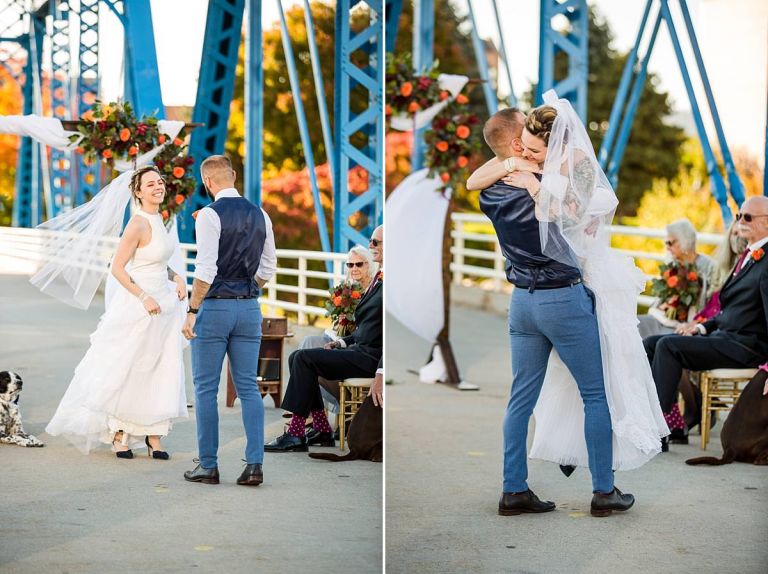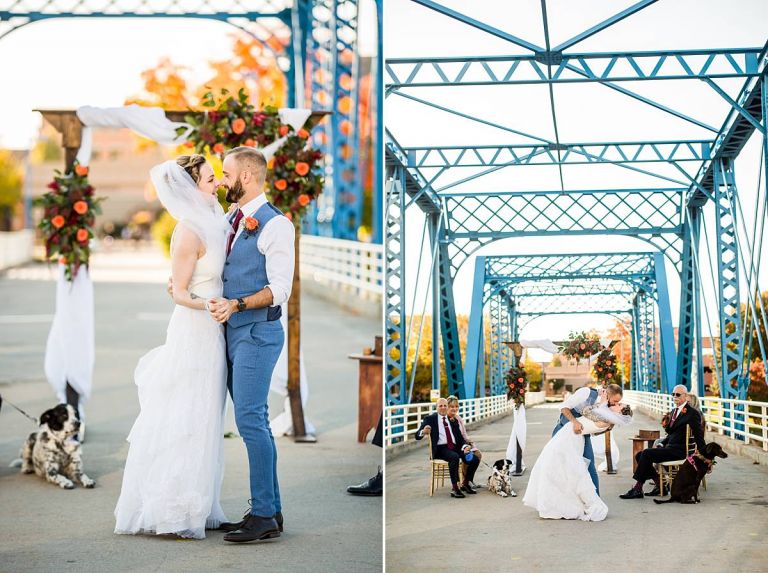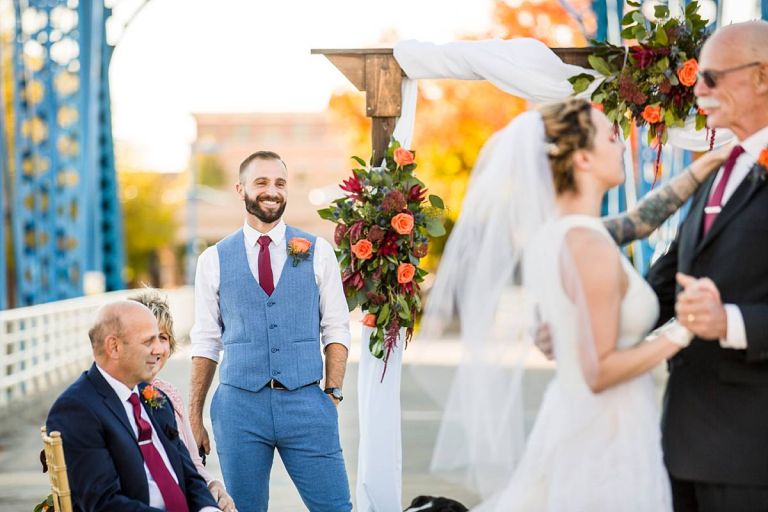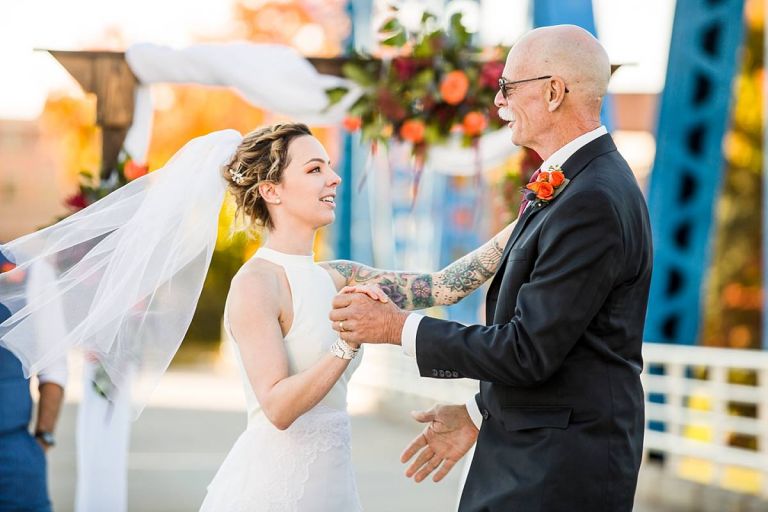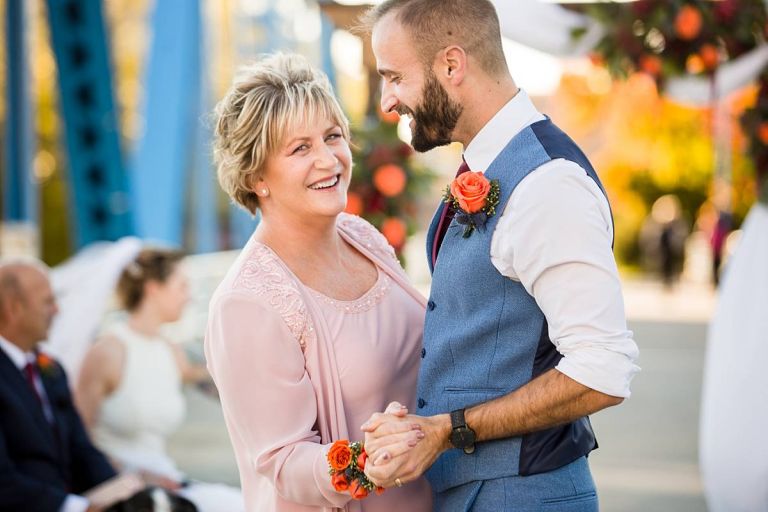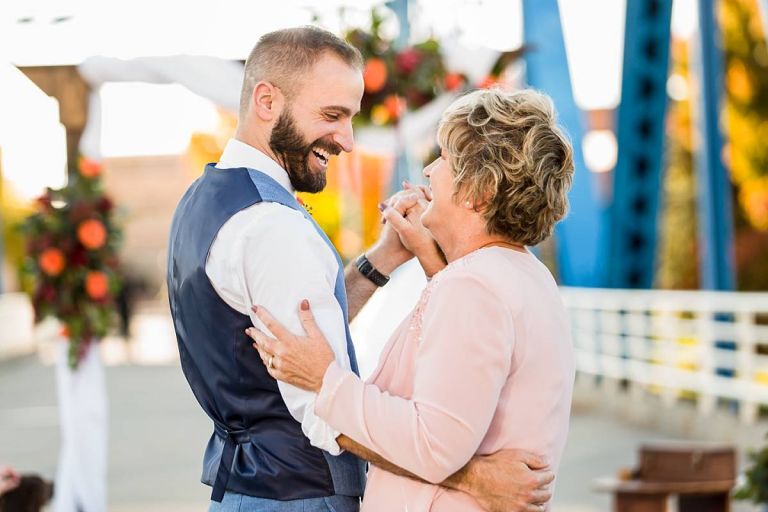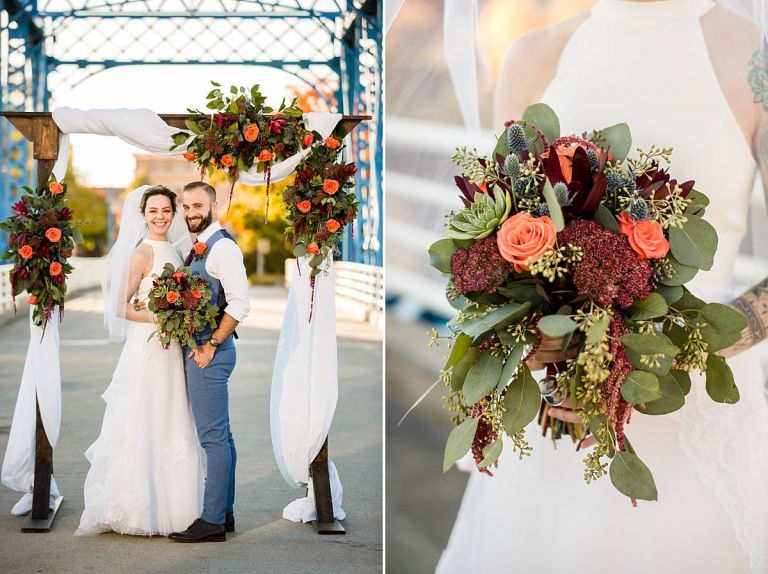 After some formal photographs with the family, everyone was dismissed, and it was my time to play! The sunset photographs were something I had been looking forward to!!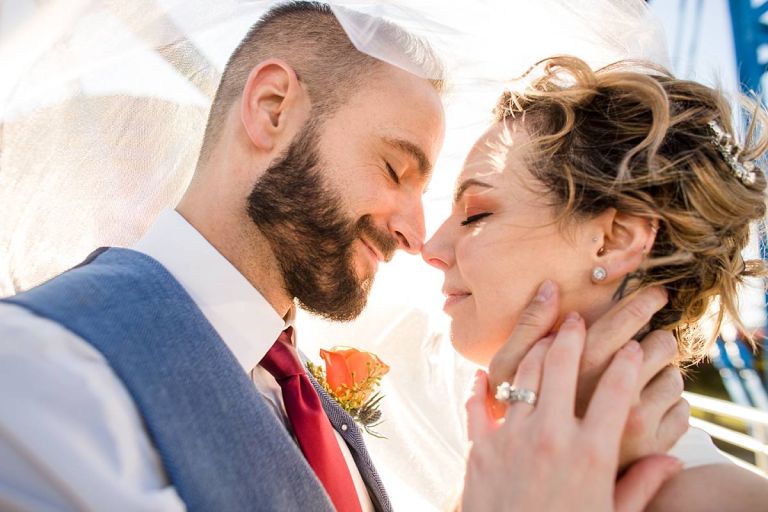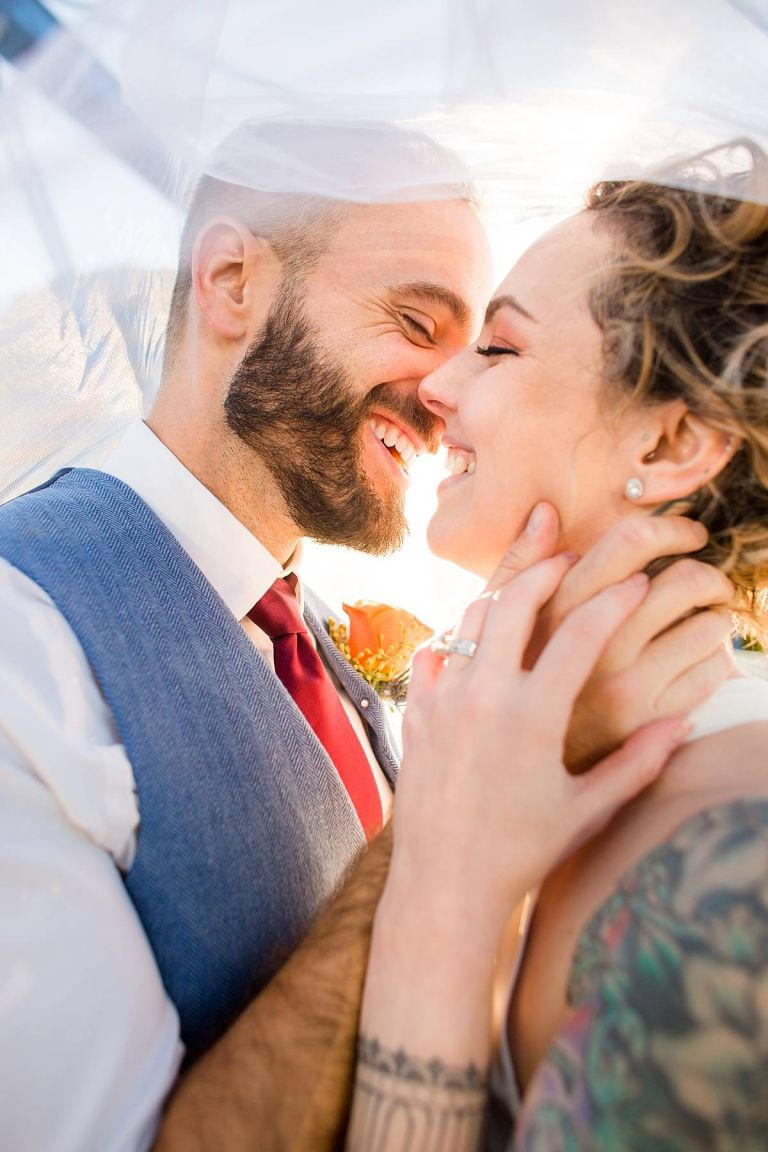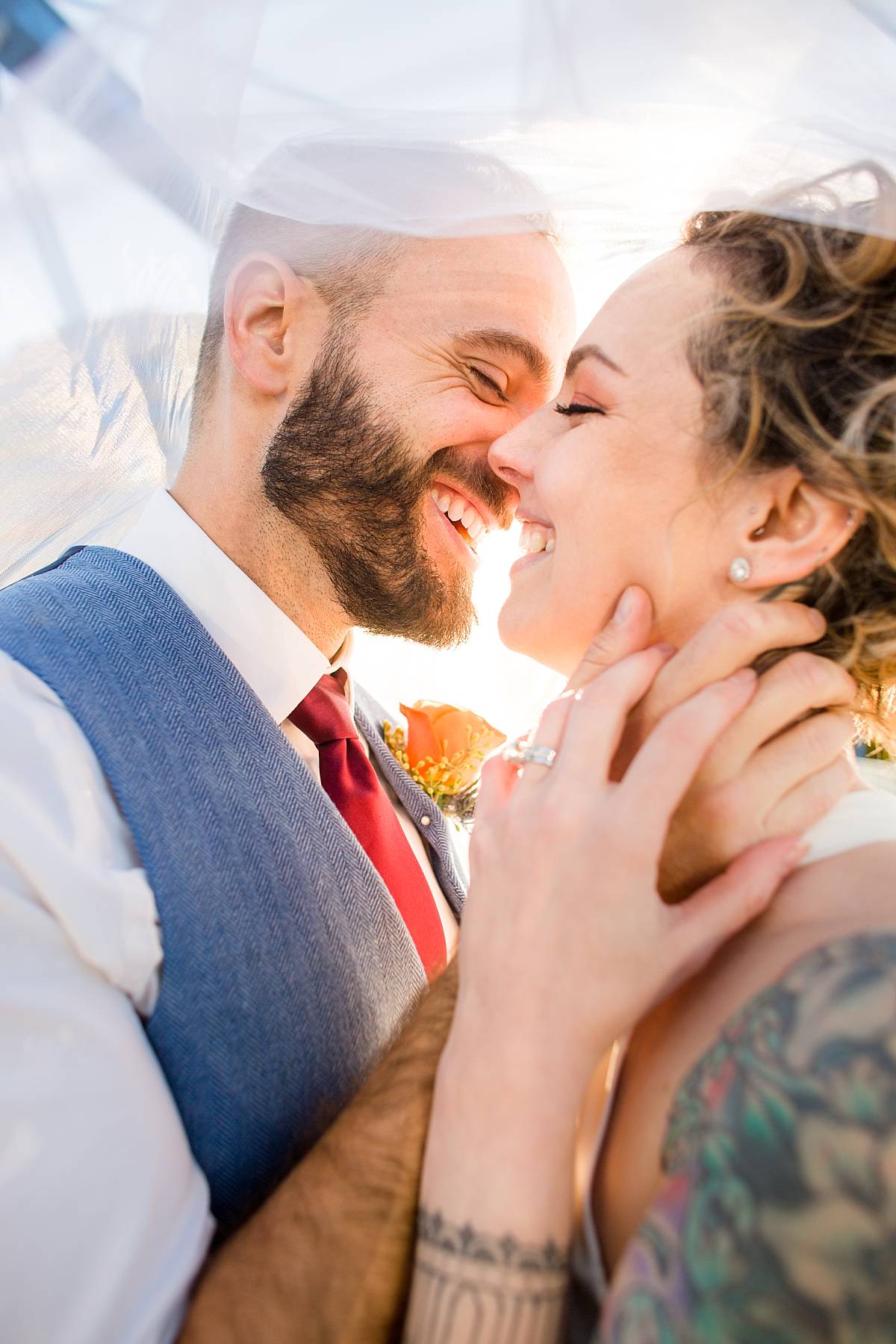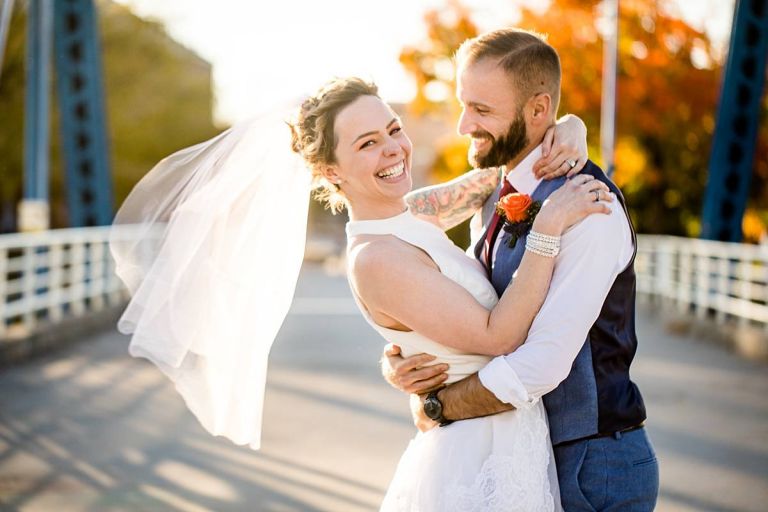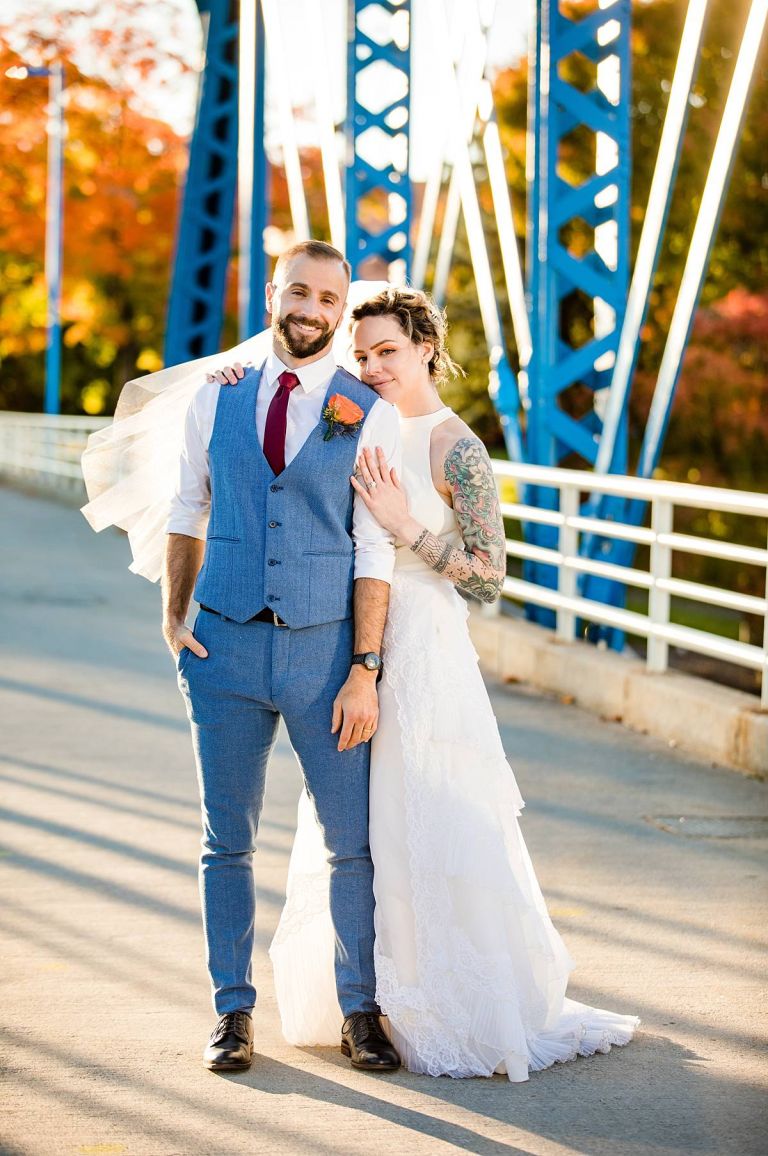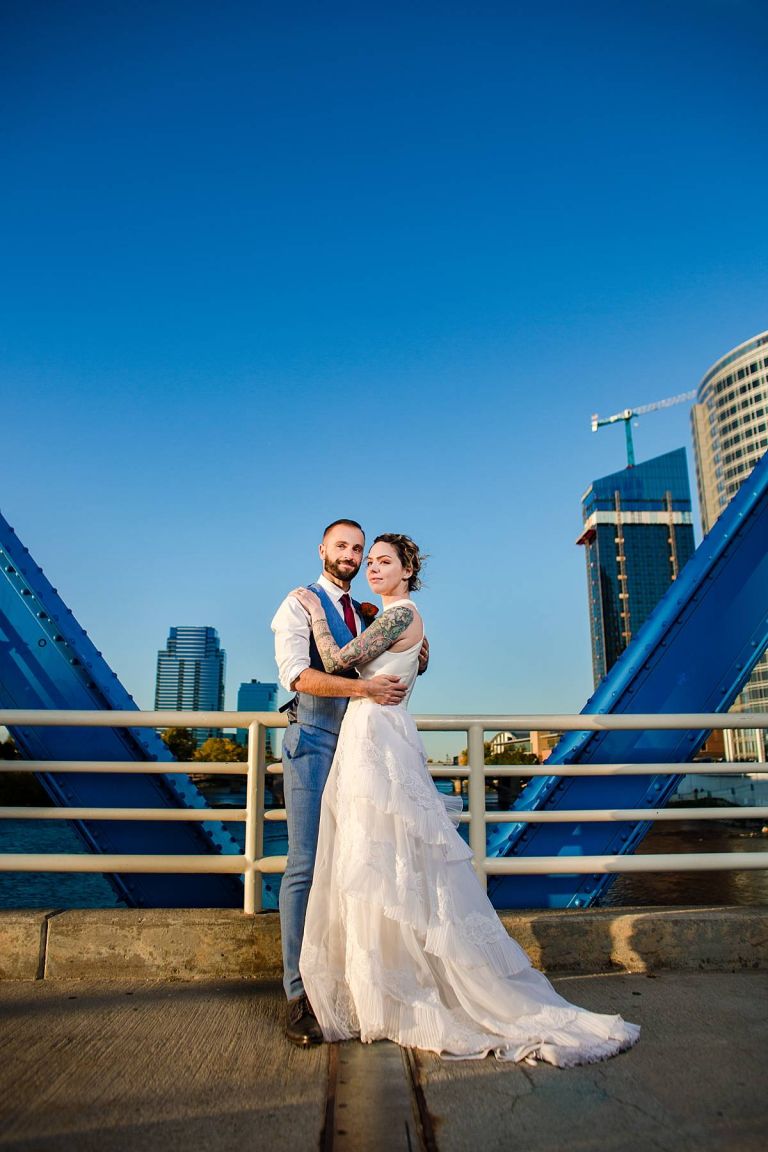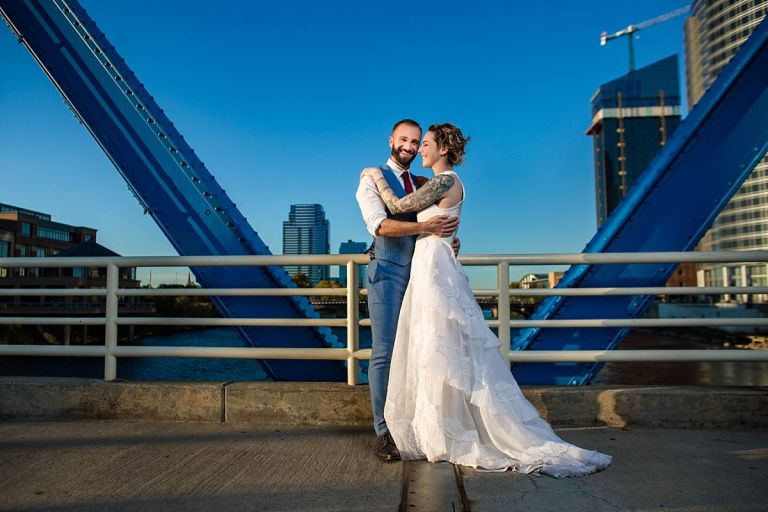 I talk a lot about how my nighttime and sunset images are a part of what makes me special. Here's a sneak peek behind the scenes so you can see why! The first image shows what it would have "really" looked like without my lighting knowledge. 😊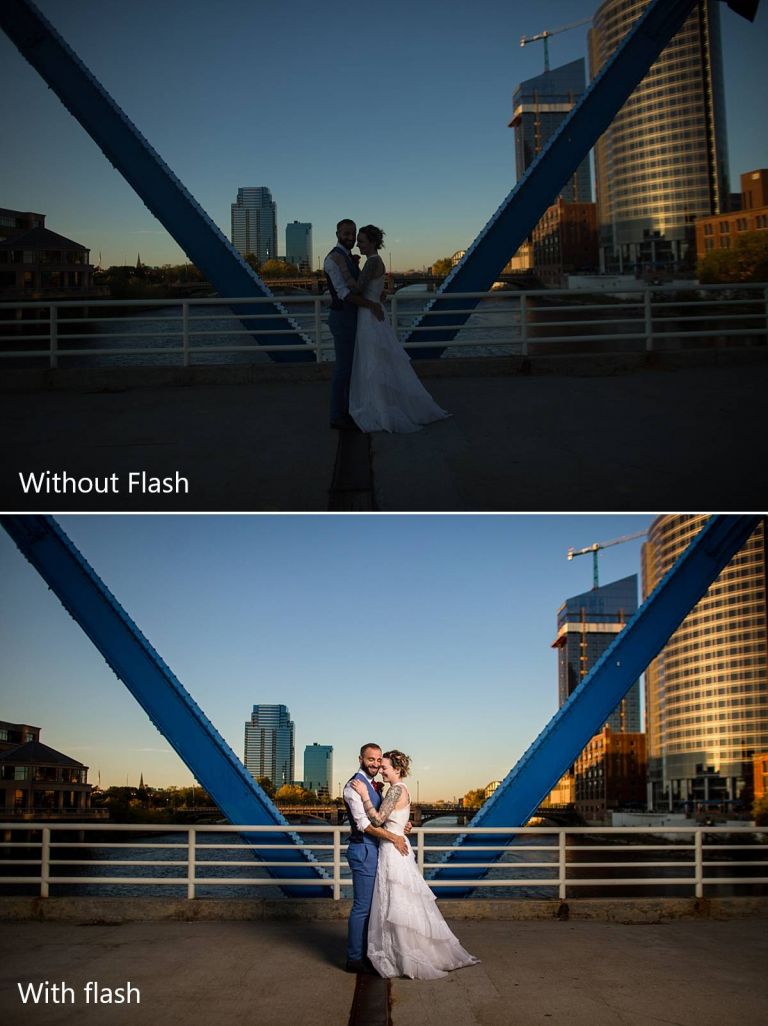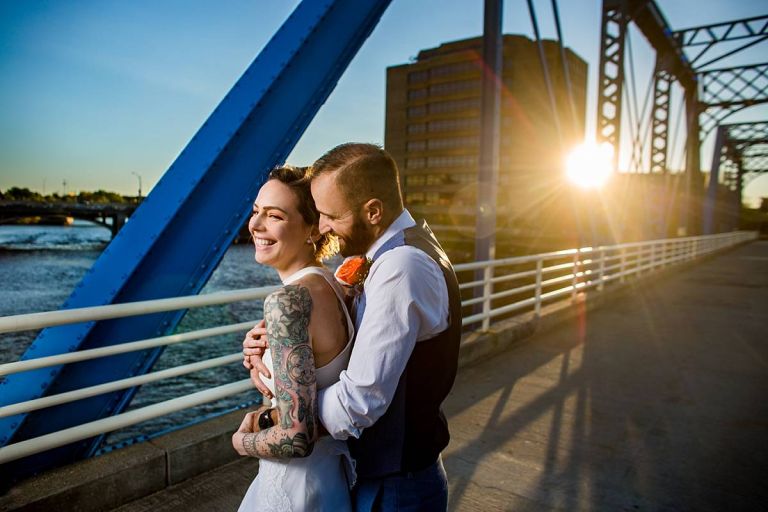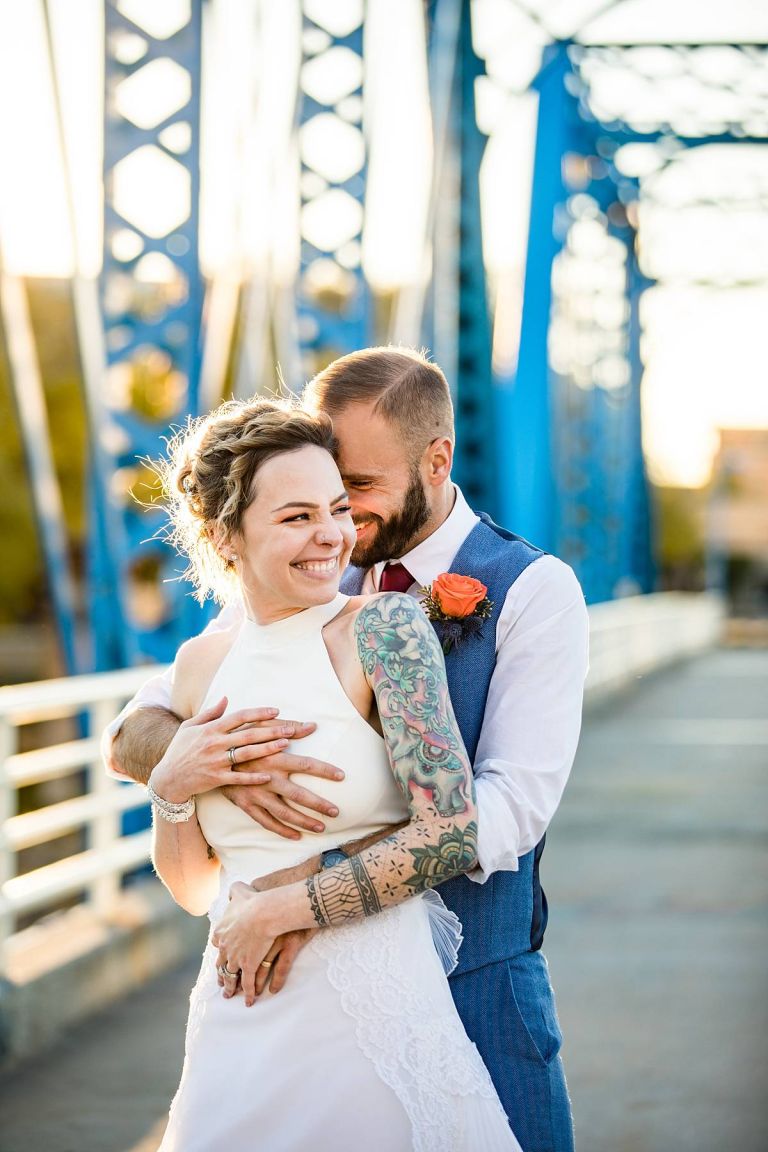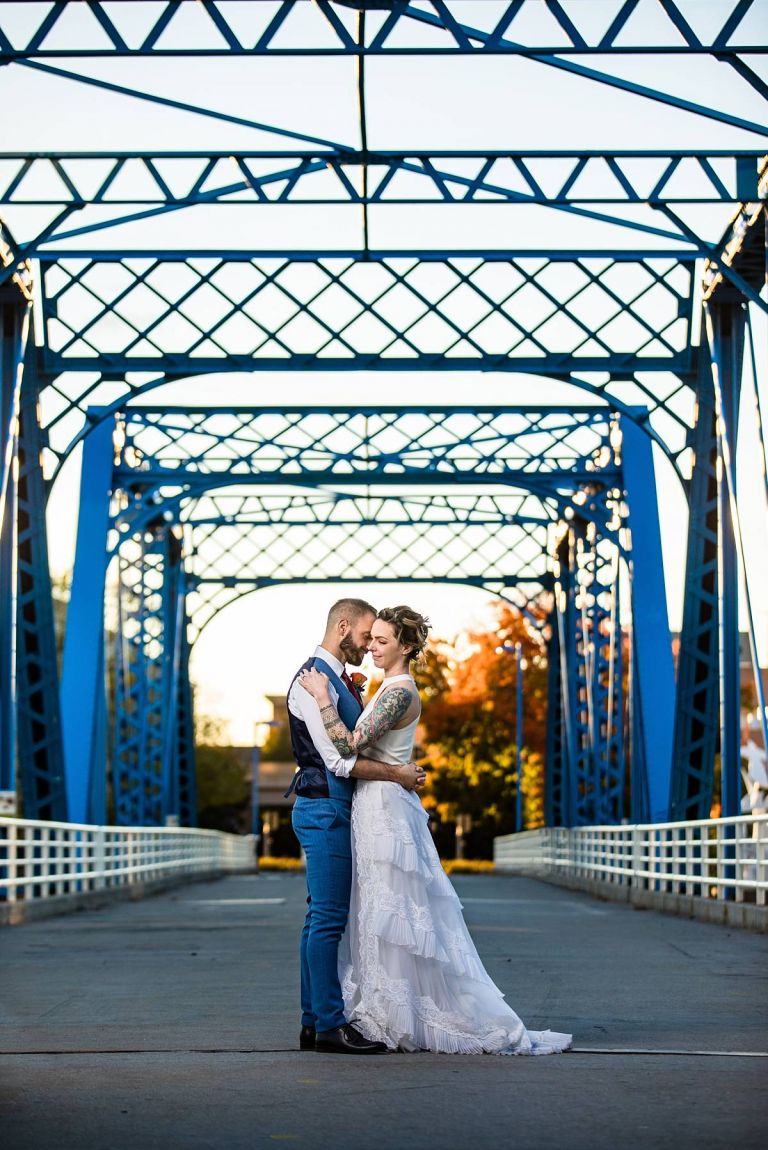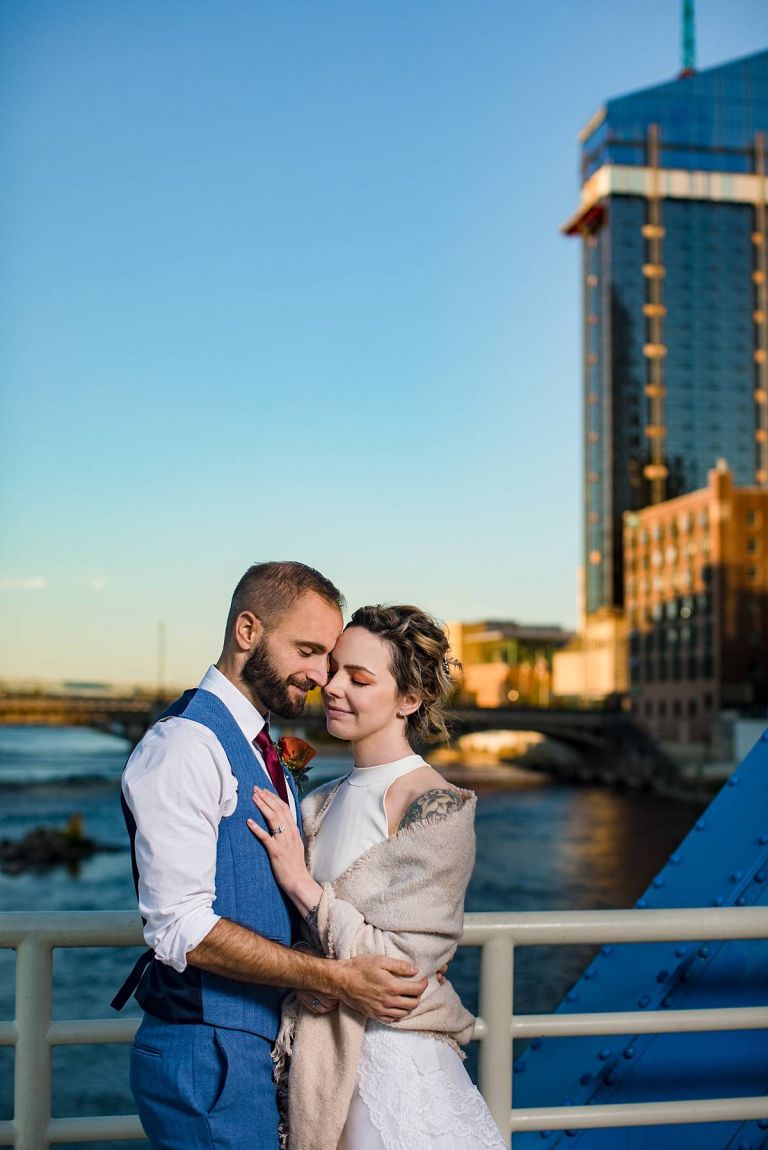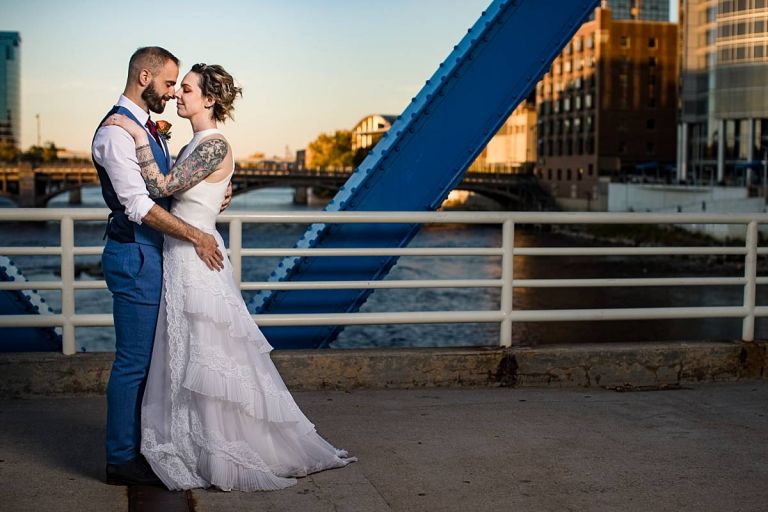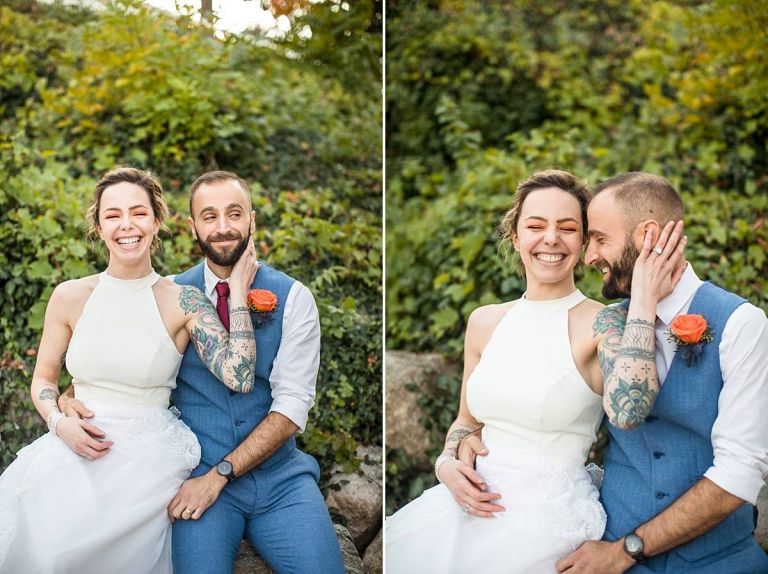 2020 threw us a lot of challenges. But, for me, it was an opportunity for a valuable reminder: weddings don't have to be done one certain way. The micro weddings and intimate weddings I've been privileged to photograph this year have been so meaningful and full of joy- and that is the part that matters, whether your wedding is big or small.