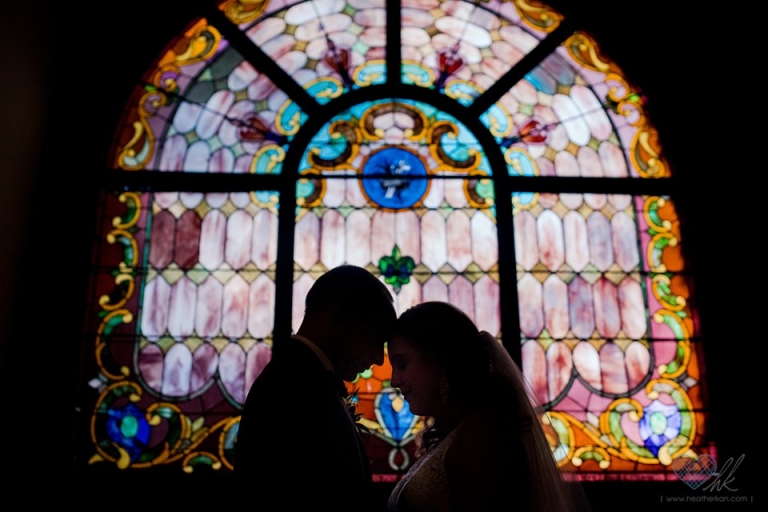 This post features my favorite photographs from Chris and Laura's
Wedding at the Michigan Princess Riverboat in Lansing, Michigan!
Want to see them all? Head over to the full gallery right here to view or purchase prints/files from among all the photographs!
Laura writes: "We chose the Bridge Street Chapel because our whole relationship takes place in Grand Ledge and we live in Grand Ledge. I grew up catholic and am completely obsessed with stain glass windows.. when I saw the chapel bridal suite, I felt so at home- and could see myself and my mom having a special moment in the light of those windows.

Chris and his staff have put so much work into the Michigan Princess to make it special for our wedding day. I wanted to have some beautiful pictures that show who Chris and I are as a couple that will be classy and shared with future generations. Our goal was 80% elegance with 20% silly (while having fun 100% of the time and not feeling like we are taking ourselves too seriously). Genuine laughing smiles are a huge part of who we are, and we love all pictures that show that kind of joy and how much you bring out our true selves.
–
Congratulations, Laura and Chris!! A special thank you to all the hardworking vendors who made this day extra special.
Ceremony venue: Bridge Street Wedding Chapel, Grand Ledge
Reception venue: Michigan Princess Riverboat, Lansing
Catering: Executive Chef Gary Strong (Michigan Princess Riverboat)
Cake: CortneyGirl's Cake Closet